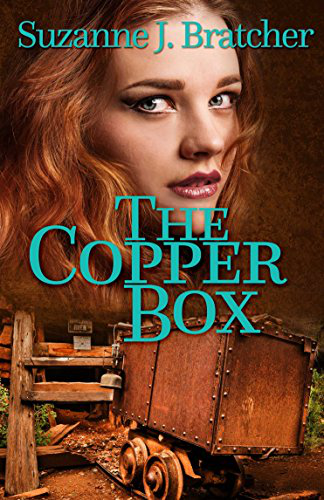 FEATURED BOOK: The Copper Box
AUTHOR: Suzanne J. Bratcher
PUBLISHER: Mantle Rock Publishing
GENRE: mystery
SERIES OR STAND ALONE: 1st book of a series
TARGET AGE: adult
IT IS MY PLEASURE TO WELCOME AUTHOR SUZANNE BRATCHER TO THE OVER 50 WRITER. SUZANNE SHARES THE LATEST PHASE OF HER LONG WRITiNG CAREER.
SUZANNE IS OFFERING A GIVEAWAY! SIMPLY LEAVE A COMMENT BELOW TO ENTER THE DRAWING FOR AN EBOOK COPY OF THE COPPER BOX.
A NEW CHAPTER
by
Suzanne J. Bratcher
Two months ago, shortly after my sixty-eighth birthday, I opened a box and took out a copy of my first published novel. The Copper Box is a mystery shot with suspense and sprinkled with romance. I was at the beginning of the career I decided on sixty years ago.
When I was a third-grader, I read a child's biography of Louisa May Alcott. In the pages of that little blue book, I caught a glimpse of who I knew I was meant to be. I decided when I grew up I would write books like Little Women. A few years later I discovered Agatha Christie and decided to write mysteries. When I was in high school I began reading Mary Stewart. I changed my goal to writing romantic suspense. In college I majored in English and decided I wanted to write literary fiction like Flannery O'Connor or Carson McCullers. Though the specifics changed as I was growing up, my life goal stayed constant: I wanted to be a fiction writer.
But life didn't cooperate. It pulled and pushed me in all sorts of directions. When I graduated from college, I was faced with the need to support myself. The best income a beginning writer could expect was ten cents a word for a short story, clearly not enough to live on. I didn't come from a wealthy family like Annie Dillard. I didn't have a spouse dedicated to supporting me while I became a writer like Ray Bradbury. Promising myself I would write on weekends and in summers, I accepted a job teaching junior high English.
Two years later, having discovered I was spectacularly unsuited to teaching exuberant pre-teens, I was in graduate school working on a degree that would prepare me to teach high school remedial reading. Three years later I returned to graduate school, this time to earn a Ph.D. so I could teach at the college level. (Maybe you've spotted the pattern: the older the students, the better I did.) When I was able to leave teaching and focus on my writing, thirty-eight years had passed.
But as I looked back over those years, I made a surprising discovery: writing wasn't something new I was starting; writing ran through everything I'd done during those many years. It ran through my professional life. Though my first teaching job was language arts and my next one remedial reading, by the time I made my way into the university, I was a writing specialist. For almost thirty years I taught a wide variety of writing classes: freshman composition, technical writing, creative writing, even writing-across-the-curriculum. When I was required to publish professionally, I wrote two textbooks about how to teach writing.
Writing ran through my personal life as well. When I was a young wife and mother, I composed poetry in my head and jotted it down in stolen moments. When my marriage ended in divorce, poems became tiny lights that helped me find my way through a long dark stretch. Eventually I collected those poems into a chapbook I self-published. When I lost custody of my daughter, I took a correspondence course in writing for children. Inventing stories for my daughter kept me in touch with her. A few of those stories even found their way into print. In the middle years I published a handful of short stories and poems. I kept my dream of one day writing novels alive by studying the techniques of my favorite authors, attending fiction conferences, and plotting mysteries I rarely completed.
I'm sixty-eight with one published novel, but I'm not at the beginning of the career I dreamed of. I'm simply opening a new chapter of a life filled with writing.
Book Blurb for The Copper Box
Jerome, Arizona: the largest ghost town in America. Antiques expert Marty Greenlaw comes to Jerome to face the horror that haunts her dreams: Did she kill her little sister twenty-two years ago? Historian Paul Russell is there to face his own horror: Was the car crash that killed his wife his fault? Their lives become intertwined when an old lady dies on a long staircase in a vintage Victorian house. As Marty and Paul search the house for a small copper box Marty believes will unlock her memory, accidents begin to happen. Someone else wants the copper box, someone willing to commit murder to get it. As Marty and Paul face the shadows in the house and in their lives, they must learn to put the past behind them and run the race God is calling them to.
DON'T FORGET TO LEAVE A COMMENT TO BE PLACED IN THE DRAWING TO WIN A COPY OF THE COPPER BOX BETWEEN NOW AND SUNDAY, SEPTEMBER 3RD AT MIDNIGHT MDT.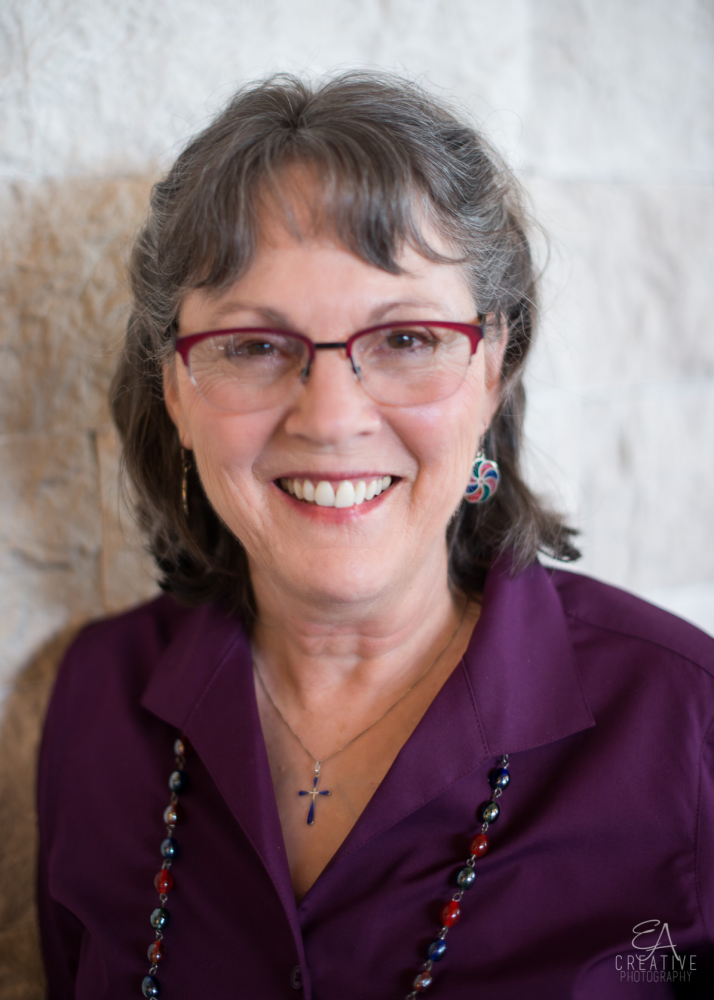 A preacher's kid, Suzanne Bratcher grew up in churches in four states. A passionate reader, she began writing as a young girl. After graduating from Baylor University, Suzanne became a writing teacher. Over the course of her career, she taught high schoolers, college undergraduates, and public school teachers. Suzanne continued to write: publishing professional articles, two textbooks, short stories, and poetry. The Copper Box, a mystery shot with suspense and sprinkled with romance, is her debut novel. It is available in eBook and paperback at Amazon.com.
Connect with Suzanne online at: