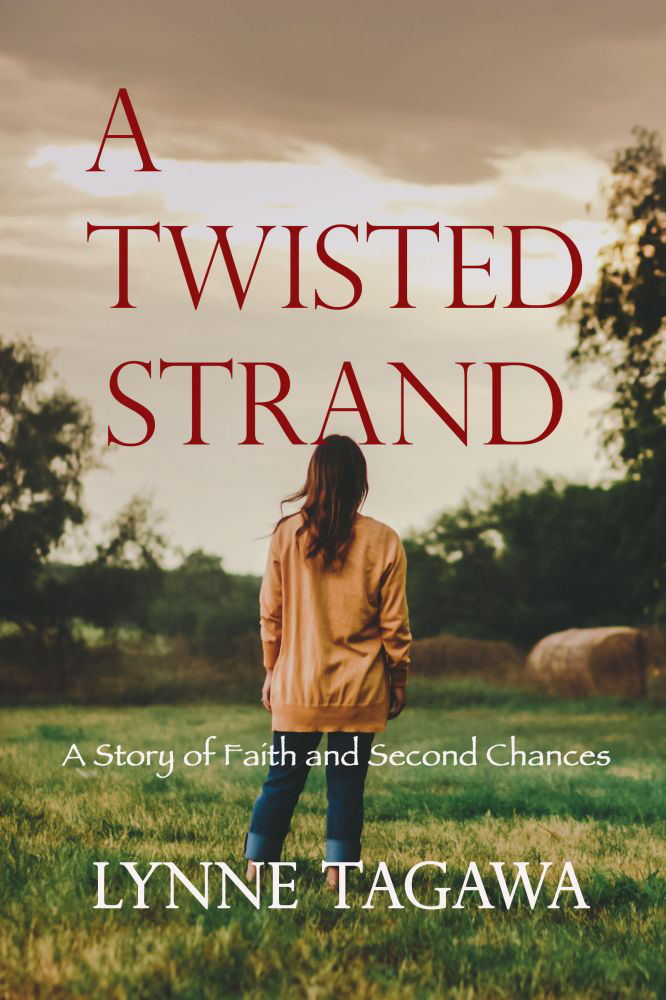 FEATURED BOOK: A Twisted Strand
AUTHOR'S NAME: Lynne Tagawa
PUBLISHER: Amazon kindle / CreateSpace
GENRE: Christian Medical Romantic Suspense
STAND ALONE OR SERIES: my husband wants a series LOL
TARGET AGE: adult G rated but references adultery
IT IS MY PLEASURE TO WELCOME AUTHOR LYNNE TAGAWA TO THE OVER 50 WRITER. LYNNE SHARES A LOOK BACK AT THE STEPS IT TOOK TO REALIZE THE DREAM OF HER FIRST PUBLISHED NOVEL.
LYNNE IS OFFERING A GIVEAWAY! SIMPLY LEAVE A COMMENT BELOW TO ENTER THE DRAWING FOR A PAPERBACK OR EBOOK COPY OF A TWISTED STRAND
TAKING A DEEP BREATH
by
Lynne Tagawa
I'm taking a deep breath. Relaxing. My debut novel, A Twisted Strand, is already out on kindle, and the CreateSpace physical version is just now finished.
All that work! Writing, editing, rewriting, submitting chapters for critique, editing some more, second-guessing myself, wondering if it was all worth it, and finally entering the painful homestretch of formatting and publishing. All done!
This novel started with a question: what would happen if a genetically engineered virus got loose where I live in South Texas? I also had a desire to communicate gospel truth in my story, specifically, the relationship of the Law of Moses to the gospel. I'd read "theological novels" before, and thought maybe I could do something a bit less rigorous but still manage to be helpful.
The first draft was fairly easy. For a while. Then I got stuck, because I knew nothing of story structure. I joined ACFW and read some books on writing. I never did manage an outline, but drew a flowchart instead, thinking that if I called myself a "writer," I deserved some idiosyncrasies.
Then my husband got involved. He gave me a deadline—miss it and pay up with a Starbucks' latte. That helped too. By the way, he got his latte, but I almost made it!
It took a full year after that to get to actual publication. I suppose some authors crank out long novels every year because that's all they do. Most of us have other stuff on our plates. I teach part-time. Plus, I decided to take the time to get my story professionally critiqued, read by a "beta" reader, and then dissected chapter by chapter in an ACFW's writers' group. I felt as though I were in school. College, that is. It began to get taxing and even painful. I longed to finish.
Sometimes I wondered at the advice I received. Much was excellent. But in the end, I had to go with my gut, so to speak. I think if I were to give advice to a writer just starting out, I would say, "Be teachable. Be willing to learn. But in the end, remember, it's your own voice and creation."
I'm finding that writing is both public and private. The goal isn't really self-expression, not for a Christian. We are governed by Christ in all we say and do. We are communicating a message to an audience, even if it's couched as "entertainment." But it's private too. Our choice of topic, our style, and every other decision, large or small, are individualistic. Personal.
I chose to write about a virus because that's what I know. I'm a biology teacher by training, and I've read almost everything Michael Crichton has written. I also enjoy history, and my current manuscript is historical fiction. So that's me and my little niche. Yours will be different.
Back Cover Copy for A Twisted Strand
"Rachel froze. Buttercup lay motionless, and blood leaked from her nostrils. . . ."
After a painful divorce, Rachel Davis is ready to enjoy her new South Texas country home, raise her kids, and find some peace. Can she find the secret to making her heart whole again?
William Davis, MD, would do anything to take back his horrible mistake, but infidelity is more than his wife can forgive. He goes home to an empty house in Austin each night, trying his best to be a good dad from afar.
When Rachel discovers their Jersey heifer dead from a hemorrhagic fever, she quickly realizes that the disease may spread to humans. Working for an epidemiologist, she joins the investigation. The family vet sickens, and Will enters the battle against this mysterious virus. Is it natural? Or is it terrorism?
Estranged from God and from each other, Rachel and Will encounter the truth of the gospel and struggle to make sense of it. Is there hope? And is there hope for their relationship?
DON'T FORGET TO LEAVE A COMMENT TO BE PLACED IN THE DRAWING TO WIN A COPY OF A TWISTED STRANG BETWEEN NOW AND WEDNESDAY, SEPTEMBER 13TH AT MIDNIGHT MDT.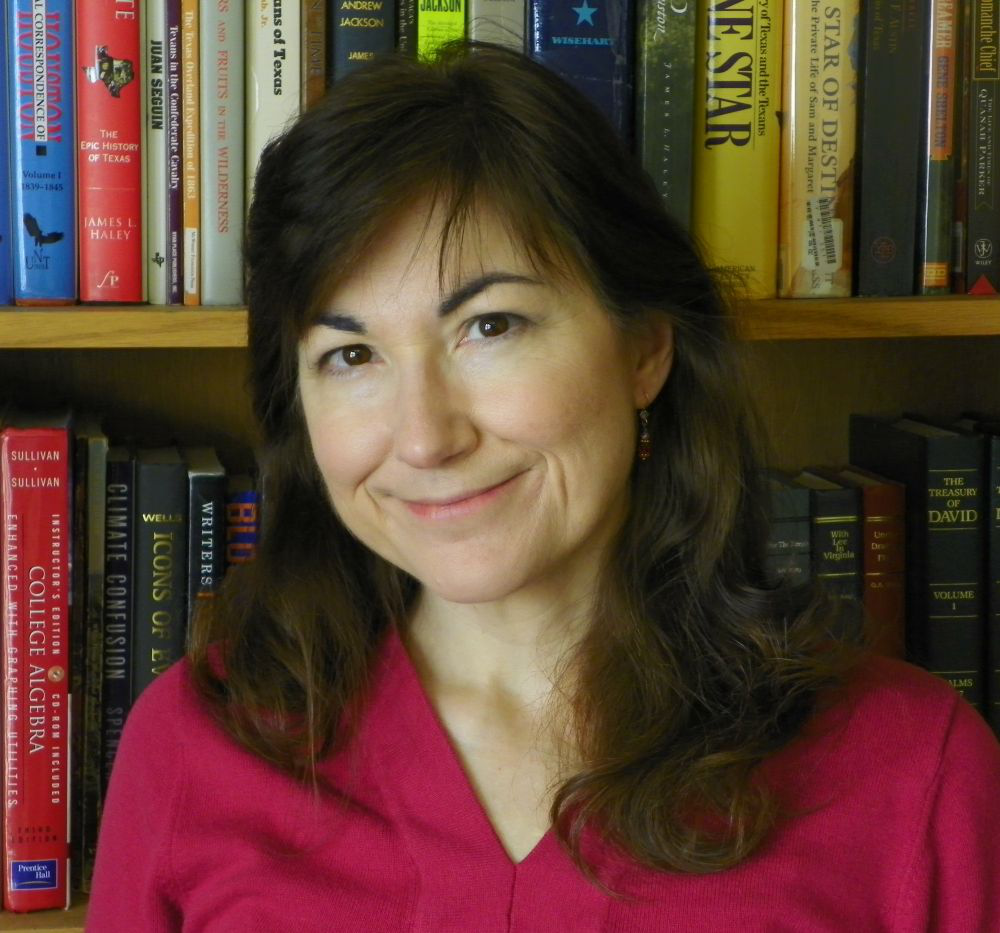 Lynne Tagawa is married with four grown sons and three marvelous grandbabies. A biology teacher by trade, she teaches part-time, writes, and edits. She's written a Texas history curriculum in narrative form, Sam Houston's Republic, and has just published her debut novel, A Twisted Strand. Lynne lives with her husband in South Texas.
Connect with Lynne online: