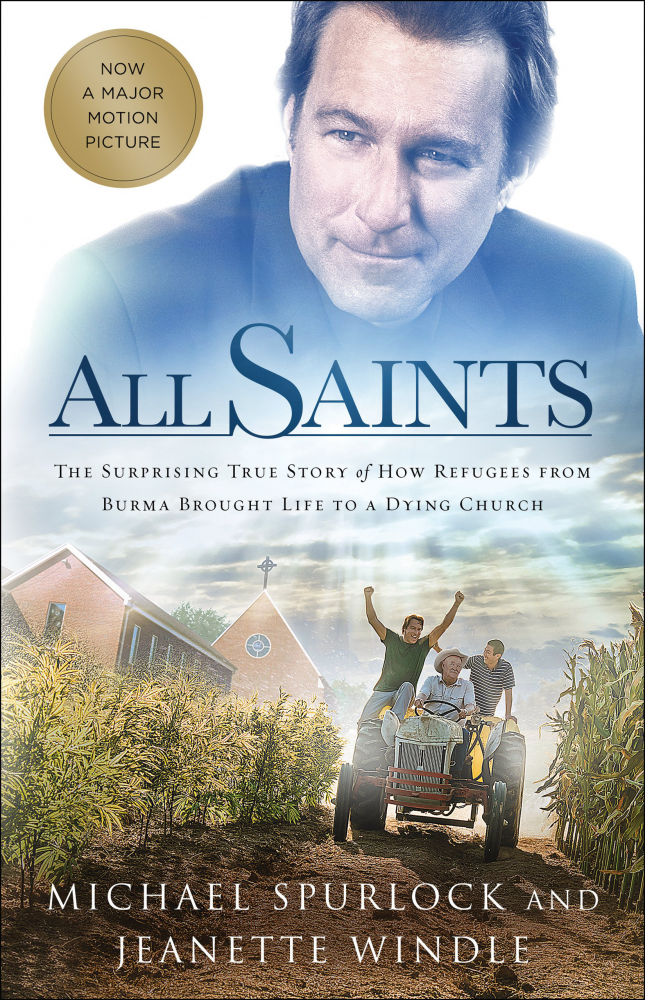 FEATURED BOOK: All Saints
AUTHOR'S NAME: Jeanette Windle, Rev. Michael Spurlock
PUBLISHER: Bethany House Publishers
GENRE: Non-fiction True Story
STAND ALONE OR SERIES: Stand Alone
TARGET AGE: General Audience
IT IS MY PLEASURE TO WELCOME AUTHOR JEANETTE WINDLE TO THE OVER 50 WRITER. JEANETTE SHARES THE STORY BEHIND THE STORY OF ALL SAINTS, NOW A MAJOR MOTION PICTURE.
Jeanette Windle's latest book release, All Saints, is the inspiring true story of Karen Christian war refugees from Myanmar, a dying Tennessee church, and the miracle God wrought in bringing them together. The book accompanies the Sony Affirm movie by the same name, which released nationwide August 25th, nationwide. Affirm is Sony's Inspirational branch that has released such movies as Courageous, Fireproof, War Room, Miracles From Heaven. Check out the movie trailer and nationwide list of theaters showing the movie.
The story centers on newly-ordained Michael Spurlock (played by John Corbett in the movie), whose first assignment was to pastor a Smyrna, TN, congregation of less than 25 remaining members while negotiating the sale of land and closing of church in order to pay off a crushing mortgage debt of almost a million dollars. Enter 75 Karen war refugees, mostly farmers in their own country, seeking a new start in America. What could one insolvent church about to close its own doors possibly do to help? Then God gently reminded Michael he'd not only provided All Saints with land, but just sent them experienced farmers. The ensuing quest to save All Saints and help the Karen holds all the drama, outright miracles, and roller-coaster ups and downs any action plot could ask for. In the end, it was not All Saints that helped the Karen nor the Karen who saved a dying church, but the coming together of the body of Christ from opposite sides of the planet into one community under God that became the salvation of both and the true ultimate miracle of All Saints.
Jeanette shares why she felt called to write this story: As a missionary kid growing up on the mission field in Colombia, I read the biography of Adoniram Judson, the first overseas missionary from North America, whose first Christian converts were in turn the Karen people of Myanmar (then Burma). Most fascinating were the tribal stories of the Karen themselves, which centered around an all-powerful Creator named Y'Wa, who like the biblical Yahweh placed the first man and woman in a beautiful garden. There they were tempted to eat forbidden fruit, thereby bringing sin and death into the world, by the Corruptor, who had once served Y'Wa, but been cast from Y'Wa's presence for disobedience. Along with other biblical stories, Karen legend even spoke of a holy book, taken from the Karen but one day would be returned, leading the Karen to a better future and freedom.
While not all Karen became Christian, a large percentage did. I had followed the story of the Karen, from their courageous role in fighting for the Allies during WW2 to the genocide unleased on them when Japan's puppet regime took control after the Allies pulled out, as well as their stubborn war of resistance and refusal to renounce their Christian faith. By the 1990s, an estimated half-million were displaced or living in refugee camps, mostly in Thailand. When I received a call from Bethany House Publishers, asking me to write the story of Rev. Michael Spurlock, All Saints, and a group of Karen Christian refugees now living in the United States, I was delighted and excited to investigate and write this story.
What I ended up discovering was far more than a simple story of refugees receiving a welcome by a Tennessee church. The stories of Ye Win, Father Bu Christ, and other Karen, the impact of the Karen's faith on this Tennessee community and church, the journey to faith and ministry of Rev. Michael himself and his wife Aimee, the miraculous workings of God, even through tragedy and loss, in ways too implausible for any fiction plot, and the coming together of a community of faith that continues to impact lives to this day deeply touched my own heart and life even as I strove to capture this story in words.
What I found also inspiring and exciting is going back to North America's first overseas missionary Adoniram Judson, whose ministry brought the Gospel of Jesus Christ to the Karen. A ministry that has come full-circle with the Karen coming to North America and blessing our nation in turn with their faith and testimony of courage and steadfastness under brutal persecution.
I count it a great privilege to have been part of telling this story and even more so the ongoing relationships with members of All Saints, Karen and Anglo. As I've followed one after another of the Karen in Smyrna receiving their American citizenship, including Ye Win's own wife just this past month, I am also reminded that we are privileged as a nation to have such people as new citizens of our country, the latest in a long heritage of refugees and immigrants adding to the strength of our nation.
I cannot recommend enough the message of this story, both in movie and book, for the body of Christ in North America and globally, but for all of us as human beings called to show compassion, love, and welcome to the stranger among us and to provide sanctuary to the orphan, widow, war-torn, hurting, and displaced, above all, those whom God brings by his own great love and mercy to our very doorsteps.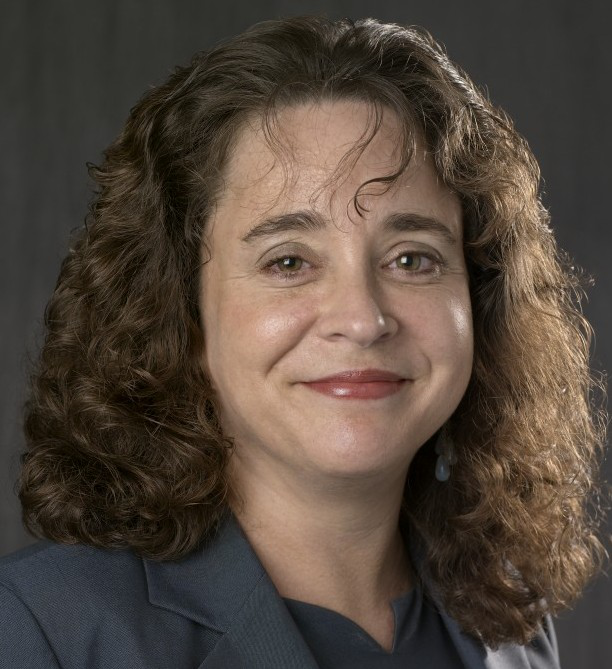 Jeanette Windle, an award-winning novelist and investigative journalist, has lived in six countries and traveled in thirty-five-plus. Those experiences birthed 16 fiction titles, including bestselling Veiled Freedom (ECPA Christian Book Award/Christy Award finalist) and Freedom's Stand, (ECPA Christian Book Award/Carol Award finalist), and such non-fiction titles as ECPA Christian Book Award/Christian Retailing Best Awards finalist Forgiven: The Amish Schoolhouse Shooting, a Mother's Love, and a Story of Remarkable Grace and All Saints. Visit Jeanette's website.
Reverend Michael Spurlock served All Saints Episcopal Church in Smyrna, Tennessee, for three years. He is currently on the clergy staff at Saint Thomas Church Fifth Avenue, NYC.