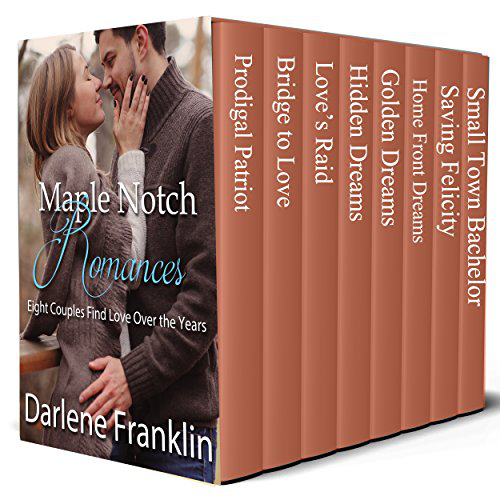 FEATURED BOOK: Maple Notch Romances (8 novel collection)
AUTHOR'S NAME: Darlene Franklin
PUBLISHER: Forget Me Not Romances
GENRE: Historical and contemporary romances
STAND ALONE OR SERIES: series (in one book)
TARGET AGE: 10-100+
IT IS MY PLEASURE TO WELCOME AUTHOR DARLENE FRANKLIN TO THE OVER 50 WRITER. DARLENE'S RESIDENCE IN A NURSING HOME HAS NOT SLOWED DOWN HER WRITING CAREER A BIT. SHE SHARES A GOD-ORDAINED ENCOUNTER THAT LED TO ONE OF HER WRITING ASSIGNMENTS.
DARLENE IS OFFERING A GIVEAWAY! SIMPLY LEAVE A COMMENT BELOW TO ENTER THE DRAWING FOR AN EBOOK COPY OF MAPLE NOTCH ROMANCES (AN 8 NOVEL COLLECTION!).
WHEN PATHS CROSS
by
Darlene Franklin
Tapiwa Gwenlisa "Gwen" Marange founded the International Albinism Awareness Initiative in Zimbabwe in 2015. Since then, she's led the nation's first International Albinism Awareness Day, and organized a team to help women, teens, and children with Albinism in a country where they are misunderstood, stigmatized and mistreated.
I met Gwen in the nursing home where I live. She was visiting our preacher, her brother, after participating in the Mandela Washington Fellowship. Every year, a thousand of Africa's brightest and best young minds are chosen to learn side by side with American businesses.
Only God could cause the paths of a senior citizen from New England and a young woman from Zimbabwe to cross in a nursing home in Oklahoma. Did I ever expect to write about an international difference maker? No, but God knew we would meet.
Did Gwen wonder how to spread the word about her mission in America? God arranged our meeting, although I wouldn't consider myself the ideal messenger.
As people say, it's a God-thing. God's ways and God's thoughts direct the outcome. God called Gwen to making albinism awareness her life's work through a mothers' support group she joined after her divorce.
People with albinism comprise almost three percent of Zimbabwe's population of fourteen million. Albinism is a genetic condition where a person has a congenital absence of pigment in their skin, hair, and eyes. In a country with a single racial identity (over 99% African), onlookers who misunderstand the genetic origins of albinism often wonder if the child is biracial. At its worst, witchdoctors prescribe mutilation or rape of people with albinism to cure the ailments of others. Unemployment is the norm. Regardless of their training, businesses are slow to hire someone with albinism, fearing customer backlash.
God uniquely prepared Gwen for her life's work through her warmly supportive family and a vibrant faith. In fact, she didn't realize she was different from other children until she went to school. There she also discovered a love for learning. She completed the equivalent of an associate's degree in business management, Divinity/Bible knowledge, and Shona (native language). It's hard to imagine a better training for the position she eventually gained.
After Gwen understood what God wanted, she went straight to work. She hopes to create an inclusive society with equal opportunity for all, regardless of skin color. Two of her objectives are to transform perception of albinism and to empower albinos with economic independence.
God activated Gwen at the perfect time. The United Nations proclaimed June 13, 2015 as the first International Albinism Awareness Day. Zimbabwe's celebration was a huge success, but most of Gwen's daily work is more mundane, mentoring individuals, children, teens and adults. They're in constant need of eye and skin protection for their clients. In ten years, she hopes to have facilities to help people achieve economic independence." When I face challenges, when I don't see any good choices, I just look up at God and say, 'You gave me this job.'"
`
For more information on Gwen Marange and the Albinism Awareness Initiative, got to https://www.facebook.com/alivezimbabwe/.
DON'T FORGET TO LEAVE A COMMENT TO BE PLACED IN THE DRAWING TO WIN AN EBOOK COPY OF MAPLE NOTCH ROMANCES (AN 8 NOVEL COLLECTION!) BETWEEN NOW AND SUNDAY, OCTOBER 29TH AT MIDNIGHT MDT.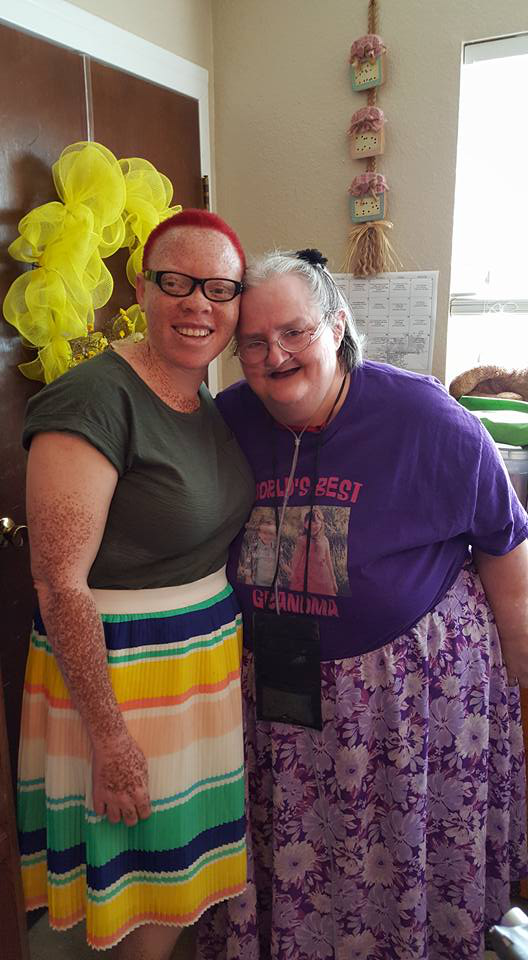 Best-selling hybrid author Darlene Franklin's greatest claim to fame is that she writes full-time from a nursing home. Mermaid Song is her fiftieth unique title! She's also contributed to more than twenty nonfiction titles. Her column, "The View Through my Door," appears in five monthly venues. Other recent titles are Christmas Masquerade, Captive Brides, Her Rocky Mountain Highness, and Take Me Home.
Visit Darlene online at:
SUBSCRIBE TO PATTI'S BLOGS HERE.