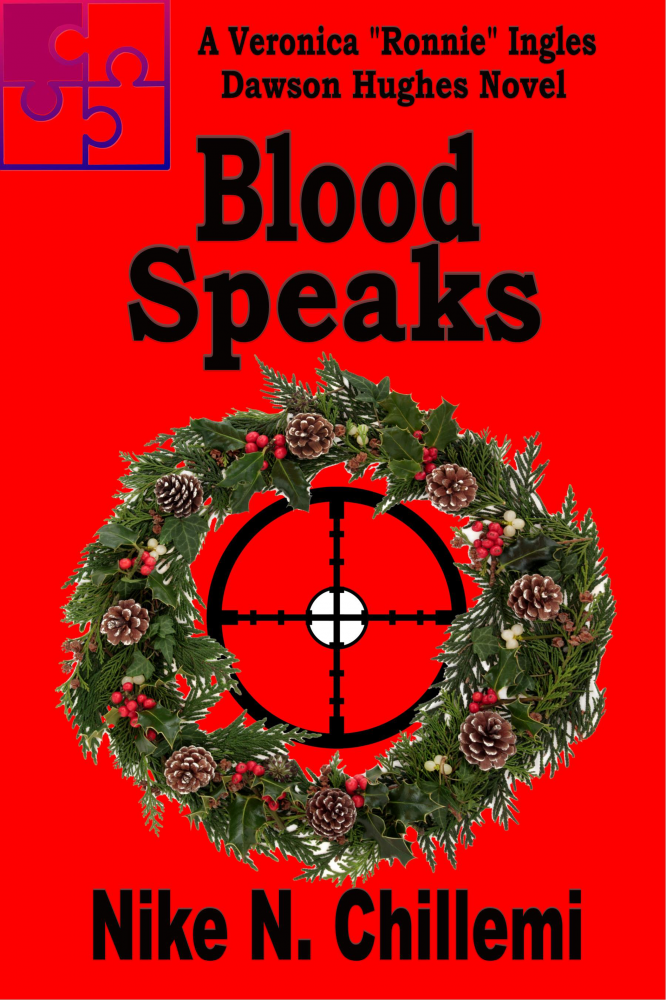 FEATURED BOOK: Blood Speaks
AUTHOR'S NAME: Nike N. Chillemi
PUBLISHER: Crime Fictionista Press
GENRE: Detective Story
STAND ALONE OR SERIES: Series
TARGET AGE: 17 - 117
IT IS MY PLEASURE TO WELCOM AUTHOR NIKE N. CHILLEMI TO THE OVER 50 WRITER. NIKE SHARES HOW HER PERSPECTIVE AS AN OVER 50 WRITER ALLOWED HER TO DEVELOP A LOVE STORY FOR HER OVER 50 CHARACTER.
NIKE IS OFFERING A GIVEAWAY! SIMPLY LEAVE A COMMENT BELOW TO ENTER THE DRAWING FOR A COPY OF HARMFUL INTENT, THE FIRST BOOK IN THE VERONICA "RONNIE" INGELS/DAWSON HUGHES TRILOGY.
WHEN A SECONDARY OVER-50 CHARACTER HAS ROMANCE
by
Nike N. Chillemi
In BLOOD SPEAKS, the Christmas detective story in the Veronica "Ronnie" Ingels/Dawson Hughes trilogy, Bertha an Over-50, plus-size character has had a second chance at love. Having been a widow for five years, this after-50 romance began for her in HARMFUL INTENT, the first novel in the trilogy. As an Over-50 writer, while developing Bertha's character, I became intrigued with the idea of a love story for her. For that matter, Ronnie, the feisty, younger heroine, also got a second chance for romance starting in the first story. Actually, the idea of second chances is a recurring sub-theme throughout the trilogy.
With the release of book one, Bertha immediately became a beloved character. She is second only to Ronnie in the number of positive comments I've received. In BLOOD SPEAKS Ronnie is finally engaged to hero Dawson Hughes. She has taken her bridesmaids on a week-long shopping spree to a special and quaint, custom dress shop in snowbound western Maryland. It goes without saying that Bertha is one of her two bridal attendants. It's also a given they will encounter a diabolical murderer.
A devout Christian with a simple faith, Bertha models patience, understanding, and forgiveness in her walk without being saccharine. In book one, Bertha takes newly-grieving-widow Ronnie under her wing. And you couldn't have a starker contrast. Where Bertha is kind and gentle, Ronnie is brash and gutsy. However, by BLOOD SPEAKS, book three, some of Bertha's spiritual guidance has rubbed off on Ronnie. Under Bertha's tender guidance Ronnie begins to develop her own deeper walk with God.
Book cover blurb for BLOOD SPEAKS:
Veronica "Ronnie" Ingels, Brooklyn gal PI, waited a long time for the solitaire on her finger. When her sometimes boss, a shadowy figure and director of a secret government organization, offers a one-week bridal shopping vacay in Maryland she jumps at it.
Joined by bridesmaids, Sandra Daube and Bertha Dagney, Ronnie sets off for the village of Heritage Cove on Arrowhead Lake, Maryland. Their joyous stay at the rustic yet luxury Heritage Cove Inn is shattered by a murder with tendrils and a clandestine motive stretching back to the assassination of John Fitzgerald Kennedy.
It doesn't take long for Ronnie and her gal-pals to become targets of the killer. It goes without saying, Taylor County Deputy Sheriff, Lieutenant Dawson Hughes leaves Texas to protect his bride-to-be. He's joined by Sandra's employer, conservative political activist Ben Cohen. No obstacle can keep Gabby Hayes look-alike Hoot Dagney from the side of Bertha, his new bride.
Book cover blurb for HARMFUL INTENT (giveaway book)
Betrayal runs in private investigator Veronica "Ronnie" Ingels' family. So, why is she surprised when her husband of one-year cheats on her? The real shock is his murder, with the local lawman pegging her as the prime suspect.
DON'T FORGET TO LEAVE A COMMENT TO BE PLACED IN THE DRAWING TO WIN A COPY OF HARMFUL INTENT BETWEEN NOW AND (SUNDAY NOVEMBER 26TH AT MIDNIGHT MST.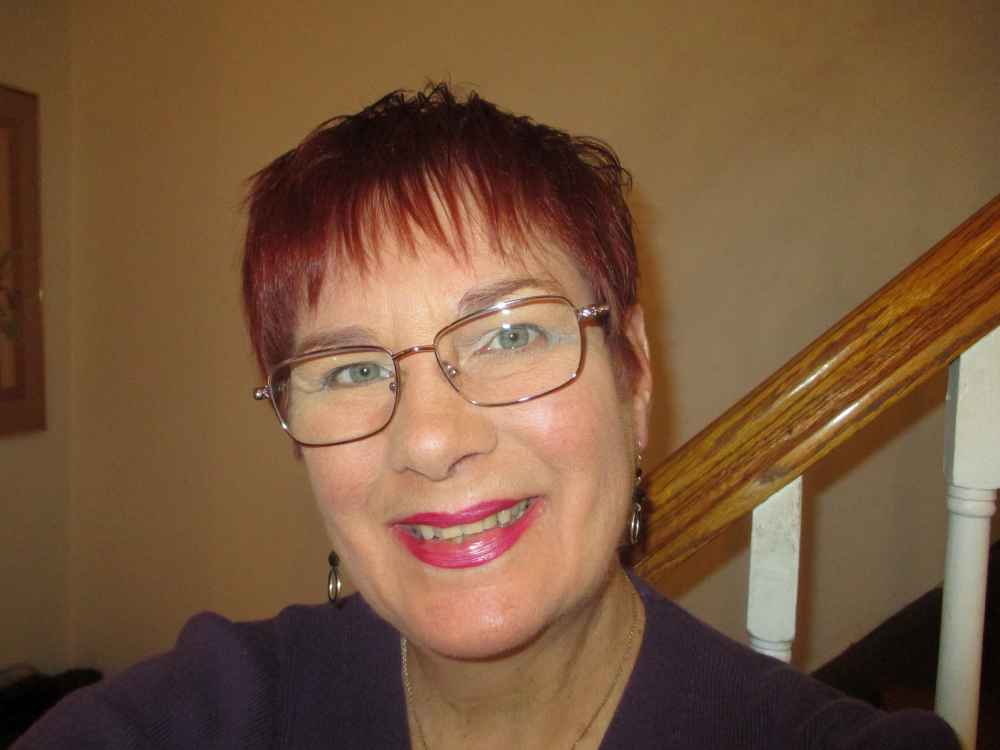 Like so many writers, Nike Chillemi started at a very young age. Her first major work was a Crayola, fully illustrated book she penned as a little girl (colored might be more accurate) about her then off-the-chart love of horses. Today, you might call her a crime fictionista with a humorous side. Her passion is crime fiction. She likes her bad guys really bad and her good guys smarter and better.
Nike is the founding board member of the Grace Awards and its Chair, a reader's choice awards Carol Awards in the suspense, mystery, and romantic suspense categories; and an Inspy Awards 2010 judge in the Suspense/Thriller/Mystery category. Her four novel Sanctuary Point series (out of print), set in the mid-1940s has finaled, won an award, and garnered critical acclaim. The first novel in the Veronica "Ronnie" Ingels/Dawson Hughes series HARMRUL INTENT won in the Grace Awards 2014 Mystery/Romantic Suspense/Thriller/Historical Suspense category. She has written book reviews for The Christian Pulse online magazine. She is a member of American Christian Fiction Writers (ACFW) and John 3:16 Marketing Network.
Connect with Nike online: