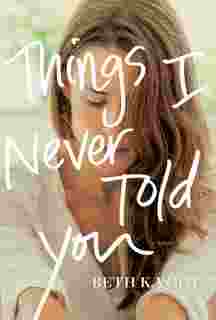 FEATURED BOOK: Things I Never Told You
AUTHOR'S NAME: Beth K. Vogt
PUBLISHER: Tyndale House
GENRE: Women's Fiction
STAND ALONE OR SERIES: Series
TARGET AGE: mid-twenties and older
IT IS MY PLEASURE TO WELCOME AUTHOR BETH VOGT TO THE OVER 50 WRITER. BETH SHARES WHY SHE HAS EMBRACED THE MOTTO: GOD'S BEST OFTEN WAITS BEHIND THE DOOR MARKED "NEVER."
BETH IS OFFERING A GIVEAWAY! SIMPLY LEAVE A COMMENT BELOW TO ENTER THE DRAWING FOR A SIGNED (ARC) ADVANCED READER COPY OF THINGS I NEVER TOLD YOU.
CONSTANT CHANGE
by
Beth Vogt
It's funny how the one direction you said you'd never go as a writer can end up being the path to your greatest satisfaction.
I was that "Not me, not that way" person in college – ignoring creative writing and setting my sights on a journalism degree. I pursued my career in nonfiction – after graduation and marriage and once my children were older (but that's another story). Until a season of burnout turned into an unexpected bend in the writing road. I was successful as both a writer and editor … and worn out. So, after telling my husband I would never, ever, ever write another word, I decided to relax, have fun, and write a novel.
Of course, I also announced that no one would ever read my just-for-fun manuscript … until I found myself handing my book over to my agent. In my early fifties, I once again embraced my motto "God's best often waits behind the door marked 'Never,'" as that story became my debut novel.
As the new year begins, I find myself facing change as a writer yet again. After releasing 10 contemporary romance novels/novellas, I'm with a new publisher (Tyndale House) and my first women's fiction novel, Things I Never Told You, releases this May.
"The only thing that is constant is change" – so said the Greek philosopher Heraclitus. And I would have to agree with him. But all the unforeseen bends and twists along the writing road have brought me to where I didn't know I wanted to be as a writer: life as a women's fiction novelist.
Writing fiction "just for fun" taught me I had a lot to learn if I wanted to write a good novel. With one manuscript, I focused on the basic skills. With another, I concentrated on storyworld. Another? Layering emotion. With every contemporary romance I published, I became a better writer.
And the more I wrote, the more I realized that, while I love a good happily ever after, what I truly love is to delve into the layers of relationships between women: mothers and daughter, sisters, friends – and yes, weaving in a romantic thread is okay, too. But the messiness of real life – and how God steps into that messiness because He loves us and wants more for us – is what my novels are about.
So, here I am, once again making a transition with my 11th novel – and knowing with more certainty than ever that, with all the unexpected changes, I'm exactly where I'm supposed to be as a writer.
Blurb for Things I Never Told You:
It's been ten years since Payton Thatcher's twin sister died in an accident, leaving the entire family to cope in whatever ways they could. No longer half of a pair, Payton reinvents herself as a partner in a successful party-planning business and is doing just fine—as long as she manages to hold her memories and her family at arm's length.
But with her middle sister Jillian's engagement, Payton's party-planning skills are called into action. Which means working alongside her opinionated oldest sister, Johanna, who always seems ready for a fight. They can only hope that a wedding might be just the occasion to heal the resentment and jealousy that divides them . . . until a frightening diagnosis threatens Jillian's plans and her future. As old wounds are reopened and the family faces the possibility of another tragedy, the Thatchers must decide if they will pull together or be driven further apart.
DON'T FORGET TO LEAVE A COMMENT TO BE PLACED IN THE DRAWING TO WIN A SIGNED (ARC) ADVANCED READER COPY OF THINGS I NEVER TOLD YOU BETWEEN NOW AND SUNDAY, JANUARY 14TH AT MIDNIGHT MST.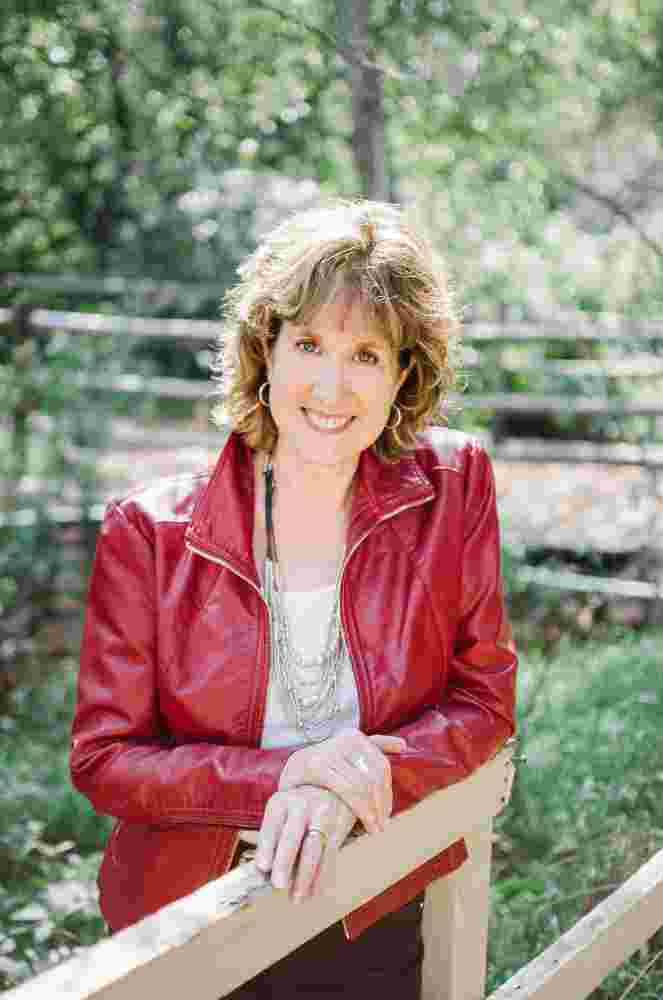 Beth K. Vogt is a nonfiction author and editor who said she'd never write fiction. She's the wife of an Air Force family physician (now in solo practice) who said she'd never marry a doctor—or anyone in the military. She's a mom of four who said she'd never have kids. Now Beth believes God's best often waits behind the doors marked "Never." A women's fiction novelist, Beth's first novel for Tyndale House Publishers, Things I Never Told You, releases May 2018.
Beth is a 2016 Christy Award winner, a 2016 ACFW Carol Award winner, and a 2015?RITA®?finalist. Her 2014 novel,?Somebody Like You, was one of Publishers Weekly's Best Books of 2014. A November Bride was part of the Year of Wedding series by Zondervan. Having authored nine contemporary romance novels or novellas, Beth believes there's more to happily-ever-after than the fairy tales tell us.
An established magazine writer and former editor of the leadership magazine for MOPS International, Beth blogs for Novel Rocket and also enjoys speaking to writers' groups and mentoring other writers. She lives in Colorado with her husband, Rob, who has adjusted to discussing the lives of imaginary people, and their youngest daughter, Christa, who loves to play volleyball and enjoys writing her own stories. Connect with Beth at?bethvogt.com.