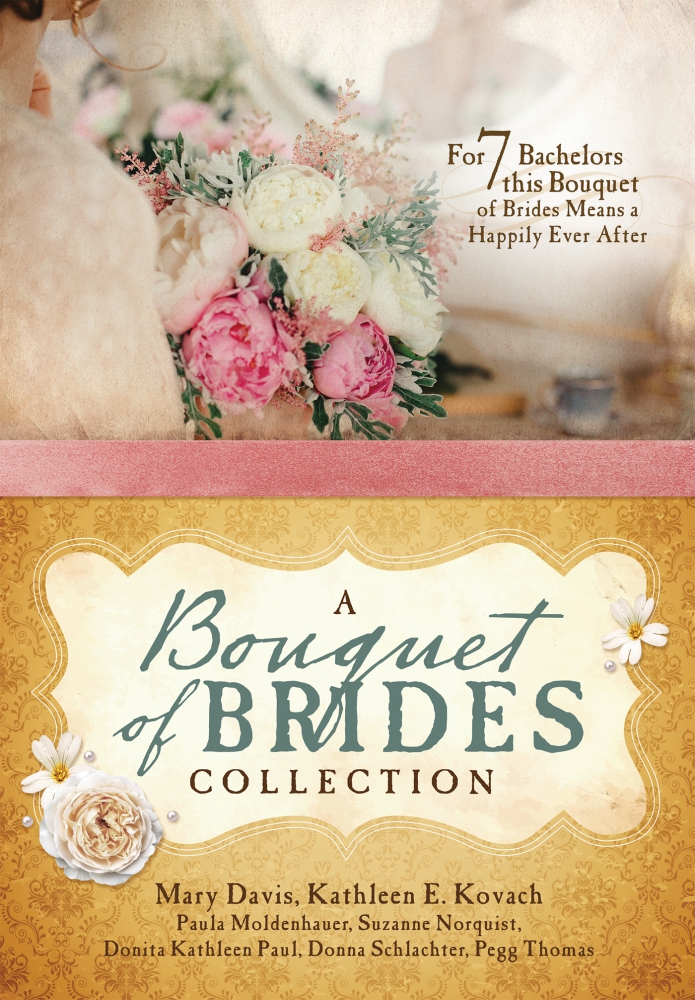 FEATURED BOOK: In Sheep's Clothing (A Bouquet of Brides Collection)
AUTHOR: Pegg Thomas and 6 others
PUBLISHER: Barbour Publishing, Inc.
GENRE: Historical Romance
SERIES OR STAND ALONE: Each novella in the collection is a stand alone
TARGET AGE: romance readers (that's a WIDE age spread)
IT IS MY PLEASURE TO WELCOME AUTHOR PEGG THOMAS TO THE OVER 50 WRITER. PEGG SHARES HOW SHE USED HER "EMPTY NEST" SPARE TIME TO LAUNCH A SUCCESSFUL WRITING CAREER.
PEGG IS OFFERING A GIVEAWAY! SIMPLY LEAVE A COMMENT BELOW TO ENTER THE DRAWING FOR WINNER'S CHOICE OF A PRINT OR EBOOK COPY OF A BOUQUET OF BRIDES. (SEE PEGG'S POST FOR HER SPECIAL GIVEAWAY OFFER OF ONE OF HER SIGNATURE WOOL SHAWLS AS WELL!)
THE NEXT BIG THING
by
Pegg Thomas
It all started with the dreaded empty nest. Having only one child, the empty nest hit fast and hard. One moment I was "Mom" and the next … I was lost. Time hung heavy on my hands and heart. I needed something to pour my energy into. Something big. Something I'd always wanted to do.
That was 2009 and I was 47 years old. I landed on a Christian writers webpage and started asking questions. Over and over again I was told I needed to attend a writers conference. I had no idea what a writers conference was or how to find one, so I turned to Google. Lo and behold, there was one not only in my state, but also near a state park. So I signed up and got camping reservations at the park. Much cheaper than room and board at the conference, plus my hubby could come along and enjoy the camping aspect.
Fast forward to 2016 and age 54. I'd been plugging away at my writing, had attended five conferences, had joined the ACFW, and had finally landed an agent. But I still didn't have a contract. I had all sorts of nicely worded rejections about how they liked my writing and my voice, but they just weren't buying my kind of story. Historicals weren't selling.
Then a God Thing happened. My son brought home a young lady he'd started dating. A young lady whose sister was a Christian literary agent. We connected via Facebook. She asked me if I knew anything about the Pony Express. Absolutely. She asked me would I like to prepare a historical romance novella for possible inclusion in an upcoming collection with Barbour. I'll be honest, I didn't know if I could write a romance or not, but I told her, "Sure I can!" And I did. And then I waited. And waited. And waited. Five months later I'd decided it wasn't going to happen, and then I got the call. I had my first contract!
What an exciting year that was. And during that time … I sold nothing else. As the release date drew near, I told my husband that I might be a one-hit-wonder. I had decided that I was okay with that. I'd set a goal to be traditionally published and I'd made it. I could scratch it off my bucket list. I was content.
Then came the next contract, and a couple of months later contract number three, and six months down the road contract number four. I think God just wanted me to find my contentment before He opened another door. I'm glad I did. My contentment isn't dependent on signing another contract. It's found in a job well done, even if I never do that job again.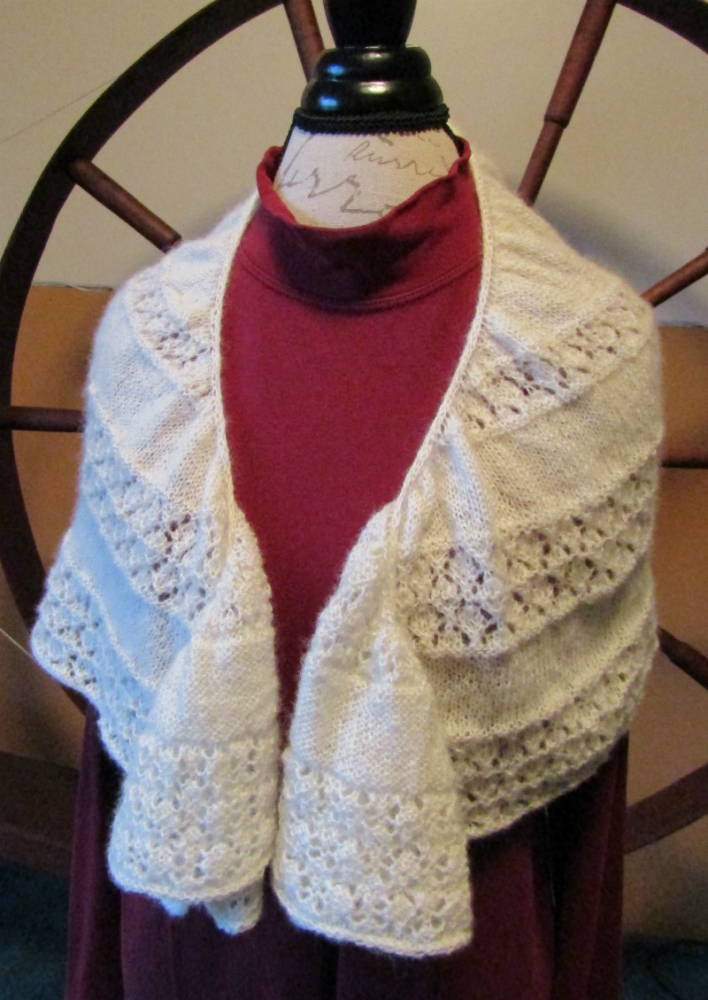 To celebrate the release of my second novella, In Sheep's Clothing, part of
A Bouquet of Brides Collection, I'm giving away one of my signature wool shawls.
Enter the drawing by signing up for my newsletter.
Drawing will be the end of January.
--Pegg
Book Blurb for In Sheep's Clothing:
Peter Maltby might be all good looks and charm, working in the new mill fulling wool, but Yarrow Fenn fears he is the Crown's agent in disguise who will destroy the only livelihood she has.
DON'T FORGET TO LEAVE A COMMENT TO BE PLACED IN THE DRAWING TO WIN A PRINT OR EBOOK COPY OF A BOUQUET OF BRIDES BETWEEN NOW AND SUNDAY, JANUARY 21ST AT MIDNIGHT MST.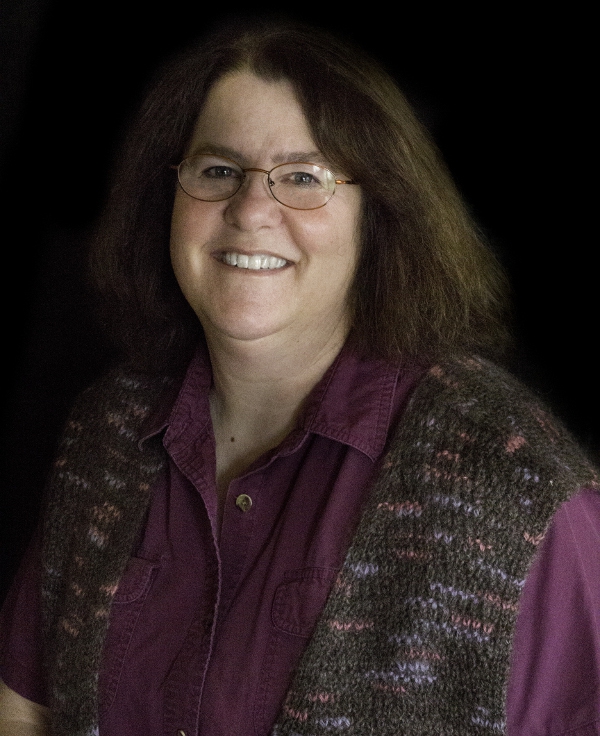 Pegg Thomas lives on a hobby farm in Northern Michigan with Michael, her husband of mumble years. They raise sheep and chickens, keep a few barn cats, and Murphy the spoiled rotten dog. A life-long history geek, she writes "History with a Touch of Humor." Pegg is published in the Barbour historical romance collections. In March 2017, Pegg took on the mantle of Managing Editor of Smitten Historical Romance, an imprint of Lighthouse Publishing of the Carolinas. When not working or writing, Pegg can be found in her barn, her garden, her kitchen, or sitting at her spinning wheel creating yarn to turn into her signature wool shawls.
Connect with Pegg online:
SUBSCRIBE TO PATTI'S BLOGS HERE