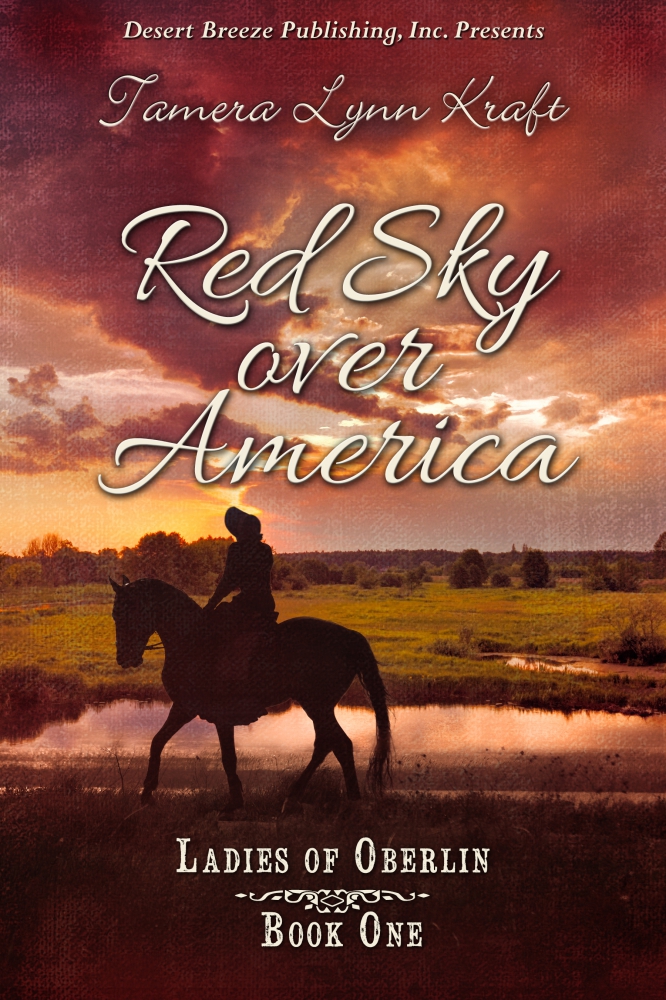 FEATURED BOOK: Red Sky Over America
AUTHOR: Tamera Lynn Kraft
PUBLISHER: Desert Breeze
GENRE: Christian Historical
SERIES OR STAND ALONE: Ladies of Oberlin Book One
TARGET AGE: Adults
IT IS MY PLEASURE TO WELCOME AUTHOR TAMERA KRAFT TO THE OVER 50 WRITER. TAMERA SHARES TIPS ON HOW TO CREATE CHARACTERS WHO KEEP YOUR READERS ENGAGED AND COMING BACK FOR MORE.
CREATING CHARACTERS READERS CONNECT WITH
by
Tamera Kraft
The best stories are stories that have characters the reader connects with, characters they care enough about to continue reading. A good plot isn't enough if your reader doesn't care what happens to the characters you created.
A necessary element in creating characters readers connect with is building a character arc. Basically, a character arc is how the character changes during the story. The plot is what happens to the character. The character arc tells how the character reacts to what happens and changes throughout the story. This means your characters will have flaws they need to overcome. Perfect people are hard for your reader to identify with.
In my novel, Red Sky Over America, America is strong in her Christian convictions. She is an abolitionist who feels led to go to Kentucky to convince her father to free his slaves. There is only one problem. America, who is strong and determined, becomes a wimp when it comes to her father. She loves her father, but when she's near him, she becomes his little girl, bowing to his whim. This is a character flaw many of us can relate to. In young adulthood, most of us struggle to build a relationship with our parents where we are considered adults. Some of us never quite achieve it. America's struggle to confront her father, a struggle most readers relate to, becomes a character arc throughout the novel.
Another element to connect readers to characters is the emotional one. If a writer can't convey the emotion her character is feeling, the character will come across as cliché. That means we have to dig deep into our own experiences. When my character, William, is conflicted about how much he can trust a slave owner's daughter, I thought about a time I felt betrayed and wasn't sure who I could trust. I let myself feel that emotion again. I noted what the emotion felt like inside. How did it cause me to behave toward others? How did I overcome it? Once I did that, I could effectively write those emotions into William's character without making him sound suspicious and judgmental. The reader could relate to the emotions causing him to react the way he did.
If you have a character who is unlikable at first, one way to have the reader root for him is create a Save the Cat moment early on in the story. Colonel Leighton, America's father, is a slave owner and rules his family with an iron hand. If I hadn't written a redeeming moment for him early on, the readers might have detested him instead of giving him a chance to redeem himself. In Colonel Leighton's case, his Save the Cat moment is when he first sees America. He embraces her as a loving father, and the reader learns that even though he does some unlikable things, he loves his daughter and only wants what is best for her.
I hope you enjoy reading Red Sky Over America and connect with the characters I've created.
Book Blurb for Red Sky Over America:
William and America confront evil, but will it cost them everything?
In 1857, America, the daughter of a slave owner, is an abolitionist and a student at Oberlin College, a school known for its radical ideas. America goes home to Kentucky during school break to confront her father about freeing his slaves.
America's classmate, William, goes to Kentucky to preach abolition to churches that condone slavery. America and William find themselves in the center of the approaching storm sweeping the nation and may not make it home to Ohio or live through the struggle.
Red Sky Over America tackles the most turbulent time in history with thorough research and fascinating characters. Tamera Lynn Kraft has woven a tale about the evils of slavery that should never be forgotten. -- Mary Ellis, author of The Quaker and the Rebel, The Lady and the Officer, and The Last Heiress.
?
Purchase links for Red Sky Over America: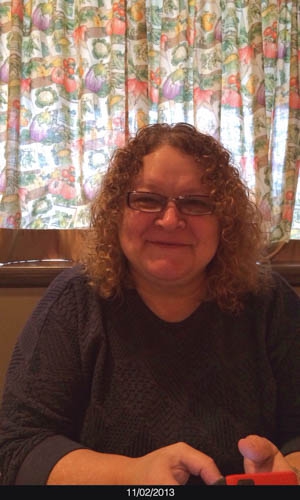 Tamera Lynn Kraft has always loved adventures. She loves to write historical fiction set in the United States because there are so many stories in American history. There are strong elements of faith, romance, suspense and adventure in her stories. She has received 2nd place in the NOCW contest, 3rd place TARA writer's contest, and is a finalist in the Frasier Writing Contest and has other novels and novellas in print. She's been married for 39 years to the love of her life, Rick, and has two married adult children and three grandchildren.
Tamera has been a children's pastor for over 20 years. She is the leader of a ministry called Revival Fire for Kids where she mentors other children's leaders, teaches workshops, and is a children's ministry consultant and children's evangelist and has written children's church curriculum. She is a recipient of the 2007 National Children's Leaders Association Shepherd's Cup for lifetime achievement in children's ministry.
Contact Tamera online:.
SUBSCRIBE TO PATTI'S BLOGS HERE