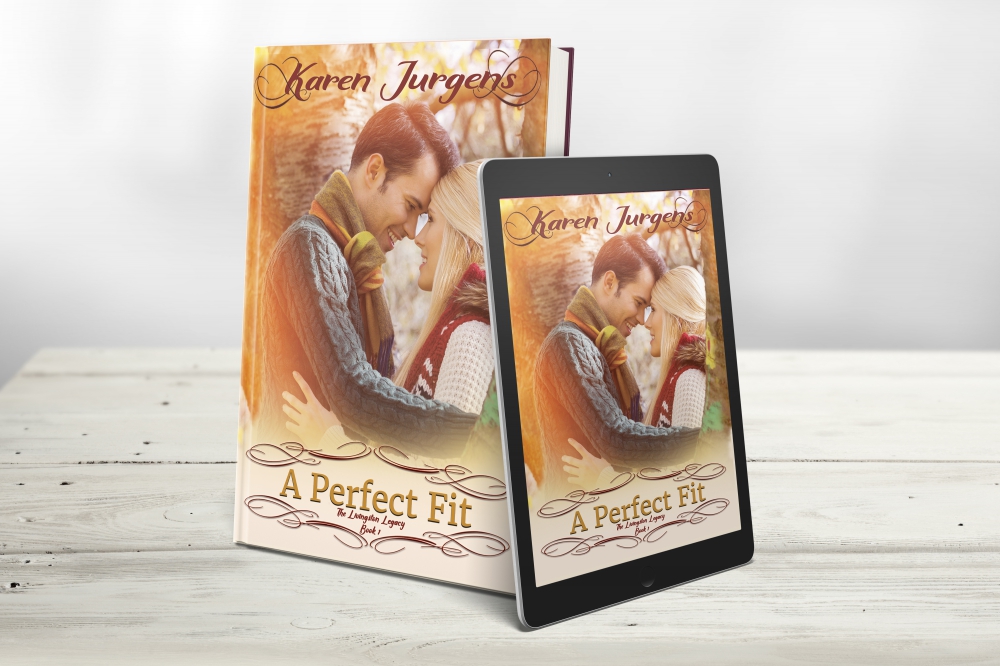 FEATURED BOOK: A Perfect Fit
AUTHOR: Karen Jurgens
PUBLISHER: Self-published/Karen Jurgens Books
GENRE: YA Contemporary Christian Romance
SERIES OR STAND ALONE: The Livingston Legacy Series, Book 1
TARGET AGE: 18+
IT IS MY PLEASURE TO WELCOME TO THE OVER 50 WRITER. KAREN SHARES HOW SHE PROFESSES HER CHRISTIAN FAITH THROUGH HER FICTION.
KAREN IS OFFERING A GIVEAWAY! SIMPLY LEAVE A COMMENT BELOW TO ENTER THE DRAWING FOR WINNER'S CHOICE OF A PRINT OR EBBOK COPY OF A PERFECT FIT.
MINISTERING THROUGH FICTION
by
Karen Jurgens
Do not be unequally yoked with unbelievers. For what partnership has righteousness
with lawlessness? Or what fellowship has light with darkness? ~ 2 Corinthians 6:14 ESV
How can a writer use fiction to minister to readers? Over the last four years, I'm still learning a great deal about not only how to write fiction, but also how to minister through that vehicle to reach hearts and change lives for Christ.
As a lifelong secondary teacher, I have a deep love for teenagers. During each decade, American culture adjusted, and so did I. Morality dropped first a little in the '80's, then a lot in the '90's, and finally plunged headlong into a deep abyss after 2000. Likewise, my boldness to mix in gospel with literature studies expanded proportionately.
Teaching literature fascinated me because of its endless ways to tie into some aspect of the gospel. As you might guess, characters' committing sin was quite commonplace, and students loved analyzing and comparing it to today's culture. I read many papers over the years where students would pour out their emotions, describing the sad pain of their lives.
Too many fourteen-to-seventeen-year-olds suffer with adult issues that they shouldn't even know about, much less have experienced. How heartbreaking.
Unfortunately, laws against speaking out in favor of the Bible and its teachings have tightened progressively over the years, except in private schools. Even now as a substitute teacher, I keep my mouth closed in public schools, guarding myself from lawsuits against those who disagree with my Christian beliefs. I've had my hand slapped on more than one occasion from even entering into conversations that are pro-Christian. Students can discuss whatever they wish, but a teacher cannot comment or offer an opinion because the room is full of dissenters, just waiting to get an adult in trouble. Sadly, these dissenters often set live traps and wait for an unsuspecting teacher to step into it.
So, I've taken my show to the road, you might say. Now I minister from Young Adult Fiction, written for a gaggle of confused and hurting teens who are struggling to swim in a sea of muddied morality. I hope to show them how to trust God and His Word for every aspect of life, and how to find a godly mate in this unbelieving world. Through story, I show them how to live as a Christian and befriend unbelievers.
Yes, today's teens must hear that it's possible to find a Christian mate through prayer and a close walk with Jesus. The Lord has miracles waiting, tagged with their names. No matter what kind of pain or suffering, the Lord can bring healing and wholeness to bloody, bruised soul wounds. He can pour out joy unspeakable and full of glory. By surrendering to Christ, all stains of sin and shame are washed away by His blood at the Cross, and He gives us the gift of a beautiful new life.
My story is simple, but I pray the Lord will use it to reach out to those who need Him most—to shed light in the cultural and spiritual darkness of our unbelieving world. Teens need to know Jesus loves them, and He has a wonderful plan for each of their lives.
For I know the plans I have for you, declares the Lord, plans for welfare and not for evil,
to give you a future and a hope ~ Jeremiah 29:11 ESV.
Blurb for A Perfect Fit:
Formally titled Desire's Promise - Newly revised and expanded.
Carlie Livingston is steering into her last year of college in Oxford, Ohio, confident that she and Lance Holloway are headed to the altar after graduation. Those plans are wrecked, however, by her dad's infidelity, causing her parents to walk through a messy divorce. Will she have the same fate if she marries her college sweetheart who comes from a secular family? Her mother insists she will.
She tests God's Word by letting Him take the wheel of her life. But if God is in control, why are all her close relationships crumbling? Nothing makes sense.
Just when it appears hopeless, Clay McKinney two-steps into Carlie's life, promising to provide everything she's looking for in a Christian mate. But if he's God's answer, why can't her heart release Lance? Where will her final destination be on this journey of trust?
DON'T FORGET TO LEAVE A COMMENT TO BE PLACED IN THE DRAWING TO WIN A COPY OF A PERFECT FIT BETWEEN NOW AND SUNDAY, MARCH 4TH AT MIDNIGHT MST.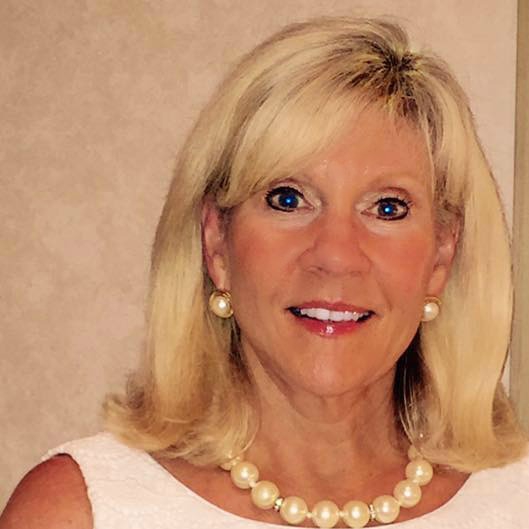 Karen Jurgens lives in the great state of Texas and writes contemporary Christian romance. Passionate about heavenly marriage on earth, she writes about how to find God's peace through life's storms at Touched by Him, her ministry blog. Connect with Karen online: