IT IS MY PLEASURE TO WELCOME AUTHOR BARBARA BRITTON BACK TO THE OVER 50 WRITER. BARBARA SHARES PRACTICAL AND SPIRITUAL TIPS ON WAYS TO OVERCOME ANXIETY.
KICKING ANXIETY TO THE CURB
by
Barbara M. Britton
I am happy to be back on The Over Fifty Writer. I received my first book contract when I was fifty years of age and I shared that milestone here with you. Something not as exciting as a book deal, came when I was 51—breast cancer. Also, being in my fifties means my children are young adults. When my son told me he was going to West Africa for five weeks to do Kingdom work, I should have been thrilled. But have you looked at the government websites for foreign countries? Yellow Fever. Malaria. Yikes! I'll admit, during these events I began to worry. Worry isn't good. God tells us that in some of my favorite verses, Philippians 4:4-7.
"Rejoice in the Lord always. I will say it again: Rejoice! Let your gentleness be evident to all. The Lord is near. Do not be anxious about anything, but in everything, by prayer and petition, with thanksgiving, present your requests to God. And the peace of God which transcends understanding will guard your hearts and your minds in Christ Jesus."
The passage goes on to say in verse 9, "And the God of peace will be with you."
So, how did I overcome my anxiety? There are spiritual ways and practical ways. Today I will share what kept me from binge eating chocolate.
I first had to realize that we are going to have some worry in our lives. We live in a fallen world with fallen people. Have you heard of Murphy's Law? Adam and Eve were kicked out of the garden and promised toil and pain. Thanks guys! God's Word tells us in Romans 3:23 that "all have sinned and fall short of the glory of God." With sin came death. Our earthly bodies are dying, and medical issues are going to arise. Some fallen people do bad stuff, and we may suffer the fall out.
Totally depressed? Don't be. Let's start with spiritual truths to overcome anxiety.
Remember the Holy Spirit Lives Inside of You.
Jesus did not leave us without a Counselor. Christians have the indwelling of the Holy Spirt.
Jesus tells us in John 14:26-27
"But the Counselor, the Holy Spirit, whom the father will send in my name, will teach you all things and will remind you of everything I have said to you. Peace I leave with you; my peace I give you. I do not give to you as the world gives. Do not let your hearts be troubled and do not be afraid."
Yes! We have peace through our relationship with Jesus and through the Holy Spirit. Memorize Scripture so you have weapons to combat worry.
Wear Your Kingdom Shades.
We are eternal beings in Christ. When we leave this world, we will have eternal life with Jesus.
Jesus tells the thief on the cross in Luke 23: 42-43, "I tell you the truth, today you will be with me in paradise."
We may lose battles on earth, but we have the certainty of everlasting life with Christ. I reminded myself this during the weeks my son was half-a-world away.
Attend Church.
Allow the preaching of the Word and inquiries from others to encourage your soul. Remember, do not isolate yourself. The church is a body. It needs you.
Keep refreshing your soul by memorizing and reciting Scripture.
Worship music on Sunday and throughout the week can remind you of God's attributes and love.
Some of my favorite songs: "It Is Well" by Kristene DiMarco, "Even If" by MercyMe, "Good Good Father" by Chris Tomlin, "Because He Lives" by Bill & Gloria Gaither.
Christian fiction tackles a lot of modern day issues with a Christian worldview and can encourage you through story.
Gather a Prayer Team.
Instead of Worry Warriors, you need Prayer Warriors. DO NOT suffer in silence. Mobilize the family of God. Hebrews 10:24-25 says that the church is supposed to encourage one another. Get on your church prayer list. Do you attend a Bible Study or other group? Have your friends pray for you. The bigger the group, the better. You need people praying for you at all times.
And…here are some practical ways to overcome worry.
Accept Physical Support-Let Others be a Blessing.
The family of God is made up of people with different gifts. Since we are a family, people are going to want to help. Let them support you. This can be: bringing a meal (I used takethemameal.com to facilitate meals), driving you to an appointment, taking you out for coffee or lunch, mowing your lawn, cleaning your house. Don't turn help away.
Churches have funds to help those in need. Don't add to your worry, by being selfish and not allowing the church of God to function and help you.
Be sensitive to the toll your situation may have on others in your family. They may appreciate the help more than you realize. My mom loved the meals brought to our door.
It's Okay to Cry.
Crying, pacing, or complaining is a natural response to shock and anxiety. But…you cannot wallow or stay in this state. We have to move past the anxiety and be proactive. On my cancer surgery follow-up, the surgeon told me I still had cancer and needed more surgery. I cried. Then I developed my "survivor" plan.
Side note:
Some people are prone to depression and anxiety. The brain is a complex organ and we don't fully understand all its workings. If a doctor prescribes medication to help your anxiety, that is fine. Do however, put into motion the above-mentioned spiritual and practical steps. Medication is not a cure-all.
We may need to wash, rinse, and repeat the above suggestions/reminders.
This world will give us troubles, but we have the Holy Spirt and an amazing God who loves us and gave his Son for us.
Remember, You Are Loved!
John 3:16: For God so loved the world that he gave his one and only Son, that whoever believes in him shall not perish but have eternal life."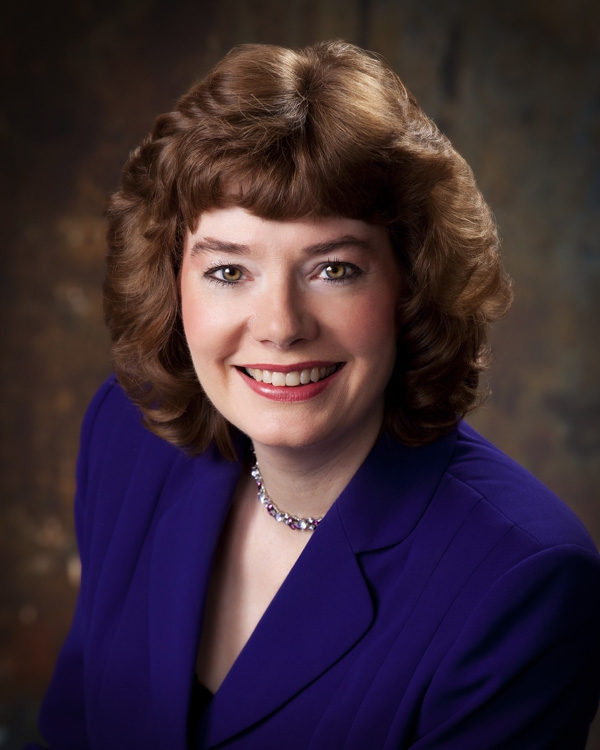 Barbara M. Britton lives in Wisconsin and writes Christian Fiction for teens and adults. She has a nutrition degree from Baylor University but loves to dip healthy strawberries in chocolate. Barb brings little known Bible characters to light in her Tribes of Israel series. Find out more about Barb and her books online: