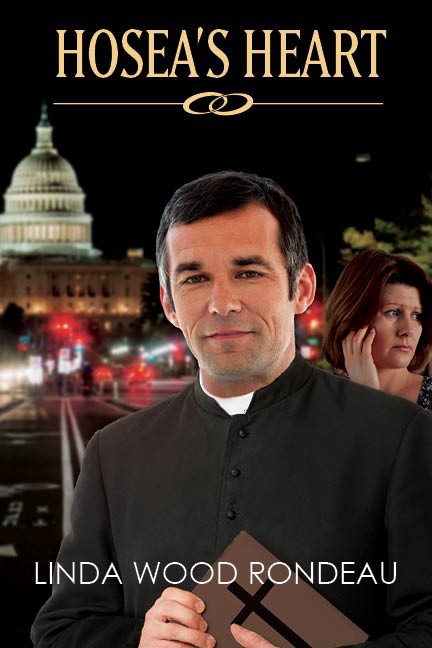 FEATURED BOOK: Hosea's Heart
AUTHOR: Linda Wood Rondeau
PUBLISHER: Elk Lake Publishing, Inc.
GENRE: Contemporary, General Fiction/Women's Fiction
SERIES OR STAND ALONE: Stand alone
TARGET AGE: women ages 45-80+
IT IS MY PLEASURE TO WELCOME AUTHOR LINDA WOOD RONDEAU TO THE OVER 50 WRITER. LINDA SHARES SOME UNIQUE CHALLENGES OLDER WRITERS FACE AND WAYS TO OVERCOME THEM.
LINDA IS OFFERING A GIVEAWAY! SIMPLY LEAVE A COMMENT BELOW TO ENTER THE DRAWING FOR AN EBOOK COPY OF HOSEA'S HEART OR ANOTHER BOOK AUTHORED BY LINDA.
HAVING THE PRIME OF MY LIFE
CHALLENGES OF WRITING IN THE LATER YEARS OF LIFE
by
Linda Wood Rondeau
Sometimes I think God likes to laugh. Otherwise, why would he call a senior citizen to be a writer.
In a previous post, I related how God had called me to write for him after over twenty-five years in human services field. For the next several years, I refused to believe that God would meet my needs or give me whatever tools I needed. "I'm too old for this," I argued again and again.
Five years later, God called me with a voice too loud to ignore.
The journey has been difficult. Many of the hurdles I face are due to my advancing years. Yet, through everything, God has been faithful. Whether or not I live to see one of my books on a bestseller list is yet to be known. Not what he promised. But he did promise me the same promise I made my husband when we married. "Never a dull moment."
For those of you over fifty who are either contemplating a writing career or are striving along the journey, I thought I would share with you a few of the biggest challenges I face and how God has helped me meet them.
Ever-changing technology
When I first started wiring, My Space, was the place to be. Then Social Media exploded. While I'd learned a few computer skills because of my job, the road ahead meant learning new skills I never thought I'd have to use. I'm from the generation that grew up with levered typewriters and dial phones. Sometimes I think I can never keep up with the quick minds of younger people who are quick to adjust and comprehend all the marketing options and techniques to optimize them. This fast changing world of technology is frustrating because as we age, the longer learning takes. Seems as though as soon as I gain some proficiency in the "latest thing," technology changes again. I feel as old-fashioned as a horse and buggy. Learning new skills is time consuming and brain draining. This dulls my already muddled thinking. But God is good. He sends angels my way to teach me what I need to know. I have learned, like driving a car, I only need to know enough to get to where I'm going. I don't need to have a PhD on the subject.
2. Ever-changing physical demands.
I'm trying to learn to be more effective with my phone. I find doing social media away from the computer is good, so that I don't feel chained to the thing. I also can do quick checks while in the car. The problem is, I have fat fingers and bad eyes. Sometimes, my readers are quick to point out my errors. "You're a writer and you just typed that?" The Lord has not granted me better eyes or leaner fingers. However, he has taught me to not take myself so seriously and to laugh at my mistakes, my arthritic joints, and my blurred vision. After all, what does not kill us, we put into books.
3. Ever-changing social circumstances.
Whoever said the golden years are boring wasn't a senior citizen. Hubs and I not only face the physical challenges that aging brings, but our social situation seems to change rapidly. We moved from a cold climate in a rural area to a Floridian city of nearly a million. Talk about adaptation challenges. Eventually, we found we were too far away from our children and grandchildren and faced another move to the Mid-Atlantic.While winters were definitely more tolerable than the tundra of Northern New York, we'd grown accustomed to year-around hot weather. We adapted. Some days, because of church and family needs, I've used up my brain quotient for the week. And my mind refuses to jump start because of the confusion. The Lord is teaching me to be both flexible and disciplined. That takes a Holy Ghost intervention to manage the two diverse work traits. But our God is able.
My advice to the older writer, is to trust and obey. Go ahead and sing the song before you kill your computer with a sledge hammer.
Blurb for Hosea's Heart:
How much should a wronged husband forgive?
Aubrey Beaumont has spent the last fifteen years in search of his runaway, drug-addicted wife. Now a respected Silver Spring pastor and chaplain, ready to give up and move on, his life takes unexpected turns when she suddenly contacts him. Terminally ill and having found faith, she begs Aubrey's forgiveness. How can he overlook her past prostitution and liaison with one of Washington's most vicious drug lords?
Grateful for a chance at reconciliation, Joanna Beaumont prays that her seemingly wasted life might serve some purpose in her final days. Perhaps her testimony against her former lover's cartel will bring her the peace she craves.
Joanna and Aubrey's paths will crisscross the Capital District's underworld where they discover how God weaves threads of failure into tapestries of hope.
DON'T FORGET TO LEAVE A COMMENT TO BE PLACED IN THE DRAWING TO WIN AN EBOOK COPY OF HOSEA'S HEART OR ANOTHER BOOK AUTHORED BY LIND BETWEEN NOW AND SATURDAY, AUGUST 18TH AT MIDNIGHT MDT. (Check Linda's website for choice of books)
BY LEAVING A COMMENT, YOU GRANT PERMISSION FOR YOUR EMAIL TO BE REVEALED TO THE AUTHOR IF YOU ARE THE WINNER TO FACILITATE RECEIPT OF YOUR BOOK.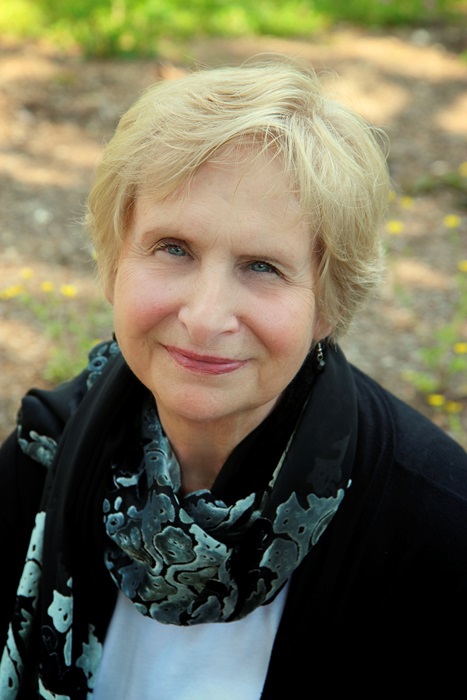 Linda Wood Rondeau received her first book contract at age 64. A year later she received the Selah Award for best debut novel. Her most recent release, Hosea's Heart, joins the list of eight published books. Rondeau writes to encourage those whose lives have taken a few wrong directions. He is the God of our yesterdays as well as our todays and tomorrows. A veteran social worker, Linda has earned critical acclaim for her heart-warming stories of deliverance and forgiveness.
The author now resides in Hagerstown, MD with her husband of forty years. Active in her local church, she enjoys playing the occasional round of golf, a common feature in many of her books. Connect with Linda online:
SUBSCRIBE TO PATTI'S BLOGS HERE