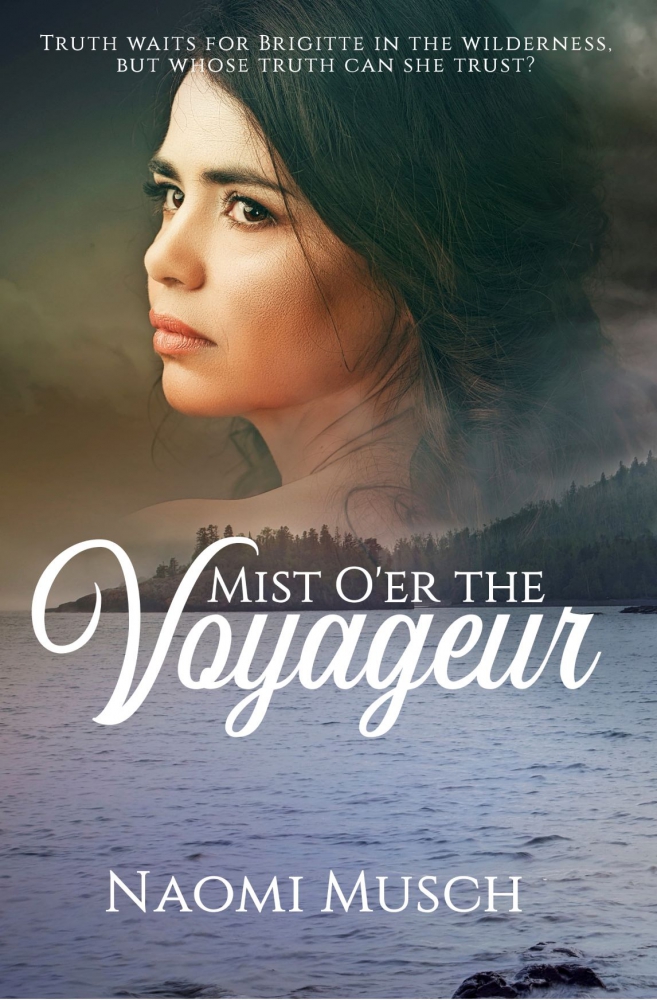 FEATURED BOOK: Mist O'er the Voyageur
AUTHOR: Naomi Musch
PUBLISHER: Lighthouse Publishing of the Carolinas
GENRE: Historical Romance
SERIES OR STAND ALONE: Stand Alone
TARGET AGE: Adult
IT IS MY PLEASURE TO WELCOME AUTHOR NAOMI MUSCH TO THE OVER 50 WRITER. NAOMI SHARES THE WAYS SHE HAS LEARNED TO INTEGRATE GRANDMOTHERHOOD WITH A WRITING CAREER.
NAOMI IS OFFERING A GIVEAWAY! SIMPLY LEAVE A COMMENT BELOW TO ENTER THE DRAWING FOR AN ARC (ADVANCED READER COPY PDF OF MIST O'ER THE VOYAGEUR.
HOW TO MANAGE WRITING LIFE AS A BUSY GRANDMA
by
Naomi Musch
I am one of the youngest members of my local writing group. Can you believe it? And yet, I'm an (almost) 57-year-old grandmother of THIRTEEN lovelies ages one month to seventeen. I blinked, and it happened! One day, I was a homeschooling mother of five, trying to squeeze my writing life in amidst the continual, wild call of "Mom, mom, mom, mother, mom, mama, mom…" and the next moment I found myself cascading along this amazing slide called grand-parenting, and of course I want to do All-The-Things. Every one of them.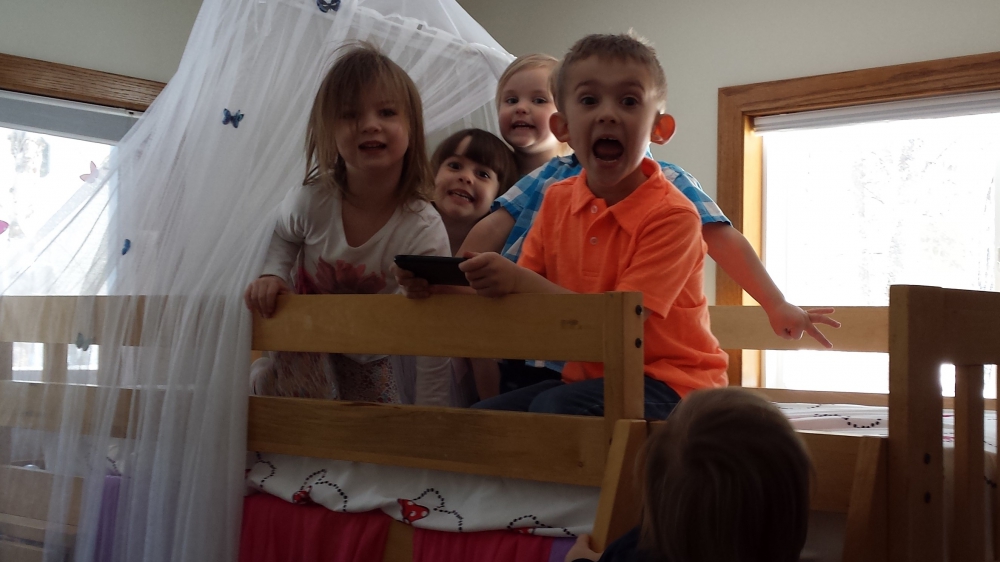 I'm blessed to have my grandchildren living nearby, and that means I play host to them often. Almost daily, a little face (or several of them) poke through my doorway. So yes, I'm very busy. While I know this same busyness doesn't exist for all grandparents, we almost all deal with hectic lifestyle issues. My life is a happy, exhausting ride of loving on these growing youngsters.
So how do I find time to write? How do I grasp that elusive element we call time? Furthermore, how can YOU?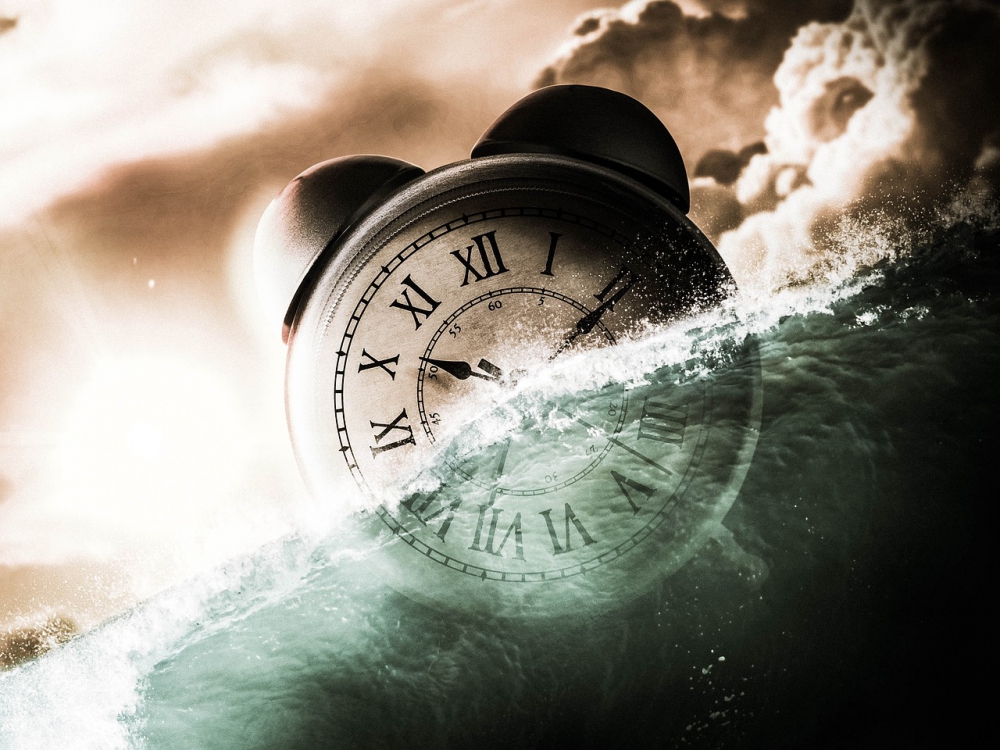 Whether it's because of grand-parenting, or because you are taking care of your own aging parents' needs, your spouse's schedule; you deal with health issues or hold a day job, almost everyone fights for the "elusive element" in some way.
With three new grandbabies born into our family this year, a new novel about to release, and a book having come out every year for the past nine (except during my husband's cancer in 2016), here's how I do it:
I take advantage of the new sleepless hours I've developed since I left my thirties. (I bet you know of which hours I speak.) It means starting my day earlier. My hubby leaves for work at 5:45 a.m. That's when I pour my first (of two) cups of coffee, settle down for my Bible time, then launch into reading the paper – er – I mean Facebook. After wasting about half an hour on peripherals and checking my emails, it's time to begin.
I have a conscious (not random) plan for what I will accomplish. I determine (during my goof off time, if not before), what the morning's goal is. My advice is if you don't have a specific goal, at least write something. This morning, I meant to work on my WIP, an historical Highlander novella that is contracted for publishing in 2019. Instead, I found that I was ready to write a blog post about the Great Lakes voyageurs and… well… this. Note: It's August as I write, so I'm happily ahead of the game. Yay!
I set reasonable expectations. I don't expect to move mountains, but I do intend to move an ant hill or two. I aim for a daily word count of around 2000 words. However, if I only end up with 500, I count the day a success. Remember, 500 words a day, only 3 times a week, can still net a 70,000-word novel in under a year. If I stick to my goal of 2000 words three or four times a week, that novel will be done in under three months. Most of my novels end up closer to 80 or 90K; even so, I should easily pump out a novel in about 4-6 months, while still having time to write a bunch of 500 word blog posts.
I decide what time I want to finish each day, and I arrange for other daily chores to follow after. Frankly, I can whittle away a day pretty easily on my computer, so I must plan when I'll accomplish my canning, laundry, supper, closet-sorting -- you know what I mean. The things that call our attention away from writing can still be accomplished, but it means I have to stick to my plan. I don't start household tasks before the writing is done. (Caveat: I do sometimes get some dishes soaking or throw in a load of wash since I don't use an antique wringer-washer that commands my presence like one did when I was first married. Those tasks can work while I write.)
I allow for the unexpected. I know that if my grandbabies are going to show up without announcement, it usually happens after 11 a.m., so I must not put off my writing until later. If I do, then things go haywire, and I have to plan to make up the writing for another day. By sticking to my writing schedule, interruptions don't bother me too much. If something really throws my schedule off-whack, I don't let it get to me. I go with the flow, and plan to start again the next day.
I try to keep a notepad around or have my computer asleep but on standby. Life will always intrude one way or another, and now that I'm a grandma, I've found that I will not be retiring into boredom anytime soon. I have to keep a writing utensil available for the ideas and story twists that surprise me during my non-writing hours, because, um… you know. I'll forget them. I never leave home without a notepad either.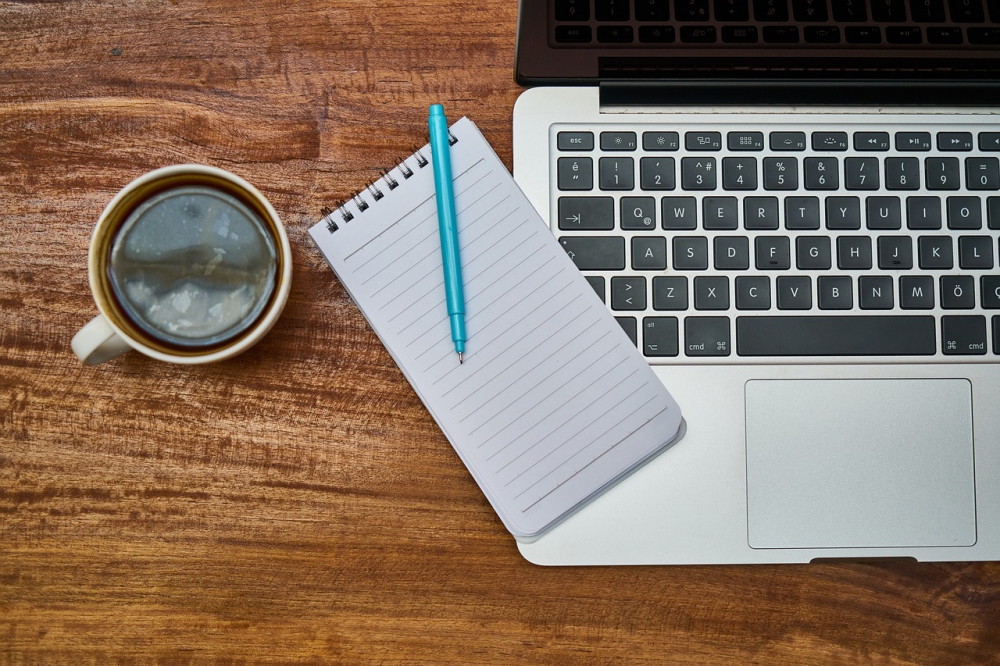 So you see, while none of these things I do to keep my writing active are earth-shattering ideas, they do involve daily self-discipline and determination. I'm glad I wrote them down for you, because doing so also encourages me to keep at it. I'm not good at self-discipline. Really. I can procrastinate with the best coffee-drinking, Facebook-scrolling, movie-watching, floor-sweeping, let's-go-play-outside procrastinators there are. When glorious fall days call me outdoors to visit the barn with my grandkids or collect pretty leaves to press, I really have to beware. So tightening up my discipline in order to have lots of time for both my writing and my grandbaby-loving is just what I need to do.
You can do it too!
Write on!
If you enjoyed this post and would also like to receive some encouragement in your grand-parenting adventures, please check out my website's special section: A Grand Place. While you're there, don't forget to sign up for my newsletter to receive updates on new releases, contests and giveaways, and other exciting news. I will never spam you! BUT, I will send you a free short story, just for signing up.
Blurb for Mist O'er the Voyageur
After her aunt's death, Métis woman Brigitte Marchal finds herself alone in Montreal. Uninterested in the convent and desperate to flee a loathsome suitor, she disguises herself as a young man to travel west by voyageurs' brigade in search of her long-absent, fur-trader father. But her inexperience and disguise don't hide her for long.
René Dufour yields to the unwelcome position of shielding Brigitte, but he cannot hide her identity forever. Keeping her safe while meeting his North West Company obligations and honoring his family promises may prove to be more disquieting to his heart than he imagined.
As Brigitte adjusts to the voyageur life on Lake Superior, she struggles to justify the faith she grew up in with the mysticism around her, but greater still is the conflict her heart must settle over who to trust in this rugged, unfamiliar country.
DON'T FORGET TO LEAVE A COMMENT TO BE PLACED IN THE DRAWING TO WIN AN ARC PDF COPY OF MIST O'ER THE VOYAGEUR BETWEEN NOW AND SATURDAY OCTOBER 6TH AT MIDNIGHT MDT.
BY LEAVING A COMMENT, YOU GRANT PERMISSION FOR YOUR EMAIL TO BE REVEALED TO THE AUTHOR IF YOU ARE THE WINNER TO FACILITATE RECEIPT OF YOUR BOOK.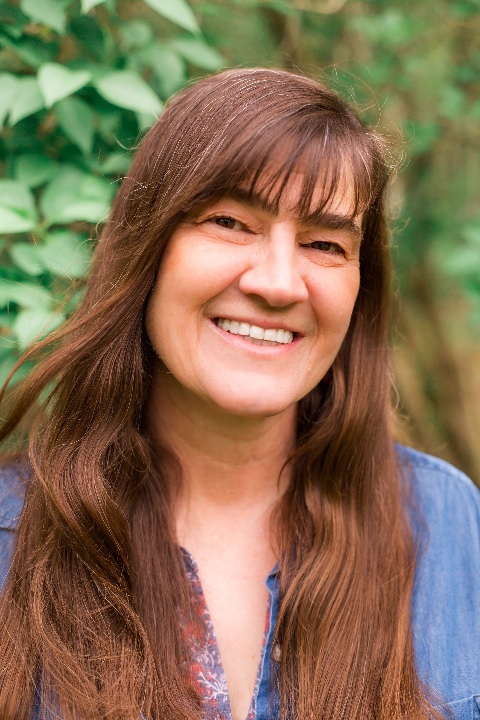 Naomi Musch is an award-winning author who crafts her stories from the pristine north woods of Wisconsin, where she and her husband Jeff live as epically as God allows near the families of their five adult children. She enjoys roaming around on the farm, snacking out of the garden, relaxing in her vintage camper, and loving on her passel of grandchildren. Naomi is a member of the American Christian Fiction Writers, the Wisconsin Writers' Association, and the Lake Superior Writers. She is a new contributor to the Colonial Quills blog. Though she has written in a variety of venues, her great love is historical fiction. Her new novel, Mist O'er the Voyageur, releases from Lighthouse Publishing of the Carolinas in October and is available for pre-order. Naomi would love to connect with you around the web. Visit her at
SUBSCRIBE TO PATTI'S BLOGS HERE