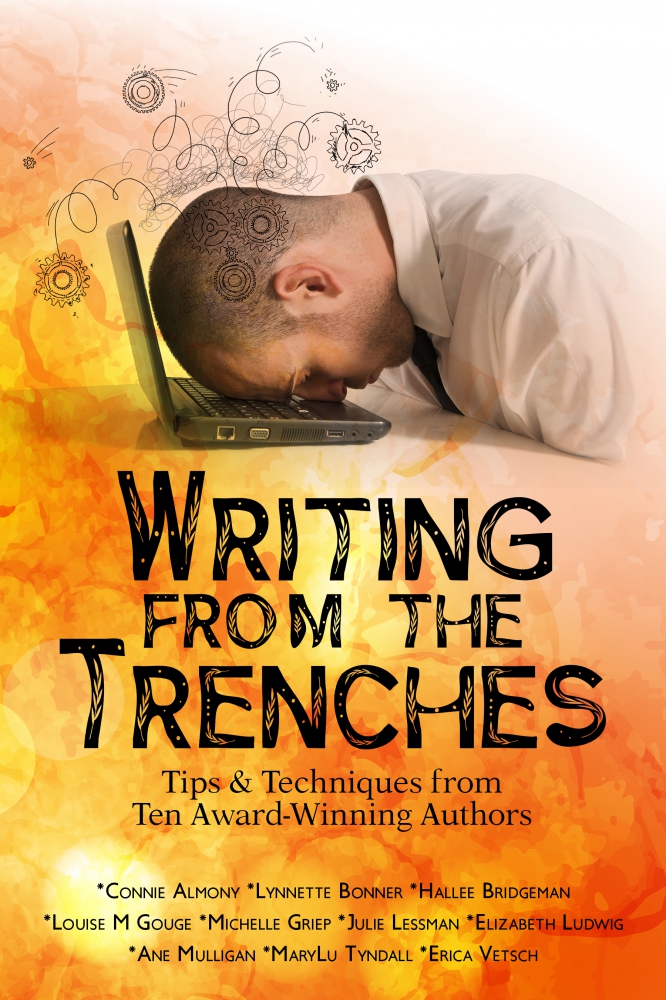 FEATURED BOOK: Writing From the Trenches:
Tips & Techniques from Ten Award-Winning Authors
AUTHORS: Connie Almony, Lynnette Bonner, Hallee Bridgeman, Louise M. Gouge, Michelle Griep, Julie Lessman, Elizabeth Ludwig, Ane Mulligan, MaryLu Tyndall, Erica Vetsch
PUBLISHER: Olivia Kimbrell Press, Inc.
GENRE: Non-fiction
SERIES OR STAND ALONE: Stand alone
TARGET AGE: 18-80
IT IS MY PLEASURE TO WELCOME AUTHOR ERICA VETSCH TO THE OVER 50 WRITER. ERICA SHARES TIPS ON HOW TO AVOID SEEKING THE IMPOSSIBLE GOAL OF PERFECTIONISM.
AM I DONE YET?
by
Erica Vetsch
In a recent edition of Writer's Digest, I read an article about Writer's Block, and what causes it. The author posed the theory that there are three basic causes of Writer's Block, and they are all related to fear.
Fear of Failure.
Fear of Success.
Perfectionism. (Fear of not getting it perfect.)
Most writers have faced these fears on more than one occasion, but today, I'd like to address the third fear, perfectionism.
When I'm painting a room, I know when I start and when I'm done. When I'm mopping the floor, I know when I've reached the end of the chore. When I run a marathon (Okay, who am I kidding, I don't run.) but if I did, you can be certain I would know where that finish line was so I could stop.
We can sit, staring at the blinking cursor on the blank page, too afraid to put down a word because we know in our hearts it won't be the PERFECT word. But here's the thing.
You can't edit a blank page.
Give yourself permission to write a bad first line, bad first page, bad first chapter, bad first draft. Anything can be improved upon by editing, and if you're aiming to be a professional writer, editing is a MUST. Nothing is best-written the first time around. So just write. I've been known to type in "WRITE THE BEST FIRST LINE EVER IN THE HISTORY OF MANKIND" at the top of the first chapter, just so I can get over that hurdle and get into the story without worrying about crafting the perfect opening line before I even know my characters and story that well. Just write, not searching for perfection, but searching for your story.
Eventually, you will type the words "The End." That's when a different type of work begins. The editing. The polishing. The tweaking.
And because writing is a unique art form where the possibilities are endless, you can tweak and polish and edit forever in the search for perfection.
So, how can you know when enough is enough, how can you know when you're done? Here are a few guidelines:
When your deadline arrives. There's nothing like a ticking clock to let you know when it's time to hit send on that manuscript.
When you find yourself changing the manuscript but not improving it. When you change the heroine's off-white shoes to ecru, beige, sandstone, ivory, winter white, taupe, etc. You're not improving the manuscript, you're just changing words here and there, a process that you can go through forever.
When you've read and reread it so many times, it all sounds like dreck and you're sure it's awful.
The search for perfection is an illusion when it comes to fiction. Because fiction is art, because it is a creative thing, and because perfection is in the eye of the beholder. We can obsess and fixate and drive ourselves crazy searching for an impossible measure of perfection, dampening our enthusiasm for the project and sucking the joy out of being a writer.
When your deadline arrives. Hit Send! When you're merely swapping words around and making changes that don't improve the manuscript, call it done! When you have read and reread to the point of numbing your mind, stop!
Perfection is impossible, but excellence is not. Write your story, edit it to the best of your ability, send it out into the world…and then get to work on the next story in your heart.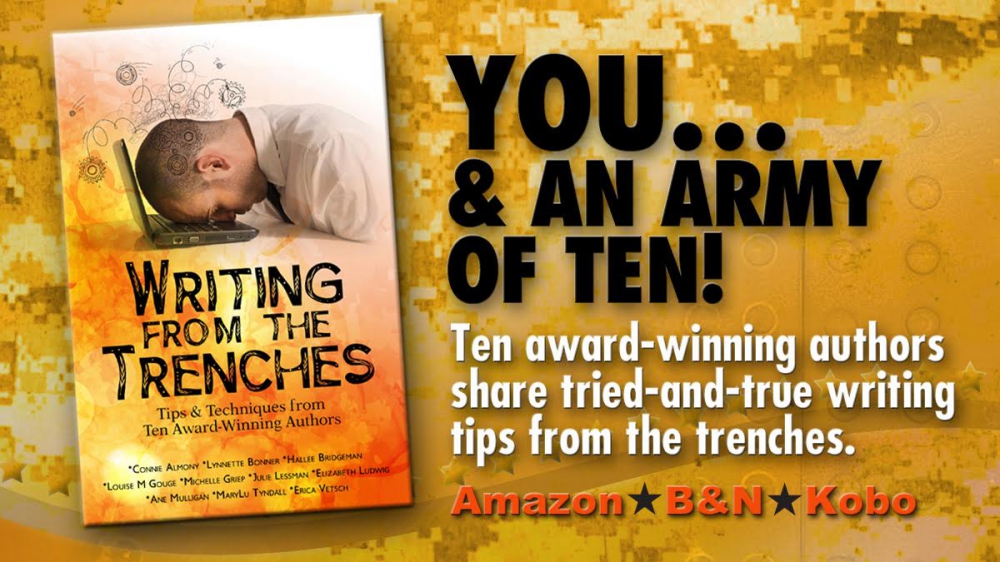 And to help you on your way with that next great American novel, I've teamed up with some other writers to share our years of experience. Pick up your copy of Writing From The Trenches: Tips & Techniques From Ten Award-Winning Authors.
Here's a blurb:
TEN-HUT! Gear up for your writing with tried-and-true tips from the trenches. Ten award-winning authors share invaluable tips and secrets they've gleaned the hard way, offering a broad range of insights and opinions on the best way to tackle subjects such as the following:
Plotting Techniques
Research
Characterization
Villains We Love to Hate
Dynamic Dialogue
Sigh-Worthy Heroes
The Right Heroine for the Job
Hooking Your Reader in the First Chapter
Scene Endings to Lead Your Readers On
Creating a Movie Set
Making your Readers Cry
Deep POV
Copyediting your Manuscript
Indie Publishing vs. Traditional Publishing
Marketing for Those Who Hate Marketing
At last … a writer's tool that provides the experience and expertise of ten authors who've been on the front lines of publishing and lived to teach about it: Connie Almony, Lynnette Bonner, Hallee Bridgeman, Louise Gouge, Michelle Griep, Julie Lessman, Elizabeth Ludwig, Ane Mulligan, MaryLu Tyndall, and Erica Vetsch.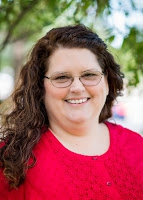 Best-selling, award-winning author Erica Vetsch loves Jesus, history, romance, and sports. She's a transplanted Kansan now living in Minnesota, and she married her total opposite and soul mate! When she's not writing fiction, she's planning her next trip to a history museum and cheering on her Kansas Jayhawks and New Zealand All Blacks. You can connect with her at her website, where you can read about her books and sign up for her newsletter, and you can find her on Facebook where she spends way too much time!