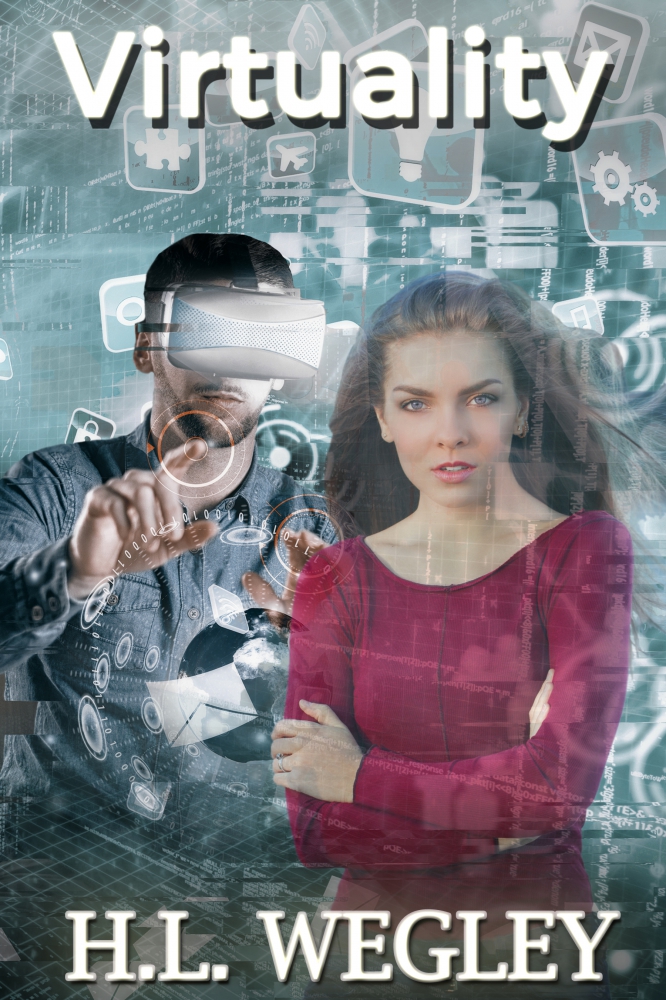 FEATURED BOOK: Virtuality
AUTHOR: H. L. Wegley
PUBLISHER: Trinity Press International
GENRE: Thriller with Romance
SERIES OR STAND ALONE: Stand-Alone story
TARGET AGE: 17+
IT IS MY PLEASURE TO WELCOME AUTHOR H. L. WEGLEY TO THE OVER 50 WRITER. H. L. SPEAKS ABOUT THE REASON WHY CERTAIN STORIES SPEAK TO OUR VERY SOUL.
HARRY IS OFFERING A GIVEAWAY! SIMPLY LEAVE A COMMENT BELOW TO ENTER THE DRAWING FOR WINNER'S CHOICE OF A PRINT OR EBOOKCOPY OF VIRTUALITY.
WHO ARE WE AND WHY DO WE RESPOND TO CERTAIN STORIES?
by
H. L. Wegley
In 2008, my wife and I retired. I wrote my first novel in 2010, at the tender age of 64. I wrote it cold turkey—no writing conferences, no classes and no critique groups. After I corrected those omissions, and after the second rewrite, the book won a publishing contract.
Eight years have passed, and I've published 12 books—some traditionally and some myself, and I plan to publish my 13th in January 2019. I've had the privilege of studying writing under Susan May Warren, James Rubart, Randy Ingermanson, and Jeff Gerke. But a course in Christian worldview, The Truth Project (from Focus on the Family), taught me why the story structures and character struggles explained to me by my writing mentors resonate so deeply in the human heart.
As followers of Christ, we have an edge over those who subscribe to other worldviews. I say that because we understand the truth that on this earth the battle of the ages rages, a battle between God's truth and the world's/Satan's lies. At the core of this conflict lies the question, "Who is man?" Are we imago dei, in God's image, or imago nihil, in the image of nothing, i.e. a pure accident in a universe about which we can explain very little?
If we are made in God's image, then we have an explanation for that raging battle. It's the spirit warring with the flesh, a conflict between God's truth and man's lies. As writers, this is the same battle we create in our characters' lives. Our protagonists suffer from the lies they believe and must grow during the story to see the lies for what they are, then come to an understanding of the truth and be set free to become the man or woman they were meant to be.
The initial transaction of the soul being set free is redemption, made possible by the finished work of Jesus Christ. It brings us in relationship with God and fills the void that persists in people's hearts while they believe the lies. And that is why this story structure—someone being enslaved by lies, learning the truth, being set free, and going on to accomplish the goals they could have never done while enslaved by lies—is a structure that resonates deeply in the heart of our readers. It's our readers' story, or it can become their story. It's our story. It's our character's story.
Our hearts respond because that's how God wired us, so we would seek a relationship with Him and so that nothing but that relationship would satisfy us. The story of God wiring us and then wooing us is probably the greatest romantic suspense story of all times.
But there are barriers that hinder us from coming to God, barriers such as empty, deceptive philosophies (Colossians 2:8), selfish desires (Galatians 5:17), and more. As Christian writers, we have the great privilege and responsibility to illustrate God tearing down the walls as He seeks a relationship with the people He created imago dei.
My novel, Virtuality, digs deeper into what it means to be made in the image of God, illustrating that, at our essence, we are not material, but spiritual. Our identity, self-awareness, and our will do not depend simply on a brain. Our real self doesn't even depend on a human body. If it did, we would be nothing but a complex, finite state machine, all material and without any free will, simply machines that respond in a programmed manner to stimuli from our environment. We would cease to exist the instant the brain stopped functioning.
Laboratory research has produced evidence that there is no brain activity corresponding to exerting our will, i.e. making a choice. Let me restate that. Invoking our will happens outside of our brain. While that may be surprising to a materialist, maybe even be viewed as heretical by them, we who know God are not surprised, because to be absent from the body is not oblivion. It's to be present with the Lord. We are more than a body and a brain. And a brain is probably better viewed as an interface between our real mind and our body.
These truths about who we are lie at the core of my story, Virtuality. But this book also serves as a warning that technology is lurking on the near horizon, technology that blurs the line between what is virtual and what is real. The technology can produce customized fantasy worlds so real and so imbued with drug-like, addictive features that people will prefer their fantasy worlds to the real world. They will drop out, tune out, stop socializing—the list goes on. And that could unravel the fabric of civilized society.
That's a sour note to end on. So let's end with this—no matter what changes come on this earth or in our society, God is unchanging, and He has given us a hope that is firm and secure, rooted in Jesus Christ (Hebrews 6:13-20).
Book blurb for Virtuality
What would you do with innovative technology that could make you the next Bill Gates but could unravel the fabric of civilized society?
"Don't sell Virtuality. Jess can help." His brother Paul's dying words to Vince van Gordon, a struggling author who can't write happy endings, inherits controlling interest in Virtuality, a growing high-tech company with a mysterious product the US Army classified Top Secret. Paul's last words force Vince to return home to Seattle to run Virtuality and face the girl he walked away from seven years ago. Can Vince, once again, endure being eclipsed by Paul's larger-than-life shadow, a shadow that cost him the woman he loves?
Jessica (Jess) Jamison is a genius, a beautiful, highly introverted, young woman who can count her friends on her thumbs. Seven years ago, Vince left, shattering her heart. Now Jess has a Computer Science degree and still prays her childhood soulmate will come home. If he's willing to reconcile their relationship, Jess can help Vince take the reins of Virtuality. But why is someone trying to kill Vince and her? And could Professor Scoggins be right—that, in the wrong hands, Virtuality's technology could shred the fabric of civilization, and stopping it may literally take an act of Congress?
Virtuality, a character-driven thriller with romance about dangerous technology lurking on the near horizon—a story of love and sacrifice, illustrating that there are no shadowed, worthless people in God's economy.
DON'T FORGET TO LEAVE A COMMENT TO BE PLACED IN THE DRAWING TO WIN A PRINT OR EBOOK COPY OF VIRTUALITY BETWEEN NOW AND SATURDAY, NOVEMBER 24TH AT MIDNIGHT MST. (US entrants only eligible for print copy).
BY LEAVING A COMMENT, YOU GRANT PERMISSION FOR YOUR EMAIL TO BE REVEALED TO THE AUTHOR IF YOU ARE THE WINNER TO FACILITATE RECEIPT OF YOUR BOOK.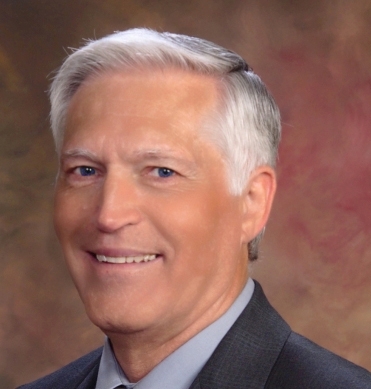 H. L. Wegley served in the USAF as an Intelligence Analyst and a Weather Officer. In civilian life, he served as a Research Scientist in Atmospheric Physics. After earning an MS in Computer Science, he worked 20+ years in computer systems development at Boeing before retiring near Seattle, where he and his wife enjoy small-group ministry, grandchildren, and hiking on the Olympic Peninsula. He is an award-winning author of inspirational thrillers and romantic-suspense novels with 12 published books and more on the way.