FEATURED BOOK: A Deadly Dissolution
AUTHOR: Leeann Betts
PUBLISHER: PLS Bookworks
GENRE: Cozy mystery
SERIES OR STAND ALONE: Book 8 in By the Numbers series (can be read as stand alone)
TARGET AGE: 30+
IT IS MY PLEASURE TO WELCOME AUTHOR LEANN BETTS TO THE OVER 50 WRITER. LEANN SHARES HER EXPERIENCE WITH TURNING IT ALL OVER TO GOD.
LEEANN IS OFFERING A GIVEAWAY! SIMPLY LEAVE A COMMENT BELOW TO ENTER THE DRAWING FOR WINNER'S CHOICE OF A PRINT OR EBOOK COPY OF A DEADLY DISSOLUTION.
LETTING GO – REVISITED
by
Leeann Betts
About twenty-five years ago, when I was younger and much more naïve, I penned an article for my church newsletter entitled, Letting Go and Letting God. The opening line went like this:
God will often choose the most bizarre places or circumstances to teach us something that will ultimately make our walk with him more rewarding.
Then I went on to recount how God worked out all the problems in my life related to my attendance at a Family Camp hosted by my church. The money, the time off, the health – I had it made.
But then – don't you hate hearing those two words? For me, that phrase was followed by I let go of God's hand, and started leaning on my own strength and understanding, feeble though they were. Rather than continue to trust God to take care of the details, I trusted in me.
That statement surrounded the fact that I wanted an itinerary of what would happen that week, and the camp organizers, in their wisdom, didn't provide one. They'd tell me where to go next. I didn't like that one little bit.
As I pondered my options—and as a writer of mysteries, I probably even dreamed up a criminal trespass, a stolen itinerary, and maybe even a body—I came to the only sensible conclusion: Let God be in control.
You'd think by now, at my age—just turned 60—I'd have it all figured out. But I don't. I need to be reminded often how to let God be in control. I mess things up way too often. I forget. I misspeak. I neglect. I adopt an attitude.
Here are the things I told myself back then, and continue to remind myself of even now:
Spend time in God's Word every day, not just to read, but to remember and apply it to our lives.
Listen for God's voice and do what He says. Use His Word to discern you're really hearing from Him.
Accept correction and direction joyfully and constantly.
Put feet to our faith.
And the outcome? Well, let's take a look: But the best thing was that I learned that I need to rely on God for the small, everyday things, not just the big, life-changing decisions.
And my conclusion? God showed me that the physical act of (putting away my watch) FILL IN THE BLANK was my way of giving Him the control He needed to make this week so special. It was also the very thing I needed to show myself that I was going to trust Him. God taught me a very important lesson—when I let go and let God, He and I both win!
Question for readers: leave a comment and we will randomly draw a winner to receive a free print copy (US only) or ebook of A Deadly Dissolution.
Question: How has God showed you recently how to let go and let Him?
About A Deadly Dissolution:
The total lunar eclipse of October 2004 leaves more than Bear Cove, Maine, in the dark. The town's newly-elected mayor, Walter Akerman, hires Carly to audit the town's books but is then caught in a compromising situation with his secretary Evie Mack. A journalist in town to cover the eclipse turns up dead. Tom and Sarah's adopted son Bradley comes to stay overnight to see the eclipse, then goes missing on a walk in town. When Mike's car is in a serious wreck which the police say is an accident, Carly thinks somebody is trying to send her a message to stay away. How can she solve all these mysteries while not completely wearing herself to a frazzle?
DON'T FORGET TO LEAVE A COMMENT TO BE PLACED IN THE DRAWING TO WIN A PRINT OR EBOOK COPY OF A DEADLY DISSOLUTION BETWEEN NOW AND SATURDAY, DECEMBER 8TH AT MIDNIGHT MST. (US residents only eligible for print copy).
BY LEAVING A COMMENT, YOU GRANT PERMISSION FOR YOUR EMAIL TO BE REVEALED TO THE AUTHOR IF YOU ARE THE WINNER TO FACILITATE RECEIPT OF YOUR BOOK.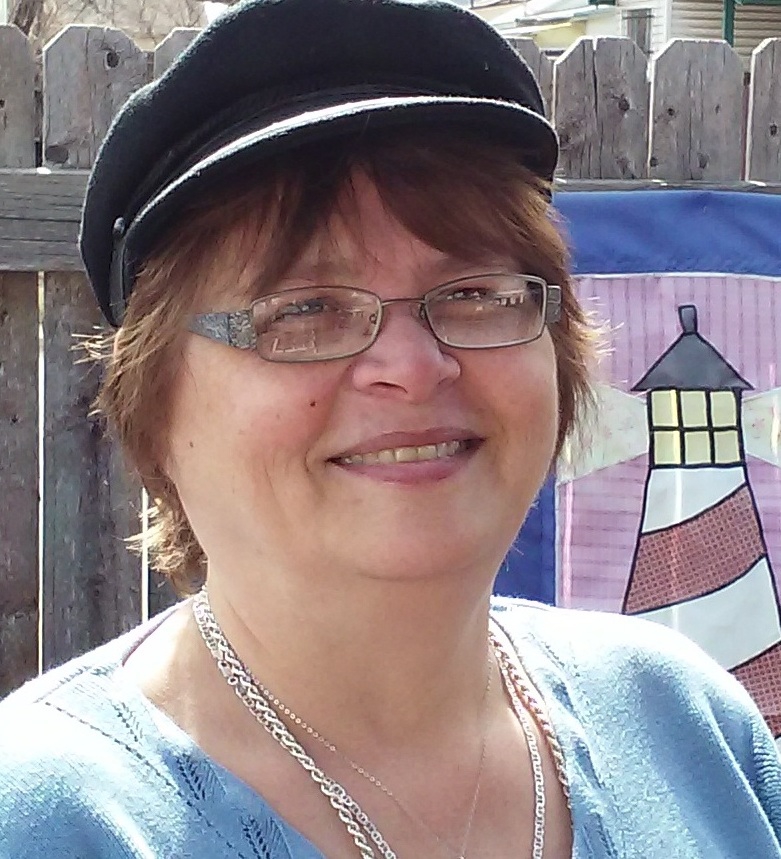 Leeann Betts writes contemporary suspense, while her real-life persona, Donna Schlachter, pens historical suspense. She has released eight titles in her cozy mystery series. In addition, Leeann has written a devotional for accountants, bookkeepers, and financial folk, Counting the Days, and with her real-life persona, Donna Schlachter, has published two books on writing, Nuggets of Writing Gold and More Nuggets of Writing Gold, a compilation of essays, articles, and exercises on the craft, as well as a contemporary suspense, In Search of Christmas Past. She publishes a free quarterly newsletter that includes a book review and articles on writing and books of interest to readers and writers. You can subscribe at www.LeeannBetts.com or follow Leeann at www.AllBettsAreOff.wordpress.com All books are available on Amazon.com in digital and print, and at Smashwords.com in digital format.
Connect with Leann online:
Website Receive a free ebook just for signing up for our quarterly newsletter.
Books: Amazon and Smashwords
SUBSCRIBE TO PATTI'S BLOGS HERE