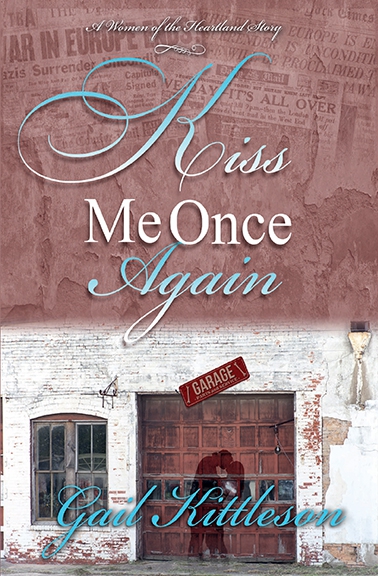 FEATURED BOOK: Kiss Me Once Again
AUTHOR: Gail Kittleson
PUBLISHER: WordCrafts Press
GENRE: Historical Romance (novella)
SERIES OR STAND ALONE: Stand Alone but a Women of the Heartland story
TARGET AGE: adult women
IT IS MY PLEASURE TO WELCOME AUTHOR GAIL KTTLESON TO THE OVER 50 WRITER. GAIL TALKS ABOUT THE CHALLENGES HER HEROINE FACES IN HER WWII HISTORICAL ROMANCE NOVELLA.
GAIL IS OFFERING A GIVEAWAY! SIMPLY LEAVE A COMMENT BELOW TO ENTER THE DRAWING FOR AN EBOOK COPY OF KISS ME ONCE AGAIN.
FACING LIFE'S CHALLENGES
by
Gail Kittleson
Being an over-fifty writer would be easier if I had a better understanding of technology. So many contradictions...sometimes, they seem to reflect life in general.
But time-travel into World War II transforms my trivial conundrums into so much sawdust. The resilience of this era astounds me... make-do women challenge my socks off. They had real dilemmas to handle.
For example, what if your brother never returns from the war, which leaves you stuck in your father's small-town Iowa garage? Yes, wearing work overalls and holding a greasy wrench in your hand?
Each day after work, you return to housework, gardening, and a meal to make for your father, since your mother passed on a few years ago. Her duties became yours, and your dad has grown used to this new normal.
Besides that, his health is starting to fail. And then you hear that a typhoon has hit your brother's ship—he's that little fellow you have felt responsible for since your mother died. Missing in action—those three words pack a world of angst.
Puzzles like these faced many World War II women, but somehow, they waded through their doubts and fears, still doing what needed to be done. Like Glenora Carson, the heroine in my latest release, many of them sacrificed their own dreams and aspirations for the cause.
Glenora must deal with everything I've described, plus the loss of her beau on December 7, 1941. When Joe died in the U.S.S. Arizona, she set aside her hopes of marriage and a family of her own.
Though an Old Maid's path looms before her, could the future be brighter than she believes? Can she learn to think outside the box constructed around her by the war?
This release marks my first historical romance novella, and has deepened my appreciation for World War II women, if that were possible. I'd like to claim more of their make-do attitudes with the mini-dilemmas that present themselves along the way.
Back Cover blurb for Kiss Me Once Again:
No one ever accused Glenora Carson of being a breathtaking beauty. Her talk, gangly figure and angular face are more solid midwestern stock than Hollywood glamour. But Joe liked her. He even told her, "You're the one for me." He gave her a locket with his picture inside, to remind her of him while he was away, serving his country on the U.S.S. Arizona.After December 7, 1941, Glenora shelves her dreams of attending college on the scholarship she was offered by Iowa State University, locks her heart away, and focuses on holding down the home front by helping out the family business – Carson's Garage. The grease-stained overalls didn't do much to compliment her female figure, but they cover her female heart well enough. That is, until Hank Anderson, a wounded warrior back from battle, walks into the garage and into Glenora's life. Is an old maid's future Glenora's fate, or will Cupid throw a wrench in her plans?
Buy links for Kiss Me Once Again
DON'T FORGET TO LEAVE A COMMENT TO BE PLACED IN THE DRAWING TO WIN AN EBOOK COPY OF KISS ME ONCE AGAIN BETWEEN NOW AND SATURDAY, DECEMBER 15TH AT MIDNIGHT MST.
BY LEAVING A COMMENT, YOU GRANT PERMISSION FOR YOUR EMAIL TO BE REVEALED TO THE AUTHOR IF YOU ARE THE WINNER TO FACILITATE RECEIPT OF YOUR BOOK.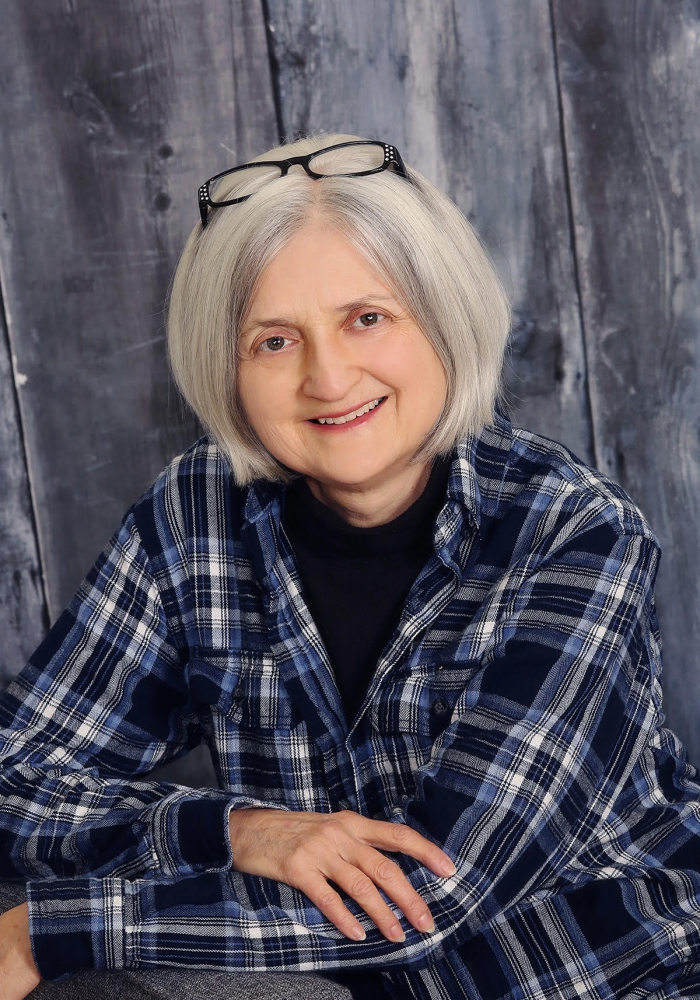 An Iowa farmer's daughter, Gail Kittleson has instructed college writing courses and ESL. Her four published novels and a novella celebrate American women's contributions to World War II. Her memoir highlights the power of friendship and encourages processing the past in order to fully embrace the present.
When Gail's not steeped in World War II research, drafting scenes, or editing, she facilitates writing workshops and retreats in Iowa and Arizona, where winters find her enjoying the incredibly gorgeous Mogollon Rim Ponderosa forest. Favorites: grandchildren, exploring WWII sites with her husband, walking, reading, meeting new people, and hearing from readers who fall in love with her characters.
Connect with Gail online:
Twitter @GailGkittleson