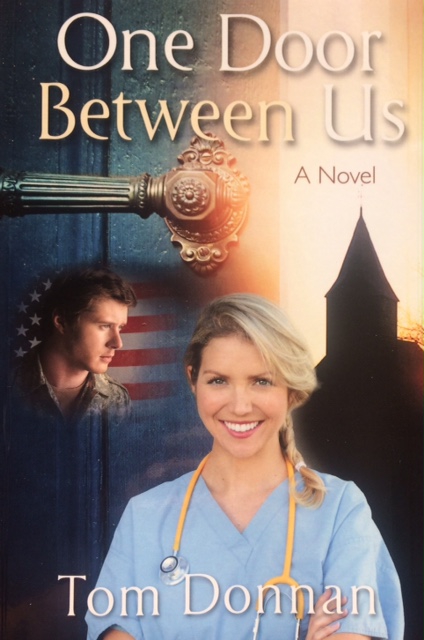 FEATURED BOOK: One Door Between Us
AUTHOR: Tom Donnan
PUBLISHER: Gazelle Press
GENRE: Romance
SERIES OR STAND ALONE: First book in a series
TARGET AGE: 18 and older
IT IS MY PLEASURE TO WELCOME AUTHOR TOM DONNAN TO THE OVER 50 WRITER. TOM SHARES THE STORY BEHIND THE STORY OF HIS FIRST NOVEL IN A PROPOSED SERIES.
TOM IS OFFERING A GIVEAWAY! SIMPLY LEAVE A COMMENT BELOW TO ENTER THE DRAWING FOR A PRINT COPY OFONE DOOR BETWEEN US TO BE AWARDED TO THREE PEOPLE WHO COMMENT ON THIS POST.
ONE DOOR BETWEEN US
Behind the Scenes Story
by
Tom Donnan
Expectations and assumptions flew out the door as I sat down and had coffee with three lady pastors. I had come to Oklahoma City to minister with Pastor Phillip Corbett. He has a revival/healing ministry and the ladies were our hosting pastors. In the course of friendly chit chat I heard tidbits of God's supernatural activities in their lives, families and ministries. As I sat with very strong coffee, I asked questions and they responded with over the top God stories. I loved it! I had just finished my test fiction booklet based on a true story and now, sitting with me were the subjects of my next book.
I had in mind a single book, telling their stories, intertwining how Phil and I came into their lives and what God actions happened as a result. I know in our culture, people are looking for a manifest God who still does miracles. I began in July of 2017 focusing on the senior pastor. We had friendly phone interviews and soon a problem developed. She is a very humble person. That meant I had to pull information out of her. The flow in the creation of the new book was: phone interview, write three chapters, send it for review, edit content as requested and then repeat.
In January 2018, I was in extreme panic mode! I was at the fifty-thousand-word mark and nowhere near finished. The story was so good, wonderfully filled with God's blessings, I was not close to being done with her story, let alone the others. Production costs would be beyond what I hoped to pay. Pacing in my townhome, talking with God with all my concerns, I remembered.
Each year I like to go on a personal pilgrimage to Moravian Falls, NC. There is a hidden place called Pray Mountain. A group of Moravians had traveled to the new world, bought this piece of property and deeded it to Jesus Christ. Then, each day they prayed on the mountain. To this day, it is an angelic hotspot. I have met fifteen people over the years who have encountered angels there. One day, while spending time on the mountain, a young Korean woman arrived. We talked and I was told she was the interpreter for a group of Korean Pastors who traveled halfway around the world to be on location for a conference. As we were leaving, moving towards our cars, she stopped, looked at me with a blank expression and said: "You are going to write a series of books." It was May 2017. My panic subsided as trust built up in my heart. Putting the pieces together, I saw that God already knew I was going to panic and sent me a message seven months before I needed it. One Door Between Us is a Love Story and inspirational journey. The main character is; "Arielle." She will open one door to love and another to God's destiny in her calling.
Book blurb for One Door Between Us
It was the third time in one week; someone was knocking on the front door. They were polite and invited them in not knowing their lives would never be the same. They enjoyed a good life. However, this family's life is about to get better as heaven invades. Looming in the near future is a traumatic event they would never recover from, except God changed the course of their destinies. Ignorant to the ways of God, we watch as they grow in their spiritual life, from new born babes to strong mature Christians. The world around them saw God in motion as the readers get a look behind the spiritual veil into the activities surrounding them.
Arielle is an inquisitive girl who always wants to discover the clues that leads her to the truth. Her thirst for knowledge is a life long journey and she achieves her lofty goals. The supernatural activities of God became a common occurrence; it was normal for her to experience it. She witnessed the manifest presence of God and her love for Him is on display. Paramount will be her decision to open two doors into her life. One will be to a deep romantic, fulfilling love and the other, she will answer God's call upon her life.
Excerpt from One Door Between Us
Right on time, three sharp knocks sounded on the door. Lance was standing in the hallway. Taking on last, quick look in the mirror, she reached for the doorknob. Two lives were separated only by one wooden door.
She was ready to say her first words, and they were poised on the tip of her tongue. Ari had planned to play it cool until she saw which way the evening would go. Turning the doorknob and swinging the door open wide, she saw lance for the first time. All her preparations flew out the window! Just when she thought she had it all planned out and would be in control, the sight of him took her breath away.
DON'T FORGET TO LEAVE A COMMENT TO BE PLACED IN THE DRAWING TO WIN A COPY OF ONE DOOR BETWEEN US BETWEEN NOW AND SATURDAY, JANUARY 19TH AT MIDNIGHT MST (US RESIDENTS ONLY ELIGIBLE).THREE COPIES TO BE AWARDED!!
BY LEAVING A COMMENT, YOU GRANT PERMISSION FOR YOUR EMAIL TO BE REVEALED TO THE AUTHOR IF YOU ARE THE WINNER TO FACILITATE RECEIPT OF YOUR BOOK.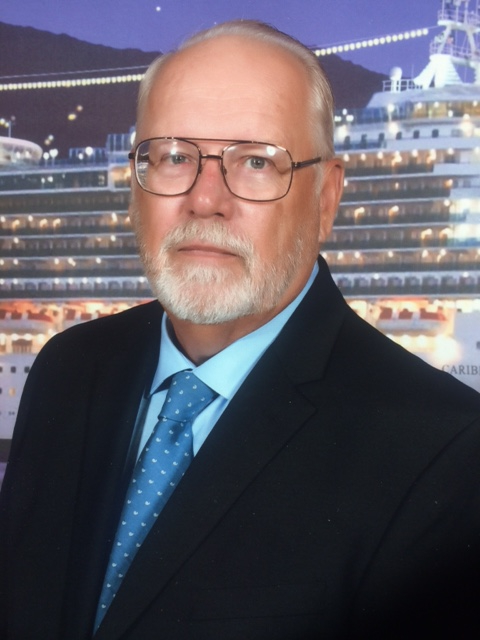 Tom Donnan started writing books in 2011. He has now written five books. He is retired from a career as an elevator mechanic. He is seeking to be in ministry full time. Tom has three children and five grandchildren. His goal is to help bring people into a relationship with God and experience Him. He travels and enjoys meeting people and experiencing new places.
You can find Tom's Books
Facebook Healing the Nation Ministry page