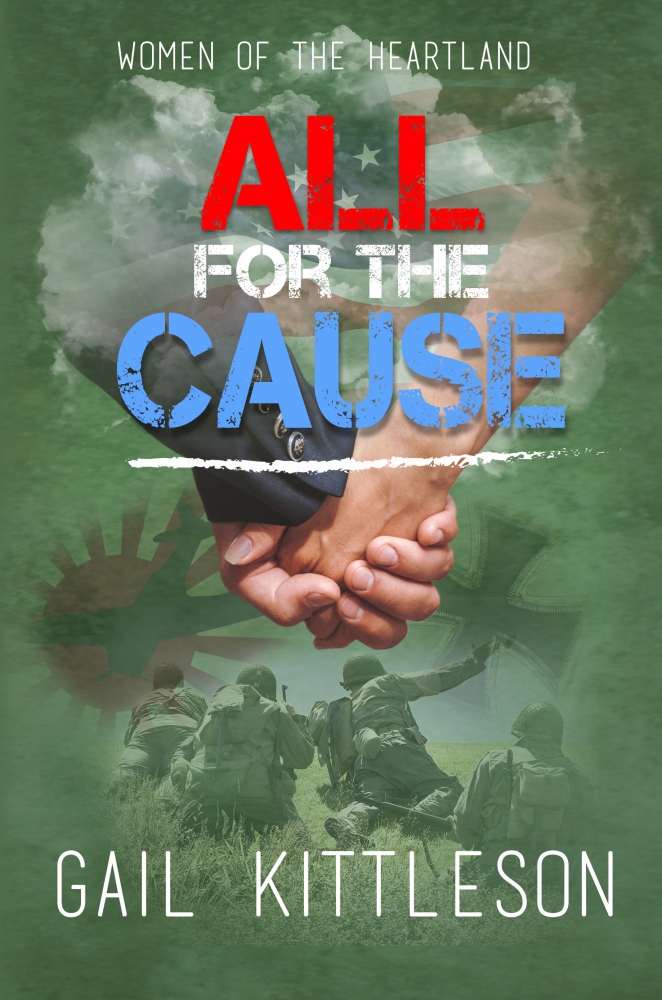 FEATURED BOOK: All for the Cause
AUTHOR: Gail Kittleson
PUBLISHER: WordCrafts Press
GENRE: historical fiction
SERIES OR STAND ALONE: stand alone
TARGET AGE: adult
IT IS MY PLEASURE TO WELCOME AUTHOR GAIL KITTLESON BACK TO THE OVER 50 WRITER. GAIL SHARES SOME CORE QUALITIES OF THE "GREATEST GENERATION" AND TELLS US ABOUT HER NEWEST WWII NOVEL.
GAIL IS OFFERING A GIVEAWAY! SIMPLY LEAVE A COMMENT BELOW TO ENTER THE DRAWING FOR AN EBOOK COPY OF ALL FOR THE CAUSE.
ALL FOR THE CAUSE
by
Gail Kittleson
What made the "Greatest Generation" so great? We find the answer in our forebears' actions and attitudes. We could sort the information in various ways, but today I choose trustworthiness and loyalty.
These two characteristics share several elements, but the difference lies in the perspective. Loyalty means faithfulness or devotion to someone or something. Trust means to rely on the strength, goodness or integrity of a person or thing.
Trustworthiness, then, qualifies a person as reliable, and underscores our belief that they will do what they set out to do. George MacDonald points out the significance of this quality in a human being:
To be trustworthy is a greater compliment than being loved.
- George MacDonald
The Greatest Generation put devotion to duty above personal concerns—that's what facilitated their feats both in battle and on the home front. This attitude nurtured what we call courage. In World War II history, we find courage at every turn.
Our nation entrusted its future—and the world's—to these men and women, and they performed above and beyond the call of duty. I've interviewed some of these folks, and their humble attitudes always disarm me. They did "what they could," they state. They did what anyone would do.
The hero and heroine of my latest release, All For The Cause, made decisions based on the nation's need. Stan joined the Wisconsin National Guard before anyone had heard of Pearl Harbor. When President Roosevelt called for more than 35,000 troops to enter training, Stan responded.
"Might as well go now," he told his mother, who received the news with anything but pleasure. But Stan focused on the call to duty, and when the Japanese bombed Pearl Harbor, he was supporting American troops already in the Philippines.
While the nation reeled at the news from Hawaii, the enemy also rained destruction on the Philippines, and Stan became one of the men surrendered by General Wainwright when Bataan fell on April 9, 1942. The majority of these soldiers ended up in prison camps, but Stan joined an officer who fled to the high country to join guerilla forces.
This decision set his direction for the rest of the war. After he was wounded, evacuated, and recovered, he met our heroine, Twila Fae Bruner, who also answered her call to the Algona, Iowa POW camp, where captured Nazi officers were held.
This makes up the setting of All For The Cause—a hastily built camp in the middle of Iowa cornfields, complete with a hospital.
What excitement could happen here? And how will Stan deal with the voices that call him back to his buddies on Bataan? Can his desire be a part of their liberation possibly be fulfilled—will he return to the jungle teeming with vicious enemy patrols?
Ahh…you'll see!
Purchase information for All for the Cause:
Note: ebooks available from all retailers. paperback available now from Amazon, available for pre-order from BN.com. Hardback available for pre-order at all retailers.
DON'T FORGET TO LEAVE A COMMENT TO BE PLACED IN THE DRAWING TO WIN AN EBOOK COPY OF ALL FOR THE CAUSE BETWEEN NOW AND SATURDAY, APRIL 20TH AT MIDNIGHT MDT.
BY LEAVING A COMMENT, YOU GRANT PERMISSION FOR YOUR EMAIL TO BE REVEALED TO THE AUTHOR IF YOU ARE THE WINNER TO FACILITATE RECEIPT OF YOUR BOOK.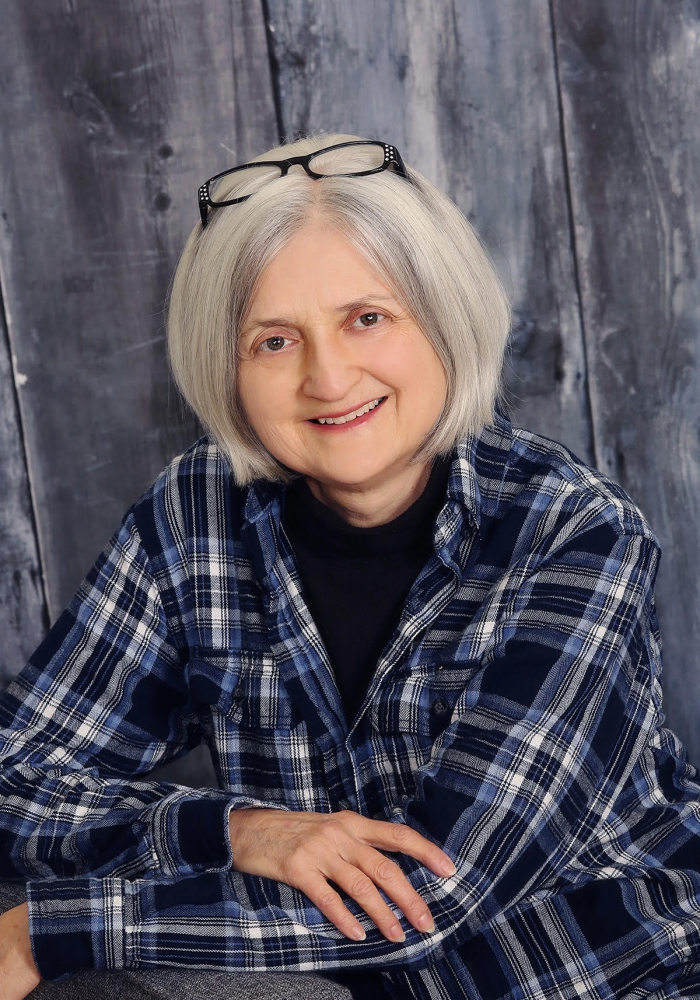 When Gail KIttleson is not steeped in World War II research, drafting scenes, or deep in an edit, she facilitates writing workshops, classes and retreats both in Iowa and Arizona, where winters find her enjoying the incredibly gorgeous Ponderosa forest under the Mogollon Rim. The rest of the year, she and her husband of forty years enjoy grandchildren gardening, and visiting WWII sites. Favorites: walking, reading, meeting new people, and hearing from readers who fall in love with her characters. Connect with Gail:
SUBSCRIBE TO PATTI'S BLOGS HERE