FEATURED BOOK: Until Then
AUTHOR: Gail Kittleson
PUBLISHER: WordCrafts Press
GENRE: Historical (WWII)
SERIES OR STAND ALONE: stand alone
TARGET AGE: adult women
IT IS MY PLEASURE TO WELCOME AUTHOR GAIL KITTLESON TO THE OVER 50 WRITER. GAIL HAS BEEN HERE BEFORE AND DROPS BY AGAIN TO SHARE ABOUT HER LATEST WWII NOVEL, UNTIL THEN.
GAIL IS OFFERING A GIVEAWAY! SIMPLY LEAVE A COMMENT BELOW TO ENTER THE DRAWING FOR AN EBOOK COPY OF UNTIL THEN.
LIVING COURAGEOUSLY…UNTIL THEN
by
Gail Kittleson
Madeline L'Engle wrote that when we create, we co-create with Spirit or our muse and also with the recipient. We weave seeds of our imagination into our artistic work, and hope they take root, flourish and touch or change our readers.
My D-Day release Until Then (after the World War II song), features a real WWII nurse/heroine. Dorothy Woebbeking grew up down the street from the Sullivan brothers in Waterloo, IA. Three of her own brothers enlisted in the Army/Marines, as well. I think Dorothy would claim this tea bag message I read the other day: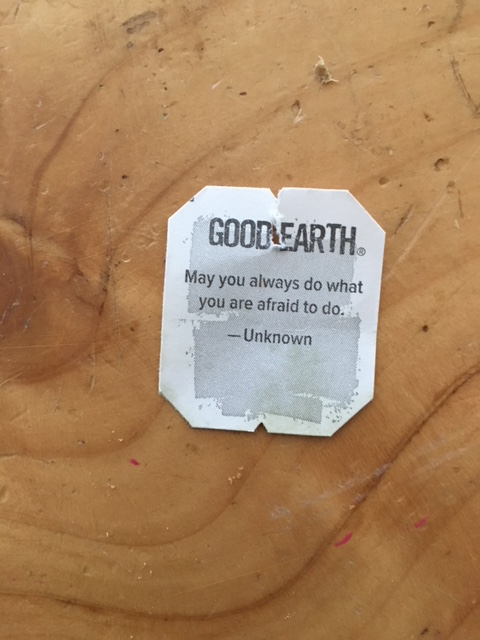 One of my challenges in writing Dorothy's story lay in my doubt that I could ever honor her enough. Here's a woman of my mother's generation who gave FIVE YEARS of her life—of her twenties—to traipsing across North Africa, Sicily, Italy, France, and Germany for the cause of freedom.
What a mouthful that is—and Dorothy's personality challenged me, too. Perhaps because she grew up with so many brothers, she never found a dare she didn't like. Oh, I'm sure she didn't take every dare, because she had a "good head on her shoulders," as they say. But I'm pretty sure she was tempted to.
She was one of those who live by my teabag quote. Of course, she knew fear—who wouldn't when your commander sent you into Sicily on the first invasion wave and enemy fire was targeting you…and you had no weapon? That was a BIG mistake which led to her commander's removal from the theater.
Afraid, yes, but whenever she had a chance to do something risky, Dorothy took her fear in hand and mastered it. For example, she took flying lessons in a C-47 on her leave time in North Africa. Throughout her long tour of duty, her spirit of adventure popped out over and over.
I could go on and on, but will summarize by saying I wish I had lived my whole life like Dorothy did. But to give credit to my increasing propensity to take risks, let me also say that I took the challenge to write Dorothy's story, and managed to juxtapose her saga with the worst civilian tragedy in Great Britain during the war.
THIS definitely presented a challenge, but these two stories gripped me at the same, wouldn't let me go. I'd never attempted such a feat. So I did what I do best.
I debated, analyzed, researched, asked for an expert opinion, considered that advice, and then plunged in. Oh, my—at times, my doubts resurfaced, but courage prevailed. My favorite definition for courage is "doing what you're afraid to do."
Maybe decades of fighting down my fears brought me to this place where I could persevere despite the anxiety that I might be making a huge mistake. Well, now I can proclaim that this was no error on my part. The process was creativity unleashed… working with the material I'd researched and my reader to create.
With all my heart, I hope you embrace both stories and enjoy the delicate threads that tie them together.
Blurb for Until Then:
March 3, 1943
Bethnal Green, London's East End
Shortly after a quarter past eight, a siren split the air. Marian Williams lifted her sleeping daughter from her bed and darted down the stairs. Her mother and father-in-law, off on air warden duty, had left the front door unlocked.
She hugged her youngest child close. The blackout made the going difficult, but her husband's instructions echoed in her brain: "Whatever you do, get down inside the station fast as you can."
She hoped for a spot near the canteen, with access to milk. Uneven light shone over the paved steps. Then she tripped. Her knee hit the concrete, then something bashed her left side. Someone cried out. Another blow scraped her arm on the landing floor. Where was her baby? She attempted to get up, but an even heavier weight slammed her face down. A crushing burden descended, then all went black.
Riding in the backs of Army trucks across North Africa, throughout the Sicily campaign, up the boot of Italy, and northward through France into Germany, Dorothy Woebbeking served as a surgical nurse with the 11th Evacuation Hospital.
During World War II, US Army nurses worked and slept in tents through horrific weather, endured enemy fire, and even the disdain of their own superior officers, who believed women had no place in war. But Dorothy and her comrades persevered, and their skills and upbeat attitude made a huge difference in the lives of thousands of wounded soldiers.
Dorothy and Marian's stories converge on a simple, hand stitched handkerchief.
DON'T FORGET TO LEAVE A COMMENT TO BE PLACED IN THE DRAWING TO WIN AN EBOOK COPY OF UNTIL THEN BETWEEN NOW AND (SATURDAY, JUNE 15TH AT MIDNIGHT MDT.
BY LEAVING A COMMENT, YOU GRANT PERMISSION FOR YOUR EMAIL TO BE REVEALED TO THE AUTHOR IF YOU ARE THE WINNER TO FACILITATE RECEIPT OF YOUR BOOK.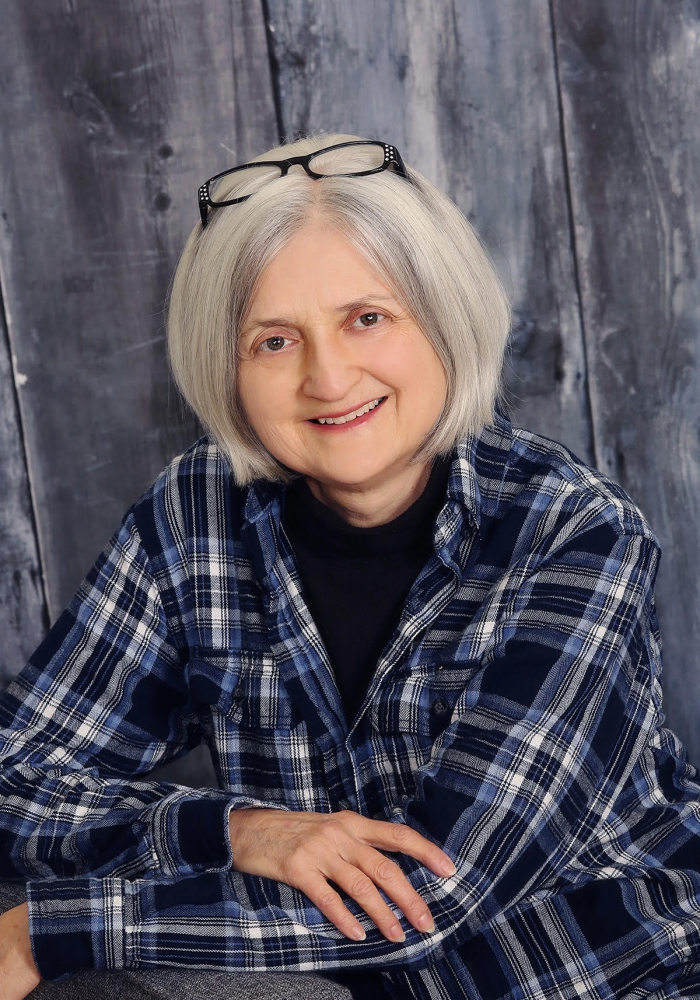 When Gail KIttleson is not steeped in World War II research, drafting scenes, or deep in an edit, she facilitates writing workshops, classes and retreats both in Iowa and Arizona, where winters find her enjoying the incredibly gorgeous Ponderosa forest under the Mogollon Rim. The rest of the year, she and her husband of forty years enjoy grandchildren gardening, and visiting WWII sites. Favorites: walking, reading, meeting new people, and hearing from readers who fall in love with her characters. Connect with Gail:
Twitter @GailGkittleson