Photo found on Pixabay
I WAS BLESSED TO PRESENT A DEVOTIONAL AT MY ACFW COLORADO SPRINGS CHAPTER MEETING. I THOUGHT I WOULD SHARE IT HERE.
At the close of the twentieth century, an author by the name of Bruce Wilkinson released a book entitled The Prayer of Jabez. Many of you may remember it. The book was based on a rather incongruous verse of scripture tucked into 1 Chronicles 4:10. Right in the middle of several paragraphs of genealogy with many names that most of us have difficultly pronouncing, one finds a prayer
Jabez called out to the God of Israel, "If only you would greatly bless me and
expand my territory!
May your hand be with me! Keep me from harm so I might not endure pain!"
God answered his prayer.
.
This prayer can easily endear itself to the heart of every writer, for it is our dream to see our sphere of influence enlarged. We labor long before others arise in the morning and far into the night after our family has retired to craft the right words into smooth and meaningful sentences and paragraphs that will build a story worthy of the attention of our readers. We envision rising sales and rave reviews, maybe even radio and television interviews that will skyrocket our names into world recognition.
Yet, in our desire to expand our territory, we need to consider our motive behind such a request of the God who gave us the talent in the first place. We can become so obsessed with impacting the world that we tend to forget the individuals in our lives. Perhaps it is not the bestseller that finds its way into the hands of thousands that fulfills God's calling for you, but the thoughtfully scribed thank you note expressing gratitude for a simple kindness that brings about a significant change in the life of the recipient. Maybe you are the one God is counting on to craft the words in a card of sympathy that will ease the burden of a grieving neighbor, or provide a glimmer of hope to a senior in an assisted living facility or nursing home who in his helplessness has fallen into the deep well of despair.
Jabez was named such because his mother bore him in pain. God prepares us for the writing life through our pain. Every one of us has been touched by one of the following: divorce, deceit, depression, discontent, disappointment, disease, death of a loved one, special friend, or co-worker. As Christians, we've learned to overcome our pain through our reliance on Jesus and His steadfast strength. Our calling is to write about our own battles in such a way that we lead readers through their own arduous journey of trials, torment, and trouble.
Jabez prayed with an attitude of humility, a prayer that petitioned for God's presence and protection in his life. We, too, must seek God's divine direction as we strive to acquire an ever-expanding audience.
When and if God answers our prayer to expand our territory, we are to accept his graciousness with gratitude, humility, and a dedication to prove ourselves worthy of the challenge. If we fail to follow through and keep our promise to our expanding population of readers, we dishonor God's response to our request. If we fulfill the promise with quantity at the expense of quality, we squelch the sincerity of our servanthood to the Father. If we claim full credit for our creative endeavors without giving the glory to Our King, we minimize His majesty.
None of these are characteristics we want to manifest as Christian writers. We are on a mission to magnify His message, whether as multi-published novelists or contributors of an article for our monthly church newsletter. Look around you at your family, friends, and those in your community in need and seek ways to reach the distraught, the downtrodden, the disillusioned with the message of Jesus Christ. Seek God's counsel to discover where and how He desires you to use your writing talent for His kingdom.
God inspired Bruce Wilkinson to write a book less then one hundred pages in length based on less than fifty words of scripture that sold nine million copies in two years. Since then, the original concept of his book generated other works including a devotional, a journal, and a Bible study. God has packed literally thousands of nuggets demonstrating His love for humanity into the sixty-six books of His Holy Word. Find the gem in that treasure trove of ideas that generates your next book, article, or personal note and develop it to bring healing to the hurting, the hopeless, the heartbroken.
Focus on the Father, pray persistently, and face your fears with faith in the knowledge He will expand your territory to the readers whose hearts are hungry for your message.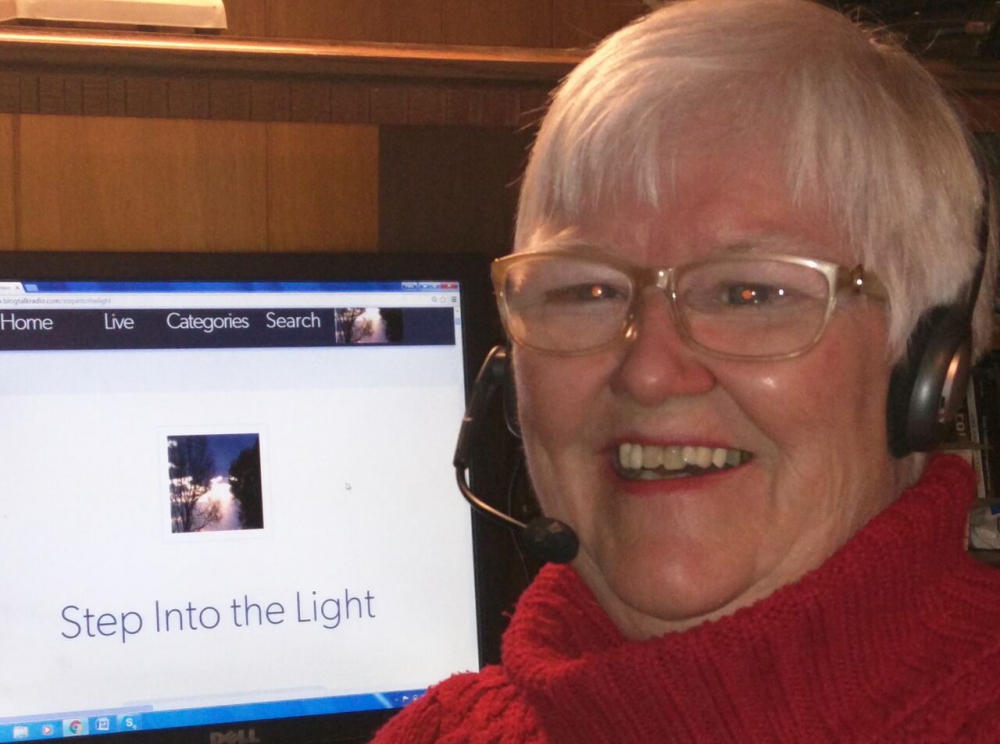 Patti Shene Gonzales is published in two anthologies and local publications and has three western novels in progress. When not writing or reading, she is spending time with friends or attending her only granddaughter's sports activities. Patti lives in Colorado with her devoted feline companion, Duncan.
SUBSCRIBE TO PATTI'S BLOGS HERE.