I AM SO EXCITED TO WELCOME MY GOOD FRIEND AND CRITIQUE PARTNER AMRE CORTADINO TO THE OVER 50 WRITER! AMRE SHARES AN ANALOGY BETWEEN THE ARRIVAL OF A NEW FAMILY MEMBER AND THE BIRTH OF OUR SAVIOR.
PREPARING FOR A MIRACLE
by
Amre Cortadino
A month ago, as we prepared for the arrival of our third grandchild, I glimpsed a comparison to the birth of our Savior. I'd been to several grocery stores, cooked like a madwoman to stock our daughter's freezer, and laundered and packed enough clothes for our weeklong visit with our daughter, son-in-law, newborn, and two oldest grandchildren.
After a week of preparations, we made a quick stop at our favorite coffee fueling station, then headed off for a six-hour drive to the hospital. I slouched in the passenger seat, happy to finally take a load off my feet, excited to meet our newest family member. With my husband in the driver's seat, we let the car do the work of getting us there.
Yet Mary and Joseph traveled approximately sixty-five miles from Nazareth to Bethlehem, a donkey ride that took a minimum of four days. They probably had meager provisions, and the hospital and staff were nowhere to be found. In fact, their situation was more desperate than that. Every room had been taken. No concierge greeted them or offered to make alternate plans, and no home-cooked meal was served that night.
Our third grandchild was a planned C-section. By all accounts, Mary was a young, unmarried teen. With an unplanned pregnancy.
In a state-of-the art surgical suite with trained medical staff, our little granddaughter entered the world. Because no one else was around, quite possibly Joseph had to help birth Mary's baby boy. In an outdoor lean-to meant for animals.
Though our granddaughter wasn't a surprise, her name hadn't been decided until after her birth. An angel told Mary she would have a child and His name would be Jesus, Savior of the World.
The visitors that came to see our daughter had anticipated the birth of her baby girl. They did not resemble poor, curious shepherds who visited because of the angels' birth announcement.
Though stars shown in the heavens when our granddaughter was born, none led Magi to her cradle. But royalty came and bowed before the Christ child.
Before her birth, we prayed for our newest grandchild and, along with her parents, siblings, and countless family and friends, will lead her to the cross where Jesus gave His life for her, for each of us.
This Christmas, we sing the familiar carols, hear the host of angels heralding the arrival of God's greatest gift to us. And, like the shepherds, rejoice in the proclamation of Good News. Peace on Earth, Good Will To Men.
Merry Christmas.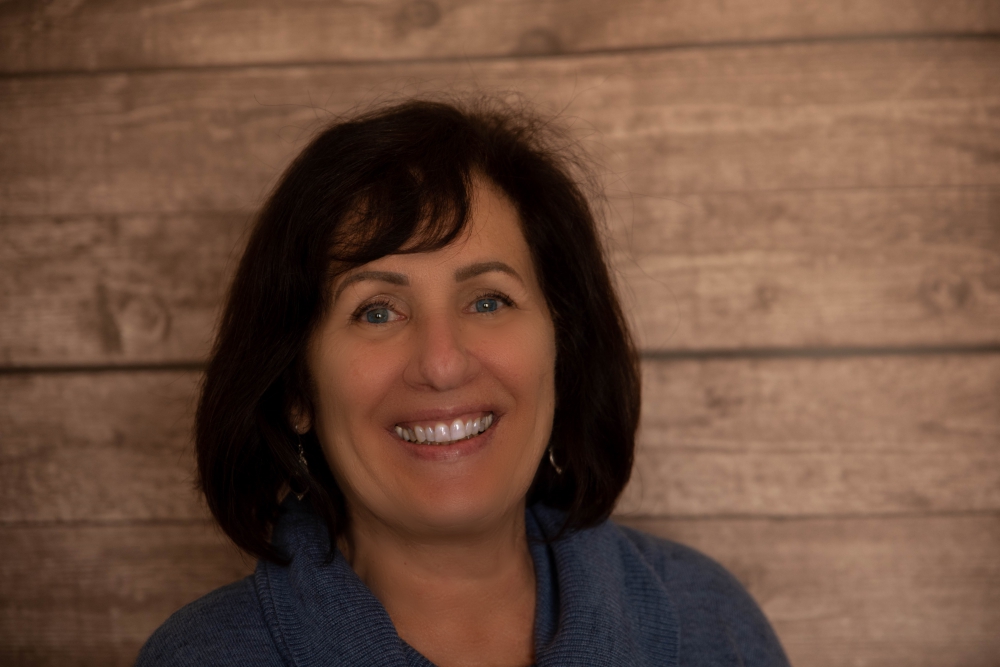 Amre Cortadino is a follower of Jesus Christ, has been married for 39 years, and enjoys four wonderful children, three outlaws, and three precious grandchildren. She worked in the medical field for over 30 years. After completing her B.S.H.S., she became a health educator and received international credentials in childbirth education (I.C.E.A.) and lactation consulting (I.B.C.L.C.). She serves as a women's Bible study leader, participates in a local book club and writers groups, and enjoys chatting with her Facebook, Twitter, Instagram and Website friends.
Learn more about Amre at MerryHeartInk.com.