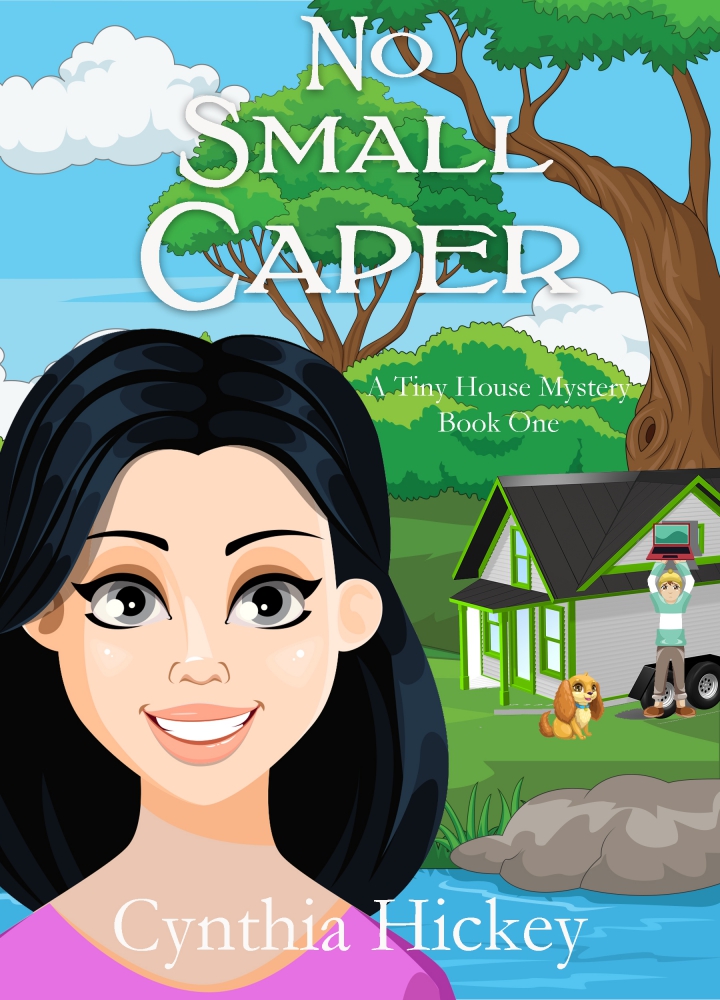 FEATURED BOOK: No Small Caper
AUTHOR: Cynthia Hickey
PUBLISHER: Winged Publications
GENRE: cozy mystery
SERIES OR STAND ALONE: Book 1 of The Tiny House Mysteries
TARGET AGE: 18+ (clean enough for any age)
CYNTHIA HICKEY HAD A PLAN IN MIND, BUT THINGS TURNED OUT QUITE DIFFERENT. CYNTHIA SHARES HOW GOD SOMETIMES CHANGES OUR DREAMS FOR THE BETTER.
CYNTHIA IS OFFERING A GIVEAWAY! SIMPLY LEAVE A COMMENT BELOW TO ENTER THE DRAWING FOR A KINDLE EBOOK COPY OF NO SMALL CAPER.
DREAMS CHANGE
by
Cynthia Hickey
I've been making up stories since I was little. Almost since the time I learned to read at the age of five. Interestingly enough, I wanted to be a teacher. Being an author didn't occur to me in any shape or form, although I always wrote my stories down, filling notebooks with stories and poems. I even started my first full length book in Junior High, which I've long since lost. No, I was pretty emphatic about being a teacher.
Funny how God often has other plans. I didn't go to college (kind of need to in order to be a teacher). I got married right out of high school when my boyfriend joined the Air Force. It wasn't until my second marriage and almost twenty years later that I became a teacher of sorts. First, girl scouts, then Sunday school for ten years, then foster care for nine more years, then I worked in an elementary school as a detention monitor, and now I teach workshops on writing. Maybe not a teacher in the normal sense, but still a teacher all the same.
And, I kept writing my stories down. While working at the elementary school, I had opportunities to write while supervising students. As time went by, I wrote more and dealt less with children. My dream was changing.
Or…was teaching ever what I was meant to do in the first place? Perhaps teaching truly was only a child's dream. The trials of my life have led me to this point. Had even one thing changed, I might not be making a living doing what I love…a job that enables me to hang at conferences with like-minded peeps, stay at home with hair undone and no makeup, wearing comfy clothes. I can set my own hours, even write while traveling.
Yes, I'm convinced I'm right where I was meant to be and it took me until almost the age of fifty to get there. Oh, I still deal with young people. Not only do I have ten grandchildren, but I often speak at high schools on the art of writing. Maybe first dreams never really go away but simply evolve as God grows a person.
My word to you fellow writers is this…write and keep writing until God reveals the path He has set for you. Once I took the step to write full-time, my agent handed over to me a small line he had started in order to put up his authors' backlist. My husband and I took that line, named it Winged Publications, and turned it into a small publishing press. Ten authors became a hundred and we're still growing.
Thank God for changing dreams.
Blurb for No Small Caper
A rash of burglaries?
What kind of job had she been hired to do?
CJ Turley is excited to begin her new life as overseer of Heavenly Acres, a tiny house community in the Ozark mountains. As she's handed the keys to her new house, by a woman who seems far too eager to leave the job to someone else, CJ is told the community is experiencing a rash of burglaries and she should visit the nearby Park Ranger for help.
Can CJ and her new friends stop a thieving murderer before they lose something far more precious than jewels? Their lives!
From first day, to spending time with handsome ranger Eric Drake, to a cast of quirky characters who are all suspect in CJ's mind, you're bound for a fun, hilarious romp in this first book of a new small-town cozy mystery series by this best-selling and award-winning author.
"No one does a final suspense scene like Cynthia Hickey!" - Stewart Writing Services
DON'T FORGET TO LEAVE A COMMENT TO BE PLACED IN THE DRAWING TO WIN A KINDLE EBOOK COPY OF NO SMALL CAPER BETWEEN NOW AND SATURDAY), JANUARY 11TH AT MIDNIGHT MST.
BY LEAVING A COMMENT, YOU GRANT PERMISSION FOR YOUR EMAIL TO BE REVEALED TO THE AUTHOR IF YOU ARE THE WINNER TO FACILITATE RECEIPT OF YOUR BOOK.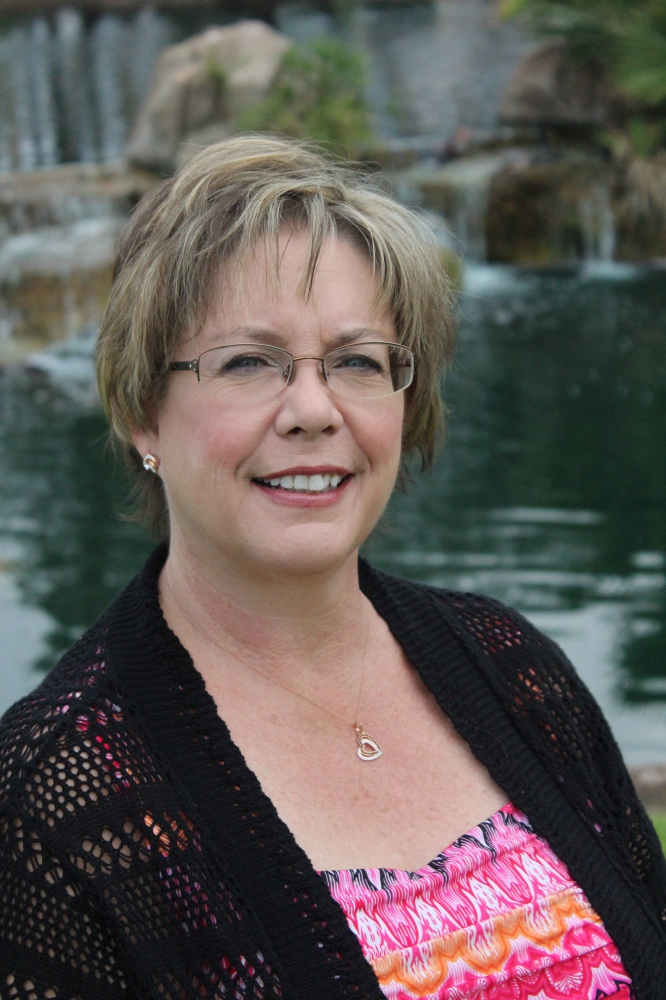 Multi-published and Amazon and ECPA Best-Selling author Cynthia Hickey has sold close to a million copies of her works since 2013. She has taught a Continuing Education class at the 2015 American Christian Fiction Writers conference, several small ACFW chapters and RWA chapters, and small writer retreats. She and her husband run the small press, Winged Publications, which includes some of the CBA's best well-known authors. She lives in Arizona and Arkansas, becoming a snowbird, with her husband and one dog. She has ten grandchildren who keep her busy and tell everyone they know that "Nana is a writer".
Connect with Cynthia:
Website Sign up for her newsletter and receive a free short story
SUBSCRIBE TO PATTI'S BLOGS HERE