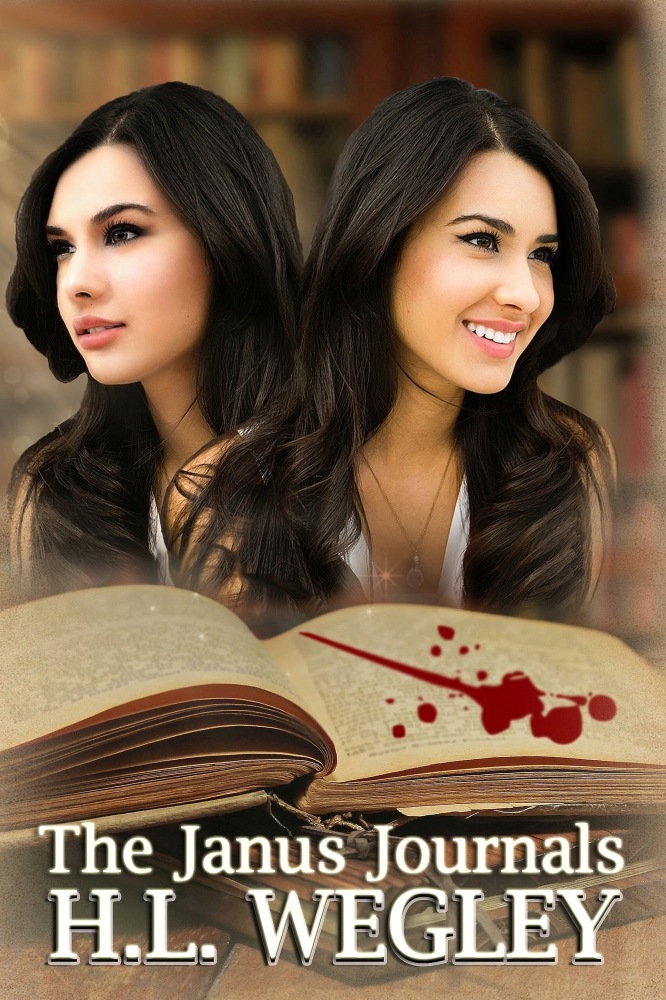 FEATURED BOOK: The Janus Journals
AUTHOR: H. L. Wegley
PUBLISHER: Trinity Press International
GENRE: Romantic Suspense
SERIES OR STAND ALONE: Stand alone
TARGET AGE: 18+
I AM PLEASED TO WELCOME AUTHOR H. L. WEGLEY TO THE OVER 50 WRITER. H. L. SHARES HOW A STRANGE ATTACK ON HIS BODY HELPED HIM FACE WHO IS IN CONTROL OF HIS WRITING CAREER.
H. L. IS OFFERING A GIVEAWAY! SIMPLY LEAVE A COMMENT BELOW TO ENTER THE DRAWING FOR WINNER'S CHOICE OF A PRINT OR EBOOK COPY OF THE JANUS JOURNALS.
HEAVENLY FATHER, I PRESUME
In the summer of 2018, I turned 72. I also decided my book sales weren't going to reach that magical critical mass where sales mushroom unless I published more books. So I approached my wife with a plan to write and publish three novels that summer in a five-month time span. She agreed, providing I didn't destroy all our summer plans.
It was a busy summer, but words flowed. From May to September I wrote and published those three novels and sales did take off. I had hit my stride. I was in control of my writing and figured I could write a book every thirty days if I put my mind to it.
As the summer of 2019 approached, I planned another ambitious summer but reduced the number of books to two novels in five months. It was going to be a snap, and book sales would skyrocket.
However, I didn't realize my thinking contained certain implicit assumptions: 1) that aging hadn't slowed me down, 2) that I could write on demand, anytime, as much as I needed, 3) I was the one in control of my writing, both the quality and quantity.
In June of 2019, some insidious malady captured my body. My doctor hadn't a clue how to treat me. I lost 20 pounds in two weeks, couldn't eat, couldn't sleep, could hardly breath, lost my voice and, in general, felt like I was dying.
When the problem began, I had just started a difficult novel, the first in a planned four-book series. I couldn't write a single word that summer, and I couldn't concentrate with the pain, discomfort, and the fatigue that brought thick-as-pea-soup- brain fog.
I changed doctors and got some help from a specialist. But I spent one of those miserable, sleepless nights searching the Internet and found many people who had my problem. And I found the diagnosis. I had LPR. The common term for it is Silent Reflux. The victim has no heartburn, can't feel the problem until it digests the lining of their airways, which it can do all the way from the bronchial area up through a person's nose and sinuses. This problem has ended the career of many professional singers by stealing their voices. Worst case, it can kill you.
That night I also found online a doctor who had LPR. She had diagnosed her disease, including what caused all the airway tissue damage, and she found a way to control the damage, thus controlling the disease. She wrote a book to make her research available to others suffering from this insidious condition.
I ordered her book immediately and read in it that I could go from death warmed over to life's worth living again in two weeks. All I had to do was follow an extremely restrictive diet. I didn't believe her. But the doctor had anticipated that reaction and said just trust her. Try it and it would work.
Could I actually be resurrected in two weeks? I tried it. Incredibly, it worked. I still struggle a bit with LPR and must adjust my diet if I get careless about what I eat. But I have my life back.
Well, I went back to work on my novel, but found I couldn't write for more than an hour without losing the ability to concentrate. Consequently, my writing rate slowed by about a factor of four. That problem is a little better now, but it's clear it isn't going away.
Eventually, I asked the philosophical question—what was really happening here and why? That led to a theological question. "Who is really in control of my writing?" And I was forced to acknowledge that I am sovereign over nothing, certainly not my writing. God is sovereign over everything, including every aspect of my writing.
It is the Lord who gave me the ability to write. He gives and He takes away. And like Proverbs says, I make plans, but He directs my steps.
As we age, the truths about His sovereignty become more evident with the physical decline we all experience. But, at any age, we need to acknowledge that it is the Lord who enables us to write. Therefore, we should not make assumptions about what we can do, nor should we make implicit presumptions about God. That is, we should not put Him to the test, not boast of what we will do, and not presume to understand the mind of our omniscient Creator.
God has a dim view of presumption. If you don't believe this, go to your favorite search engine and enter these search terms, "20 Bible verses about Presumption." If you're a presumer, those twenty verses just might terrify you.
Book Blurb for The Janus Journals:
Will probing the past, through her father's secret journals, save her future?
For recent college graduate, Alisa (Allie) Petrenko, the Cold War never ended, and events set in motion years ago have endangered this innocent young woman. When her father is murdered, he left her with a warning, an assassin on her trail, and his secret history contained in a set of journals. As Allie tries to elude the assassin and read the journals, she learns that the loving father who raised her was not the man he appeared to be, and the man she must now trust with her life is someone Allie must never trust with her heart.
At strong safety, Grady Jamison could defend against opponents in the red zone, but he couldn't stop the drunk driver who hit his car and killed his sister. Does Allie Petrenko's call for help mean Grady has been given a second chance, a chance to do things right? Once again, he's defending in the red zone. And he must not let the world-class assassin score, because the goal line marks the end of Allie Petrenko's life.
The Janus Journals, set in Virginia and near Lake Chelan in Washington State, is high-action romantic suspense at its best. The dual timeline will take you on an epic journey through the twilight years of the Cold War that reshaped one man's destiny while creating deadly tentacles, reaching into the present, threatening an innocent young woman.
DON'T FORGET TO LEAVE A COMMENT TO BE PLACED IN THE DRAWING TO WIN A PRINT OR EBOOK COPY OF THE JANUS JOURNALS BETWEEN NOW AND SATURDAY, FEBRUARY 8TH AT MIDNIGHT MST. (U.S. residents only eligible for print copy).
BY LEAVING A COMMENT, YOU GRANT PERMISSION FOR YOUR EMAIL TO BE REVEALED TO THE AUTHOR IF YOU ARE THE WINNER TO FACILITATE RECEIPT OF YOUR BOOK.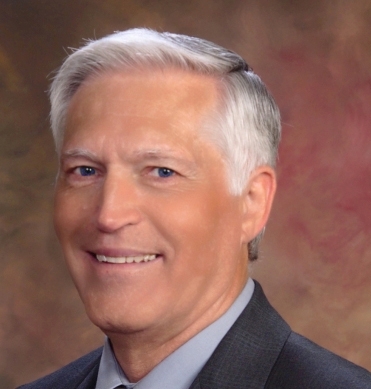 H. L. Wegley served as an Air Force Intelligence Analyst and a Weather Officer. In civilian life, he worked as a research scientist at a national lab, publishing in the scientific literature, then developed Boeing computing systems for twenty years before he and his wife retired near Seattle where they enjoy grandchildren, the rugged coast in the Olympic National Park, and where he crafts his stories. He is an award-winning author of inspirational thrillers and high-action, romantic-suspense novels. Connect with H. L. online:
SUBSCRIBE TO PATTI'S BLOGS HERE