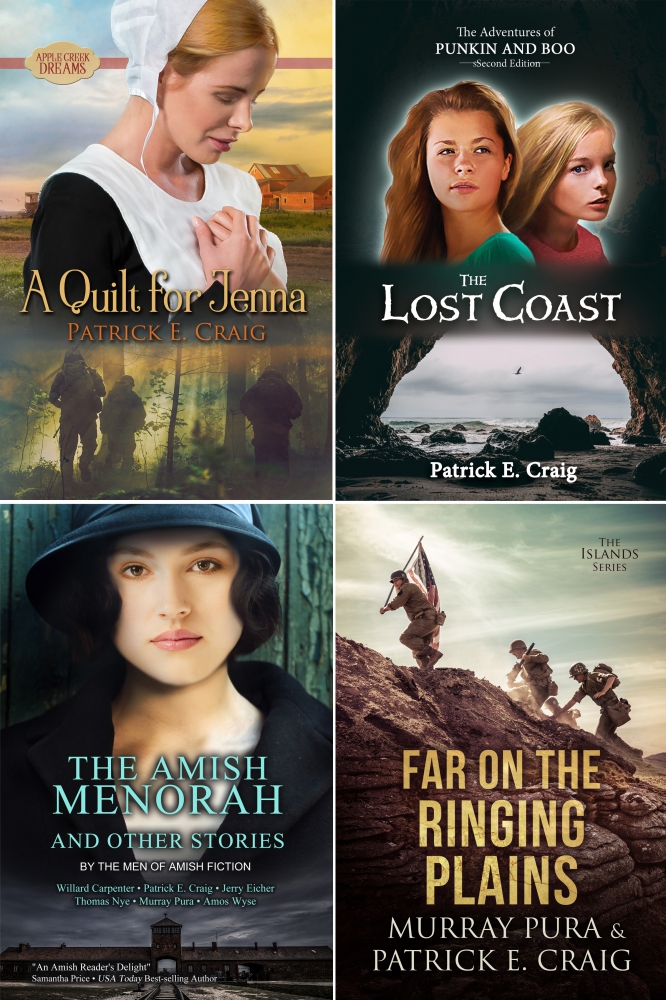 WRITING FOR THE "BRAND" OR WRITING FROM THE HEART?
IT IS MY PLEASURE TO WELCOME AUTHOR PATRICK E. CRAIG TO THE OVER 50 WRITER. PATRICK SHARES HIS THOUGHTS ON WRITING FOR THE BRAND – OR NOT.
There is a big argument raging on the discussion list at a major Christian Writing organization about whether to write books that diverge from what your reader base expects. That's called "Breaking Your Brand." Most of the authors who are responding say, "don't disappoint your readers" or "use a pen name" or "don't destroy the reader base you have built." I disagree.
As an author, I am most often recognized for my Amish books—six altogether and an anthology of Amish stories coming out in June. But writing Amish fiction was a detour for me. I only started writing in that genre because my friend and editor, Nick Harrison, asked for a one-sheet for an Amish quilting story and I sent him the idea for A Quilt For Jenna. Much to my surprise, Harvest House bought the book and two more after. So there I was in a genre I had no previous knowledge about (thank goodness for Google), on a journey that would take my writing in a whole new direction. I never intended to write Amish books—I wanted to write adventure stories and mysteries.
On the one hand, all of my Amish books "stretch the envelope." In A Quilt For Jenna, I have a protagonist who left the Amish church to fight in World War II and returned to the church with deep emotional problems. In The Amish Heiress I have a young girl who trades her faith and her virtue for a vast fortune, and in Jenny's Choice I have a character that becomes a wonderful writer. I wrote two historical Amish books, one about an Indian Princess who marries an Amish man in the Revolutionary War (The Amish Princess) and another about a Polish princess who runs away with her Anabaptist stable boy (The Mennonite Queen.) I even wrote a story about an Amish man in Germany in 1936 who hides a Jewish girl in his barn titled The Amish Menorah. (My agent said the title was… "provocative.") But here's the good news— these "outside the box" Amish books have sold very well and, months and years after their release, still stay in the top 100-500 in different "best-seller" categories on Amazon.
But, on the other hand, stretching the envelope was not enough for me. I have at least sixty story ideas in my "Book Ideas" folder that I want to write so I did a little asking around my reader base and discovered that my readers like my books, not because of the genre, but because they like my writing! Imagine that!
So I took on some "different" genre books and am doing rather well with them. I released a middle-grade mystery in November 2019, The Mystery of Ghost Dancer Ranch, and am about to release book two in that series, The Lost Coast. (Someone asked my publisher, Deb Ogle Haggerty, what the age group for the series was and she answered, "Middle grade, but I enjoyed the story and I'm 71.") The Mystery of Ghost Dancer Ranch went on Amazon at #1 in Children's Detective stories, my first #1.
I have collaborated on a World War II action book with Murray Pura, Far On The Ringing Plains, and we will release it in April. I have signed a contract for a medieval romance set in England during the Wars of the Roses, The Roses of Agincourt, and another contract for a thriller book, Scars on Heaven. And I am returning to the character of Jenny Hershberger to write The Porch Swing Mysteries series next year.
And that should be the goal of every writer. Do not be afraid to write ALL the stories on your heart. Do not be so afraid to break from your "Brand" that the real best-seller in your heart never gets written.
Question: Are you writing to become rich and famous or are you writing to tell the stories God puts in your heart? Do you make your book become a best-seller, or does God? I'm not saying that we finish a book and then wait around for God to "send a boat"—we have to work hard, and promote our books, build email lists, get on social media and all that. But, in the end, it is God who does the work. Remember this: A man's (or woman's) gift maketh room for him and bringeth him before great men. Proverbs 18:16 KJV.
So let God guide you and write what's in your heart.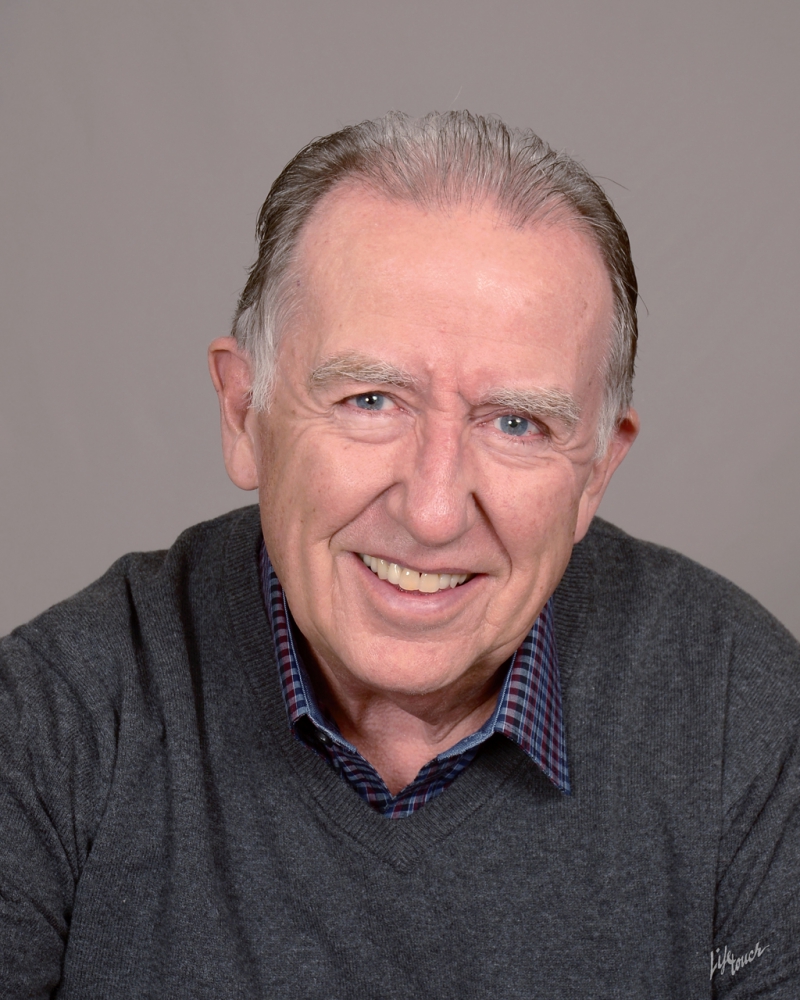 Amazon Best-Selling author Patrick E. Craig is a lifelong writer and musician who left a successful music career to become a pastor in 1986. In 2007 he retired to concentrate on writing and publishing fiction books. In 2011, Patrick signed a three-book deal with Harvest House Publishers to publish his Apple Creek Dreams series. His latest books, The Amish Heiress, The Amish Princess, and The Mennonite Queen, as well as the reprinted Apple Creek Dreams are published by Patrick's imprint, P&J Publishing. In 2017, Harlequin Publishing purchased The Amish Heiress for their Walmart Amish series and released it in April 2019. He also recently signed a contract with Elk Lake Publishers to produce his middle grade/YA mystery series, The Adventures of Punkin and Boo. Patrick and his wife Judy live in Idaho. They have two daughters and five grandchildren. Patrick is represented by the Steve Laube Agency.
Where can readers find Patrick online?
Where can readers purchase his books?
Amazon and any of the other online stores.
SUBSCRIBE TO PATTI'S BLOGS HERE