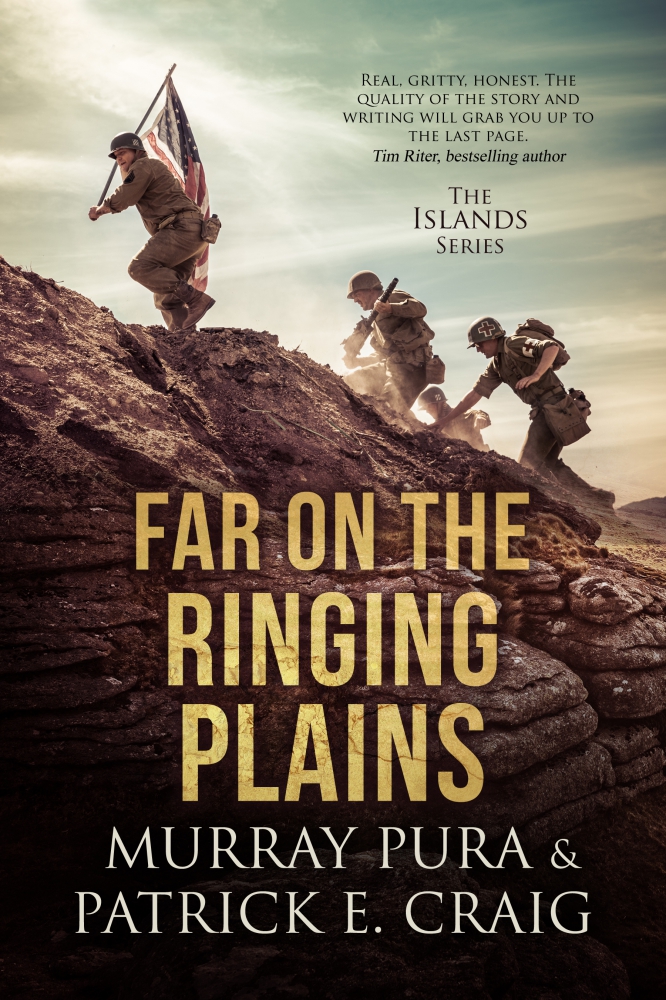 FEATURED BOOK: Far On The Ringing Plains
AUTHOR: Murray Pura and Patrick E. Craig
PUBLISHER: Islands Publishing
GENRE: Historical Fiction / Literary Fiction
SERIES OR STAND ALONE: Book 1 in The Islands Series
TARGET AGE: 18 to 65+
IT IS MY PLEASURE TO WELCOME AUTHOR PATRICK E. CRAIG TO THE OVER 50 WRITER. PATRICK SHARES HIS THOUGHTS ON WHY WRITERS SHOULD RECONSIDER THE HAPPY EVER AFTER ENDINGS PUBLISHERS EXPECT.
PATRICK IS OFFERING A GIVEAWAY! SIMPLY LEAVE A COMMENT BELOW TO ENTER THE DRAWING FOR A PRINT SIGNED COPY OF FAR ON THE RINGING PLAINS.
CHRISTIAN WRITING IS MORE THAN HAPPILY EVER AFTER ROMANCE
If you are a Christian author looking for a contract with a CBA Publisher, you may have discovered that those publishers are looking for one kind of book—what we know in the industry as HEA or Happily-Ever-After Romance. Every genre seems to be dominated by this kind of writing, be it Historical, Contemporary, Biblical, and most of all Amish. And, this is a sad state of affairs.
Why sad? Because even though as Christians we want our writing to be positive and uplifting, at the same time, we all know that life is not "happily ever after." This life is a vale of tears, and the only solution is a saving relationship with Christ. But that relationship does not come about because you have found the one great love of your life and you are living in perfect bliss in the house of your dreams with an incredibly handsome husband or the perfectly gorgeous wife.
I write Amish books, I'm one of six men who do, and I wrote my first three books before I discovered that in 95% of all Amish books, (in case you didn't know, Amish is the largest selling Christian Genre and has been for years), everything turns out "peachy keen" simply because the protagonists are Amish. The biggest obstacle that the "to-die-for" handsome Bishop's son faces is when the wheel comes off his buggy on his way to court the "drop-dead beautiful" Amish maiden.
Now, I admit I'm stretching it a little, but we are doing our readers a great disservice by not confronting the major issues of life and relationship when we write. Most wives are not Grace Kelly, most husbands are not Robert Redford and most marriages are not held together by the glue of unbridled romantic love, but by the hard work, acceptance and forgiveness that comes from the fact that you gave a promise and you intend to keep it.
So Murray Pura and I joined to write our new book, Far On The Ringing Plains, outside the box of CBA. It is not a book that most Christian publishers would even look at, because it has all the elements you might find in REAL life—sexual abuse, hate, war, violence, racial hatred, a child born outside of wedlock, and men grappling with their faults and failings in the most unhappily-ever-after theater of life—bloody World War II battles.
But in that setting we are reaching for something great—every man's search for God in the midst of the most trying circumstances of life. Here's the blurb:
In the spirit of The Thin Red Line, Hacksaw Ridge, Flags of our Fathers and Pearl Harbor.
Realistic. Gritty. Gutsy. Without taking it too far, Craig and Pura take it far enough to bring war home to your heart, mind and soul. The rough edge of combat is here. And the rough edge of language, human passion and our flawed humanity. If you can handle the ruggedness and honesty of Saving Private Ryan, 1917 or Dunkirk, you can handle the power and authenticity of ISLANDS: Far on the Ringing Plains.
For the beauty and the honor is here too. Just like the Bible, in all its roughness and realism and truthfulness about life, reaching out for God is ever present in ISLANDS. So are hope and faith and self-sacrifice. Prayer. Christ. Courage. An indomitable spirit. And the best of human nature, triumphing over the worst.
Bud Parmalee, Johnny Strange, Billy Martens—three men that had each other's backs and the backs of every Marine in their company and platoon. All three were raised never to fight. All three saw no other choice but to enlist and try to make a difference. All three would never be the same. Never. And neither would their world.
This is their story.
My point in all this for you writers is, don't be afraid. Don't succumb to the lure of book sales and recognition by writing something that looks, tastes, smells and reads like every other book on the shelves of Christian book stores or the digital shelves of Amazon. Write about truth, write about commitment, write about the genuine struggles of life, write about the only reality that makes any sense, Jesus Christ and Him crucified. Write books that are more than just entertainment, write books that are life-changing. And when you can touch your readers lives that way then that's the real "happily-ever-after."
DON'T FORGET TO LEAVE A COMMENT TO BE PLACED IN THE DRAWING TO WIN A PRINT SIGNED COPY OF FAR ON THE RINGING PLAINS BETWEEN NOW AND SATURDAY, APRIL 18TH AT MIDNIGHT MDT.
BY LEAVING A COMMENT, YOU GRANT PERMISSION FOR YOUR EMAIL TO BE REVEALED TO THE AUTHOR IF YOU ARE THE WINNER TO FACILITATE RECEIPT OF YOUR BOOK.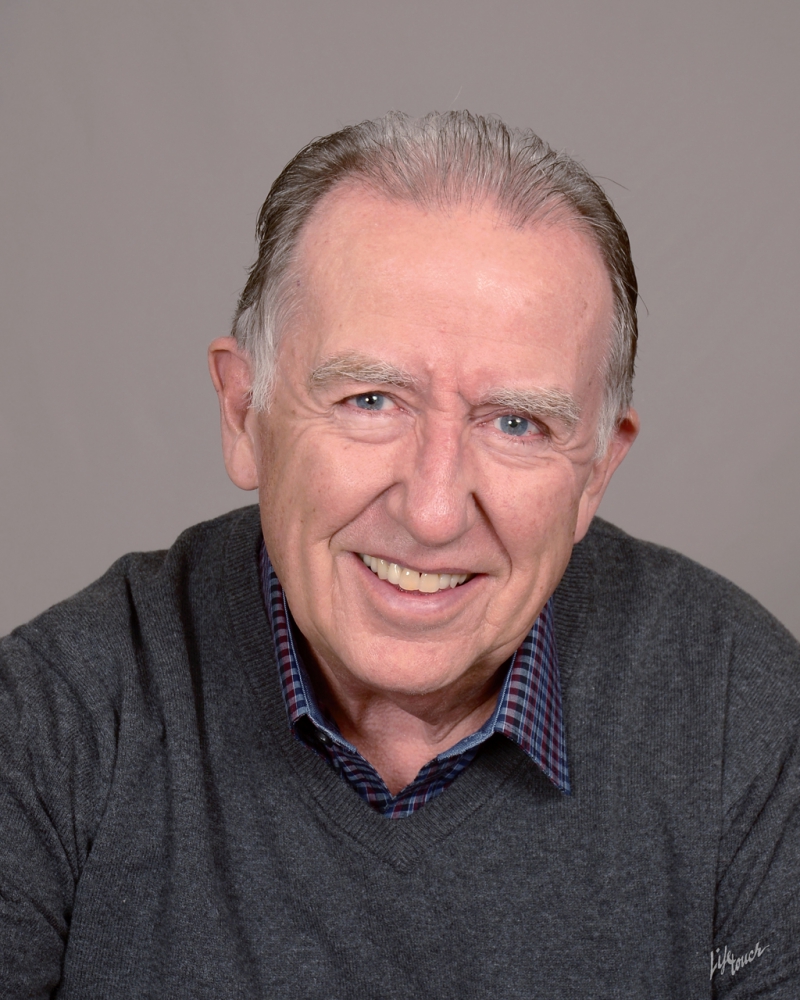 Amazon Best-Selling author Patrick E. Craig is a lifelong writer and musician who left a successful music career to become a pastor in 1986. In 2007 he retired to concentrate on writing and publishing fiction books. In 2011, Patrick signed a three-book deal with Harvest House Publishers to publish his Apple Creek Dreams series. His latest books, The Amish Heiress, The Amish Princess, and The Mennonite Queen, as well as the reprinted Apple Creek Dreams are published by Patrick's imprint, P&J Publishing. In 2017, Harlequin Publishing purchased The Amish Heiress for their Walmart Amish series and released it in April 2019. He also recently signed a contract with Elk Lake Publishers to produce his middle grade/YA mystery series, The Adventures of Punkin and Boo. Patrick and his wife Judy live in Idaho. They have two daughters and five grandchildren. Patrick is represented by the Steve Laube Agency.
Where can readers find Patrick online?
Webpage www.patrickecraig.com
Facebook https://www.facebook.com/PatrickECraig
Twitter https://twitter.com/PatrickECraig
Where can readers purchase his books?
Amazon http://tinyurl.com/n6sfagg
Many of the other online stores https://books2read.com/u/38ZODa
SUBSCRIBE TO PATTI'S BLOGS HERE