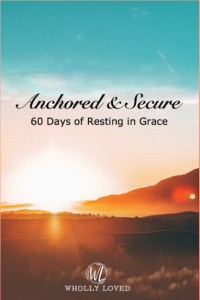 Featured Book: Anchored and Secure: 60 Days of Resting in Grace
Author: Wholly Loved – various authors
Publisher: Wholly Loved Ministries
Genre: Devotional
Series or Stand Alone: Stand Alone
Target Age: Adult
IT IS MY PLEASURE TO WELCOME AUTHOR SUSAN AKEN TO THE OVER 50 WRITER. SUSAN REMINDS US THAT CARRYING OUT GOD'S PLAN FOR OUR LIVES SOMETIMES TAKES PATIENCE.
PURSUE YOUR PASSION WITH PATIENCE
by
Susan Aken
I used to be a secret writer, writing for myself or occasionally for an individual. Almost 30 years ago, a friend helped me take the step to start sharing publicly. Soon after, I self-published my first book. Some years after that I discovered blogging and thought, now I would have a platform for my voice. But over time I began to get discouraged sometimes thinking, 'What's the point," because it seemed no one was listening. Then God would remind me of who my true audience is—Him. I kept coming back to writing, not giving up entirely, and in recent years He has connected me with Wholly Loved Ministries where I've had opportunities to contribute in various ways. He has given me the platform He wants me to have. It was always His will to use my writing. My part was to stay faithful and follow His leading.
When the Old Testament prophet, Samuel, was searching for the next king of Israel, he requested that Jesse's youngest, David, be brought to him. "Then the LORD said, 'Rise and anoint him; he is the one.' So, Samuel took the horn of oil and anointed him in the presence of his brothers, and from that day on the Spirit of the Lord came upon David in power." 1 Samuel 16:12-13 (NIV)
God directed Samuel to anoint David as the next king of Israel when he was around the age of 15-17. He would not take the throne of Israel until he was 30 years old (2 Samuel 5:4). During those 15 or so years he was either running for his life or fighting for his right to rule. His life was in danger multiple times and he was on the run for years. All this after God revealed it was His will for David to be king.
Just because we know or firmly believe something to be God's will for us doesn't mean it will be easy or happen right away. We may have to fight for it. We may have to endure years of waiting. When we pursue His calling, we may have to seek confirmation at some point and sometimes we might discover we were off the mark. But we should never think that because something is difficult or because a long time goes by without fruit that it isn't God's will for us.
If what you feel called to do is in line with the Bible and God has put it in your heart to do this, then pursue it with all your being until He shows you differently.
Blurb for Anchored and Secure: 60 Days of Resting in Grace
"Thanks to Christ's death and resurrection, we don't have to stress, strive, or perform. We simply need to rest in what Christ has already done…This 60-day devotional helps women reflect on God's grace and the freedom of living deeply anchored in Him."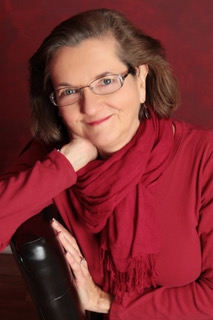 Susan Aken is a homemaker, teacher, and writer. She is a contributing writer to Wholly Loved Ministries including the devotional Anchored and Secure. She loves spending time with her husband, son, and daughter-in-law. Favorite pastimes include reading, writing, photography, and sitting down with a cup of tea. She has a passion for the special need's ministry at her church and meeting with prayer partners.
Connect with Susan:
Website https://susanaken53.wordpress.com/
Twitter https://twitter.com/Saken53