FEATURED BOOK: Too Blessed to be Stressed: 3-Minute Devotions for Women
AUTHOR: Debora M. Coty
PUBLISHER: Barbour Books
GENRE: Inspirational Humor
SERIES OR STAND ALONE: Too Blessed to be Stressed series
TARGET AGE: women 18 and up
IT IS MY PLEASURE TO WELCOME AUTHOR DEBORA M. COTY TO THE OVER 50 WRITER. DEBORA SHARES HOW GOD LED HER FROM WORKING MOM TO COLUMNIST, SPEAKER, AND AWARD-WINNING AUTHOR OF OVER FORTY BOOKS.
DEBORA IS OFFERING A GIVEAWAY! SIMPLY LEAVE A COMMENT BELOW TO ENTER THE DRAWING FOR A PRINT COPY OF TOO BLESSED TO BE STRESSED: 3-MINUTE DEVOTIONS FOR WOMEN.
.
RIGHT ON TIME
by
Debora M. Coty
For the first 36 years of my adult married life, I was an occupational therapist specializing in orthopedic injuries, simultaneously teaching piano for 25 years, and raising two children while leading the children's ministry at my church. I also taught anatomy and physiology at a local college for a time.
Oh, and I mustn't forget my avocational fancies: tennis 2-3 times weekly and biking until my knees creaked.
A busy little bee, I was.
Little did I know I was in training for my real career: writing.
At first blush, all of that seemingly has nothing to do with the industry of words, but not so. In retrospect, I see that Papa God used every bit of it to prepare me for various aspects related to my eventual writing/speaking/coaching ministry.
Just as He's doing right now with other aspiring writers – like you – in writing boot camp.
You know, I'd say my training began even earlier. As a child, I devoured books of all genres and was taken captive under the magic of the written word. First, I fell headlong into Madeline L'Engle's A Wrinkle in Time and couldn't seem to find my way back out.
Later, Christy by Catherine Marshall captivated my imagination as a teen; it changed my world view, my faith, and planted in me the desire to touch other hearts the way Christy had touched mine.
But as often happens, life got in the way and that dream simmered on the back burner for 25 years as I married, started a family, and pursued other ambitions.
Then one day in 2002, when my youngest chick was about to fly the coop, I sat in a dentist office praying about what I was supposed to do next. My careers were going well but something was missing. I just couldn't fathom what. There was something more I was supposed to be doing … I could sense it.
Then I picked up a magazine and randomly flipped it open to an ad for a writing contest. A light bulb popped on inside my head and a still, small voice whispered to my spirit. Just two words: "It's time."
Not: "You're 45 now; it's too late to start something new."
Not: "You haven't written anything more profound than a Christmas newsletter for decades … get real."
Not: "Impossible. It can't be done."
(Ironically, these were all things I heard from other people, but NOT from that still, small voice!)
Nope. The voice said, "It's time." And I knew exactly what it meant. It was finally time to chase the writing dream Papa God had planted in my heart all those years ago.
So I jumped into Writing World feet first. I took crash courses in grammar, punctuation and the nuts and bolts of writing. I found a mentor – the friend of a friend with some success in magazine article publication – and diligently met with her monthly over lattes at Barnes & Noble while she coached me in how not to look like an amateur. Largely because of her input, I had ten articles published that first year.
I began attending writing workshops and conferences, devouring every trade journal I could find, learning to write compelling query letters and proposals, educating myself in every aspect of Writing World and most importantly, submitting, submitting, submitting.
Sure, I received enough rejection slips to paper Mache a rhinoceros. But I was too naive to believe hard work wouldn't eventually pay off and too stubborn to give up.
Now, 17 years later (um, don't do the math; I don't look a day over 55, right? Right?), I've been blessed with 200+ published articles and over 40 traditionally published books. I've won some lovely writing awards and have been asked to speak to over 100 groups.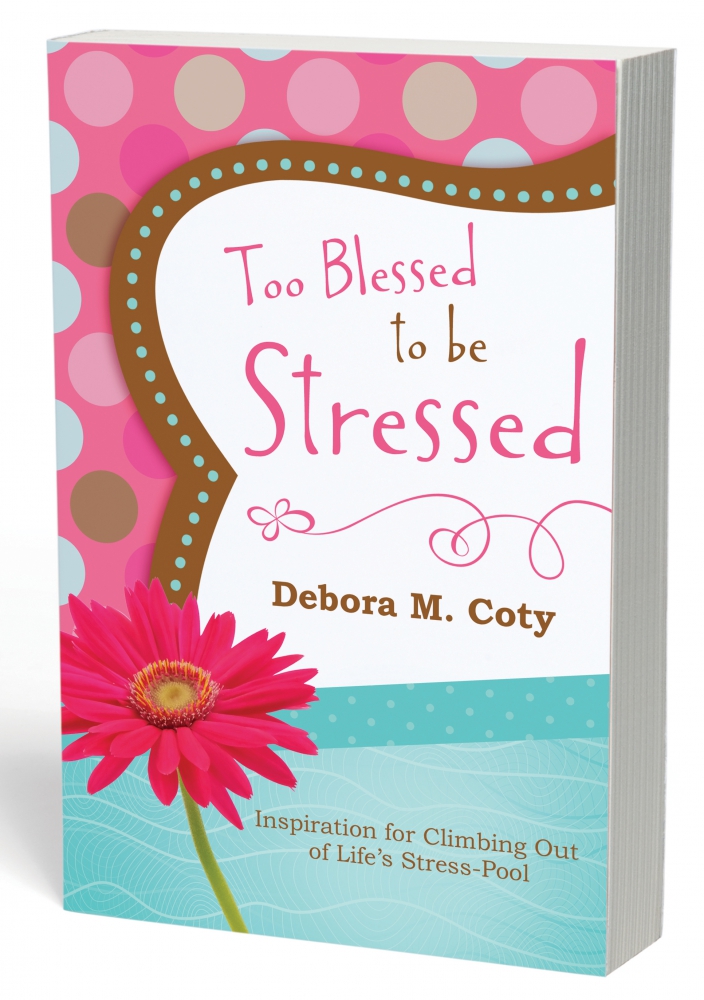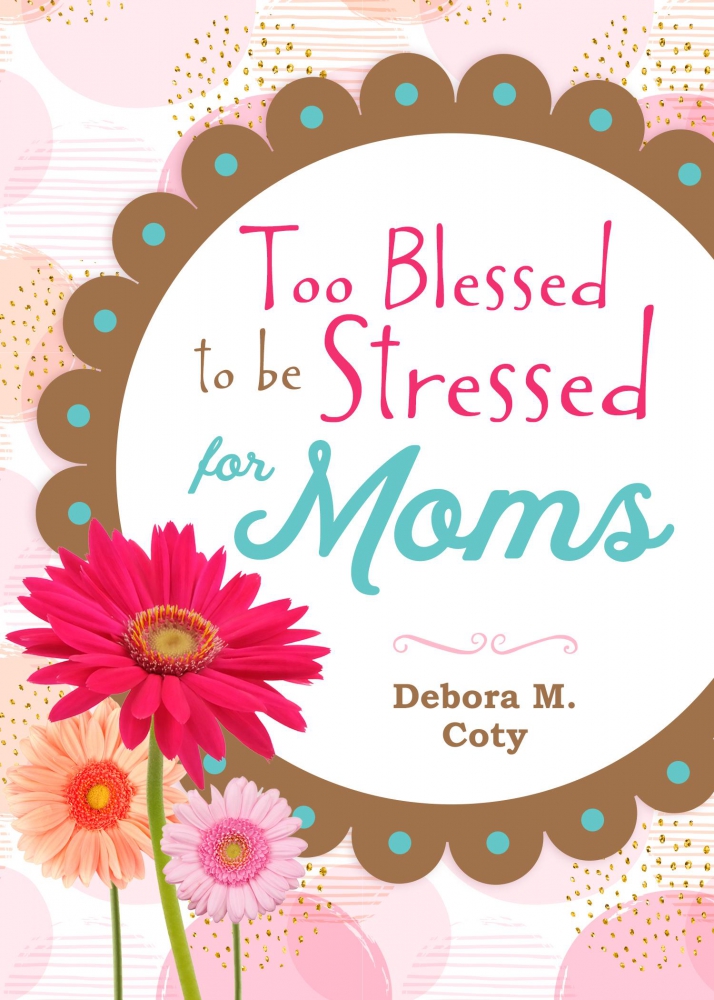 It still boggles my mind that my Too Blessed to be Stressed series has sold over 1.2 million copies in multiple languages worldwide and to my utter flabbergastation (okay, not a real word but it should be), you can walk into a grocery store or Walmart and pick one up. A real book with the name Debora Coty on it!
Man, oh man – who'd a thunk it?
Some would call me a late bloomer, but I think I just needed a little longer than most for the fertilizer to kick in. Hey, I ain't dead yet. I'm blooming right on time.
DON'T FORGET TO LEAVE A COMMENT TO BE PLACED IN THE DRAWING TO WIN A PRINT COPY OF TOO BLESSED TO BE STRESSED: 3-MINUTE DEVOTIONS FOR WOMEN. BETWEEN NOW AND SATURDAY, AUGUST 1ST AT MIDNIGHT MDT. (US residents only eligible for print copy)
BY LEAVING A COMMENT, YOU GRANT PERMISSION FOR YOUR EMAIL TO BE REVEALED TO THE AUTHOR IF YOU ARE THE WINNER TO FACILITATE RECEIPT OF YOUR BOOK.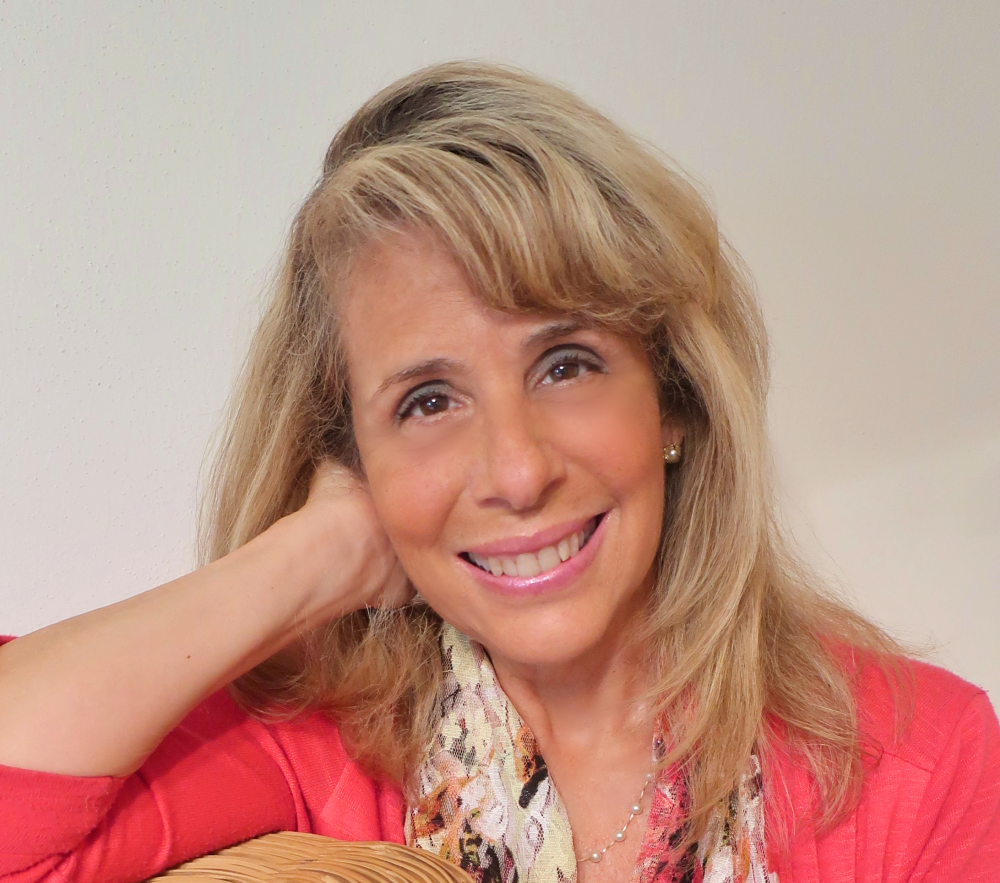 Debora Coty is a popular speaker, columnist, and award-winning author of more than 40 books, including the bestselling Too Blessed to be Stressed series. Debora finds the biggest blessing of being an author is the incredible letters from readers thanking her for touching their hearts with Papa God's love via the written word. Christy would be proud. Debora lives, loves and laughs in central Florida with her longsuffering husband of 43 years and their five feisty grandpals who live nearby. Join Deb's fun-loving online community of BFFs (Blessed Friends Forever) at www.DeboraCoty.com
SUBSCRIBE TO PATTI'S BLOGS HERE