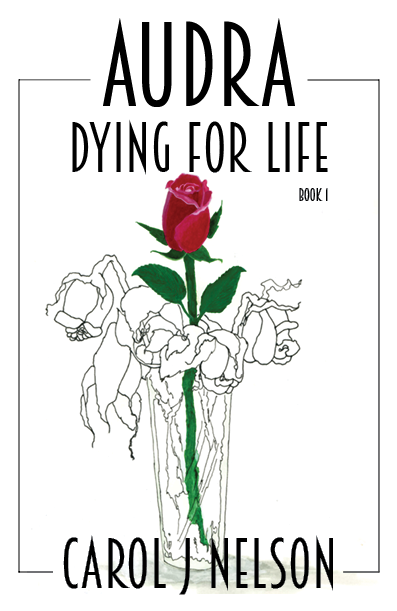 Featured Book: Audra – Dying For Life
Author: Carol J. Nelson
Publisher: Bookbaby
Genre: Women's Fiction
Series or Stand Alone: Book 1 Chandler's Grove Series
Target Age: All Women
IT IS MY PLEASURE TO WELCOME AUTHOR CAROL J. NELSON TO THE OVER 50 WRITER. CAROL SHARES HOW ANSWERING A CHALLENGE LAUNCHED HER WRITING CAREER.
CAROL IS OFFERING A GIVEAWAY! SIMPLY LEAVE A COMMENT BELOW TO ENTER THE DRAWING FOR A PRINT COPY OF AUDRA – DYING FOR LIFE.
GROW BOLDER – NOT OLDER
by
Carol J. Nelson
Grow bolder, not older is a quote used by Eileen Mcdargh, a resiliency-motivational speaker. I've never heard her personally, but my pastor used her quote to encourage the older ones in his flock to engage life instead of retiring to the rocking chair. I accepted his challenge.
I'd been writing little romances as a hobby most of my life. I wrote articles for our church newsletter reporting what was happening in the young married couples group my husband and I were part of. I took a writing course. I wrote four novels and did nothing with them but let them gather dust. The years passed. I grew older. My husband died. The only thing I had on my hands was time.
Then came the challenge: Grow bolder, not older.
Did that include publishing my books when all my friends were enjoying retirement? I had to prayerfully consider that. At my age, did I want to embark on a full-time career, even if it were to last only a few years? When I was satisfied that's exactly what the Lord wanted me to do, I had to hand the whole idea over to Him. I knew zilch about getting published in these more modern times of self-publishing, websites, social media, and blogs. But I did know the Lord wanted me to write to bring Him glory.
I polished off novel number one and sent it to the ACFW Genesis contest. It didn't even garner an honorable mention! But it did catch the eye of an editor who was one of my judges. That was the Lord's doing. She took me under her wing, and working with her was like taking Writing 101. She taught me much as she edited all four of my novels requiring many, many rewrites.
Was it worth it? A thousand times yes.
In January of this year, I turned 81. On August 10, my debut book, Audra – Dying For Life will be released. So, writers, my word to you is don't let age stop you. Ask yourself: When I was writing at 20 or 30, did I have the wisdom and life experiences to write what I can write now? I didn't. Has the Lord been preparing me to write later in life? He did that for me. How will I know? Pray, pray, pray, listen and obey.
Younger writers, if the Lord has blessed you with the ability to communicate with words, guard that gift well. Write what is pleasing to the Lord and you will never regret it.
Back cover copy for Audra – Dying For Life
When Audra Knight's gynecologist says, "I need to do a biopsy," it numbs her to the core of her being. She's young, she's single, and she's at risk for developing cancer. It's not the time to be noticing Dann Day, the handsome new band-orchestra teacher at Chandler's Grove Academy. But why should Dann consider her, anyway, with her unresolved anger issue, the way she's strayed from church and God, and the fact that Heather Easton already seems to have claimed him as her own private property? No, she won't get involved with him. It could too easily end in heartbreak, and she won't put a man through that. Still…
DON'T FORGET TO LEAVE A COMMENT TO BE PLACED IN THE DRAWING TO WIN A PRINT COPY OF AUDRA – DYING FOR LIFE BETWEEN NOW AND SATURDAY, AUGUST 15TH AT MIDNIGHT MDT. (US residents only eligible)
BY LEAVING A COMMENT, YOU GRANT PERMISSION FOR YOUR EMAIL TO BE REVEALED TO THE AUTHOR IF YOU ARE THE WINNER TO FACILITATE RECEIPT OF YOUR BOOK.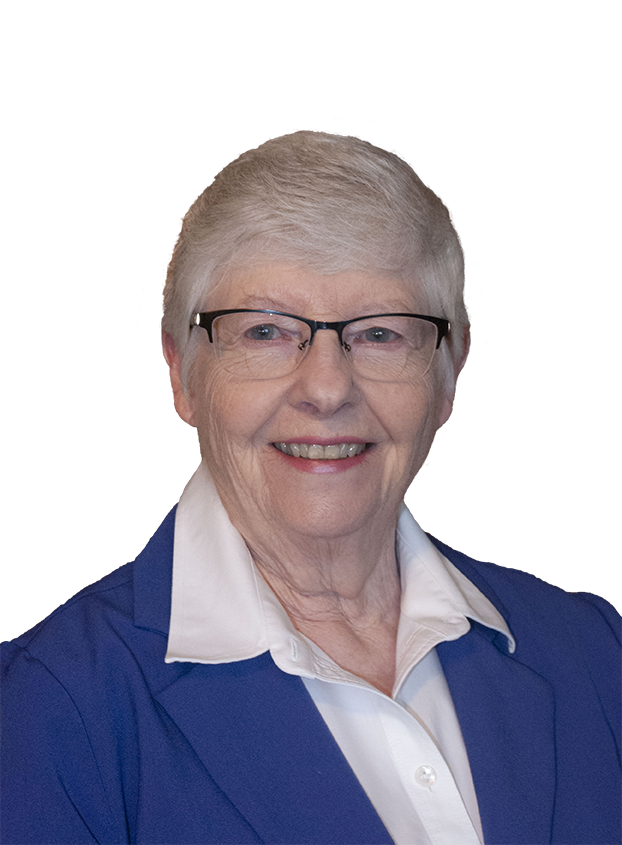 Carol J. Nelson lives in Albuquerque, New Mexico where she spends most days writing Christian Women's Fiction–stories that touch the fabric of women's lives with hope, grace, and faith, combined with a smattering of clean romance. She has three daughters, seven grandchildren, and two great-grandchildren. Besides church, she enjoys gardening, cooking, and playing cards and games. Visit Carol at caroljnelson.com
SUBSCRIBE TO PATTI'S BLOGS HERE