Perseverance
by
Carole Johnson
Some would call me insane for beginning--or attempting to begin--a new career in my fifties. I have always felt compelled to write but lacked the courage to pursue it. I felt God prompting me into this field about five years ago. My feelings that I didn't have anything worthwhile to say/write and that no one really wanted to hear/read it kept me from pursuing this craft publicly.
God brought a very good friend into my life. We met by what I assumed at the time was happenstance. It wasn't--it was God at work. I know this to be true because of the timing of our meeting and the desire to pursue writing coincided. She has been an encouragement to me and we have pursued writing careers over and above what we do for a living. She is a newspaper journalist and I am a thirty-plus year travel consultant currently working in the Genealogy Department of my local library.
The most recent positive reinforcement to push me further into my new writing career was the acceptance of a travel article with photo, in International Living Magazine's Members Only Communique. In addition to my wonderful friend's encouragement, advice, and technical support, it was a tremendous boost to have a professional publication actually pay me for my work.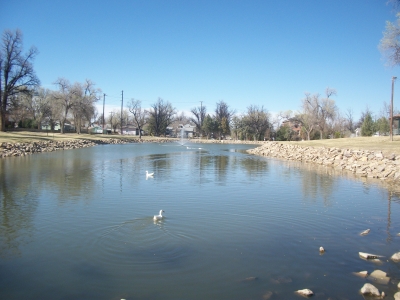 Don't let anyone deter you from following your dream. While my family has always been supportive of me, they never pushed me out of my comfort zone. Some of us need that extra shove. In 2007, my son was determined to go far, far away to college. While I was not too keen on the idea, I never tried to deter him from his dream. I gently reminded him of the consequences of making such a move--about 1,500 miles from home!
Even when he called me the first week of college, homesickness strongly evident in his voice, I encouraged him to follow his dream. I told him to stick it out for one semester and then if he really wanted to come home, I would be more than happy to make it happen. Within a week he was making new friends and loving his new school life. I am so proud of him. He has since graduated and is settled into a wonderful job--in that same city--Boston…far away from his Louisiana upbringing.
Many years ago I worked for a lady who had started her own travel business when she was in her fifties. She is an inspiration for all women over 50. She is successful at what she did because she enjoyed the travel business (and did not take "no" for an answer.)
If your dream is a writing career, go for it! Don't think it will happen overnight. I walked into a writer's conference in 2011 with my dear writing friend. We've spent over a year learning about the industry--and it has been an experience. I didn't know I knew so little about something--other than brain surgery!
I am still in the learning the process, but I have come a long way. Currently, I am seeking representation for my completed manuscript and I am not giving up. Perseverance is the first and foremost component of success. God is still revealing to me whether my writing is a calling by Him or an offering to Him. Either way, I feel it's something I must do.
"Your love has given me great joy and encouragement..." – Philemon 1:7
"If you hear a voice within you say 'you cannot paint,' then by all means paint and that
voice will be silenced." - Vincent Van Gogh
Do you know someone that could use some encouragement to persevere? How have you encouraged others to follow their dreams? How have others helped you? Please share.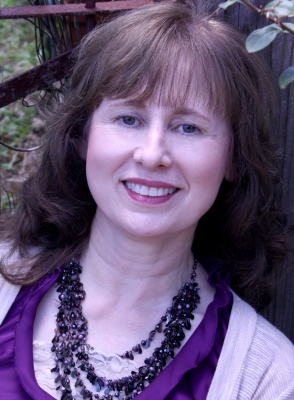 Carole Lehr Johnson is a veteran travel agent of over 30 years and currently serves as the head of genealogy at her local library. She is a historical novelist currently seeking representation. She does book reviews and writes about travel, the writing life, and everything British at her blog, The Teacup Journal. Her travel writing and photography has been featured in International Living Magazine and Schmap. Her interests include writing, gardening, reading, photography, sewing, painting, and working with her church's local homeless ministry. For more information about Carole, visit her website and blog.