We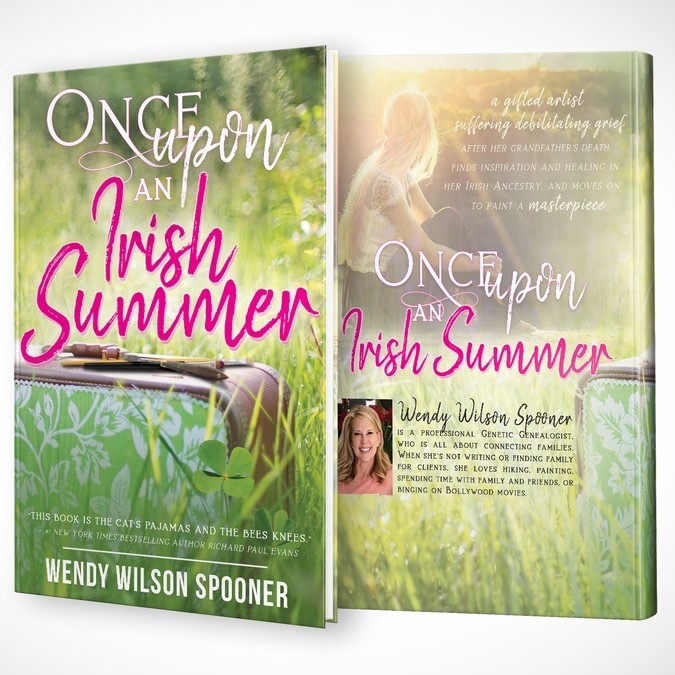 FEATURED BOOK: Once Upon an Irish Summer
AUTHOR: Wendy Wilson Spooner
PUBLISHER: Ambassador International
GENRE: YA/Crossover
SERIES OR STAND ALONE: First book in a series, but can stand alonel
TARGET AGE: 12 – 100
IT IS MY PLEASURE TO WELCOME AUTHOR WENDY WILSON SPOONER TO THE OVER 50 WRITER. WENDY SHARES THREE STEPS TO HELP ASPIRIING WRITERS REALIZE THEIR DREAM.
WENDY IS OFFERING A GIVEAWAY! SIMPLY LEAVE A COMMENT BELOW TO ENTER THE DRAWING FOR WINNER'S CHOICE OF A PRINT, EBOOK, OR AUDIO COPY OF ONCE UPON AN IRISH SUMMER.
A BOOK IS A DREAM YOU CAN HOLD IN YOUR HANDS.
Three beginning steps to turning your vision into reality
by
Wendy Wilson Spooner
Being confident of this very thing, that he which hath begun a good work in you will perform it until the day of Jesus Christ – Philippians 1:6 KJV
If you can dream it up in your mind, you can manifest what you imagine into physical existence with God's help. Because after all, thought is the seed of creation. And we all are the children of a supernal Creator.
As a Professional Genetic Genealogist, I unearth real-life stories that are more exciting and inspiring than fiction could ever be. So, when I learn of obstacles people have overcome in the past, and what and who they became after conquering those difficulties, I am utterly compelled to share their stories. Because what's more inspiring than feeling moved to surmount your own hurdles, with God on your side, after you've been inspired by someone else on their real-life journey in a book?
So, here are three vital aspects in the creation phase of writing I've learned as a historical fiction author, which are the first seeds to plant for inspiring readers.
?First, listen to your heart. Which story is pinging you the loudest to become known on a large scale? Your heart will tell you, so listen closely, because it's God speaking to you. For me, it was to write about a young Methodist boy who left Ireland alone in 1817 to find a way to save his family. This true story is based on years of researching this young man in Ireland, and in the U.S., where he became a person of inspiring note on the American Frontier.Listen to your heart.
Decide WHO it is you want to share your story with. As in your audience.. A vital component of writing a successful book is knowing exactly who you are writing to. You will then be able to brainstorm content, focus your message, and have a better chance for increased book sales once your story is published. When I began writing my debut novel, Once Upon an Irish Summer, I couldn't wait to tell a young Irish lad's story. I wanted to reach a broad range of readers, which led me to write a dual timeline story of two teenagers, two centuries apart, in one city that would appeal to readers 12 – 100. Here's a fantastic article with steps to accomplishing the goal of defining your audience. Do this in the beginning phase of writing because it will save you months, maybe even years of time. If you do need to complete this step AFTER you've written a book, don't despair. It will just take more time for possible edits you'll need to make to narrow your story's focus to specific readers, but it will be worth the extra effort.
Develop a character(s) people will want to spend time with and root for. I had two MCs, one in each timeline of Once Upon an Irish Summer. Allen Hamilton was my young Irish teenager. He loved his family and risked life and limb to bring them to America. Beth Wilson is my present-day MC, who is a gifted artist struggling from debilitating grief, who finds healing and inspiration in her ancestor's story (Allan Hamilton) and goes on to paint a masterpiece. My characters are highly relatable, because most people can relate to grief on some level, being a teenager at one time, and to caring enough about loved ones you would risk your own life to save them. These characters and their stories led to my book becoming the number one best-seller in several different genres, and to messages I receive almost daily from people in all English-speaking countries. So, to lead you on your way, here's an article at The Creative Pen that will help you better understand how to manage this stage of development in writing
So there you have it. These three vital beginning steps will get you on the "write" path to writing a book people actually want to read! Never give up until you are holding your dream—your book—in your hands.
Because, remember, God will sustain you on your writing journey, especially when you are seeking to inspire his children.
Blurb for Once Upon an Irish Summer
Two teenagers, two centuries, one city.
1817 Ireland - Allen Hamilton crosses the Atlantic alone to find a way to save his family from imminent financial and social ruin before it's too late. Instead he is met with prejudice, sickness, and starvation.
2018 Fort Wayne, Indiana - A gifted young artist struggles with debilitating grief after a sudden death in her family. When she unearths Allen Hamilton's noble rise from rags to riches in Antebellum America, their shared connection inspires her own healing and renewed inspiration.
Based on a 200-year-old letter collection, Once Upon an Irish Summer brings to life and weaves together this true story of romance, mystery, and hope.
Buy links:
Anywhere books are sold
DON'T FORGET TO LEAVE A COMMENT TO BE PLACED IN THE DRAWING TO WIN A PRINT, EBOOK. OR AUDIO COPY OF ONCE UPON AN IRISH SUMMER BETWEEN NOW AND SATURDAY, SEPTEMBER 5TH AT MIDNIGHT MDT. (US residents only eligible for print copy).
BY LEAVING A COMMENT, YOU GRANT PERMISSION FOR YOUR EMAIL TO BE REVEALED TO THE AUTHOR IF YOU ARE THE WINNER TO FACILITATE RECEIPT OF YOUR BOOK.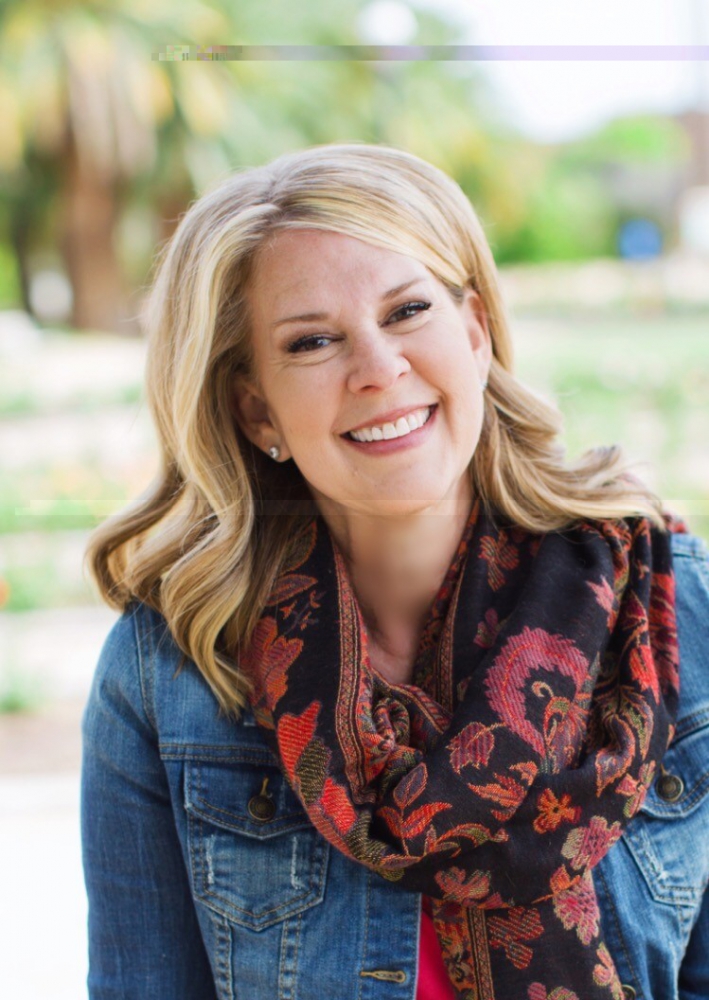 Wendy Wilson Spooner, Lic. G., LCoT, is a professional Genetic Genealogist by day, a writer by night, and an artist in between.
Wendy writes about family, faith, grief, art, and overcoming obstacles in life by coming to know who we really are—children of God, and, the descendants of remarkable people who paved the way for us—even if they really struggled. She believes in learning from ancestors, honoring them, and then standing on their shoulders to become someone even better.
As an award-winning author of professional articles and poems, Wendy Wilson Spooner turned to novel writing to share what she knows with a greater audience. When she is not writing or researching, she reads, hikes, paints, travels, binges on Bollywood movies, and spends time with her greatest loves—her family.
Connect with Wendy:
Website https://wendywilsonspooner.com/
Facebook author page https://www.facebook.com/authorWendyWilsonSpooner/?modal=admin_todo_tour
Facebook https://www.facebook.com/wendy.w.spooner
Twitter https://twitter.com/Wendy_W_Spooner
Instagram https://www.instagram.com/wendyspooner/
Linkedin https://www.linkedin.com/in/wendy-wilson-spooner-07741249/
SUBSCRIBE TO PATTI'S BLOGS HERE