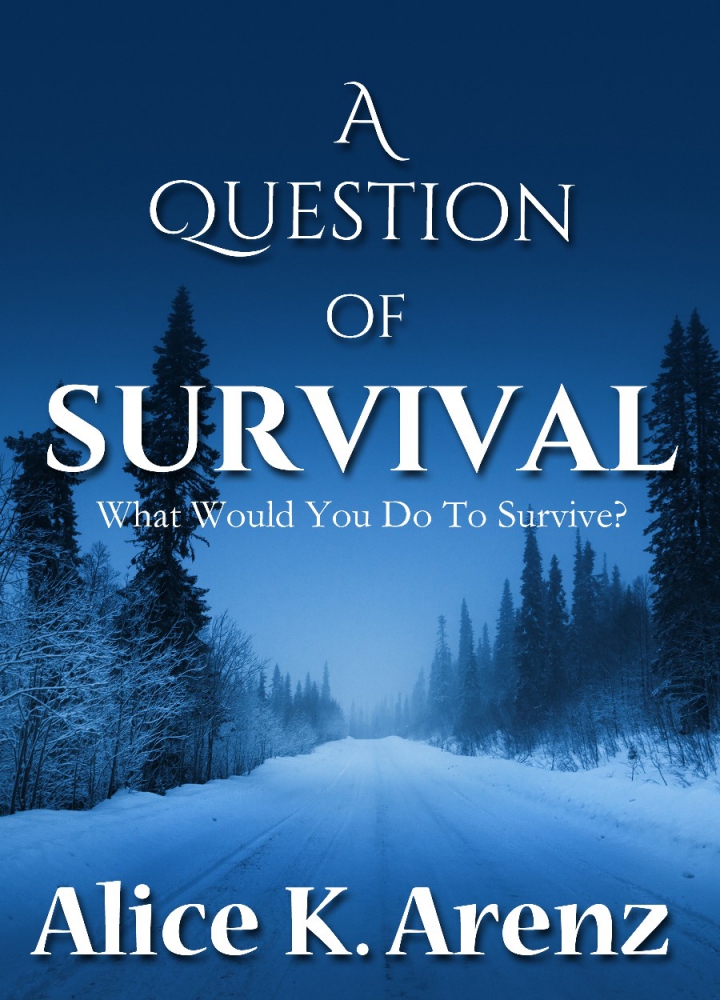 FEATURED BOOK: A Question of Survival
AUTHOR: Alice K. Arenz
PUBLISHER: Take Me Away Books, a division of Winged Publications
GENRE: Women's Fiction
SERIES OR STAND ALONE: Stand Alone
TARGET AGE: 16-100
IT IS MY PLEASURE TO WELCOME AUTHOR ALICE K. ARENZ TO THE OVER 50 WRITER. ALICE SHARES A STORY THAT PROVES IT'S NEVER TOO LATE FOR A WRITING PROJECT TO REACH PUBLICATION.
ALICE IS OFFERING A GIVEAWAY! SIMPLY LEAVE A COMMENT BELOW TO ENTER THE DRAWING FOR AN EBOOK COPY OF A QUESTION OF SURVIVAL.
OVER 40 YEARS IN THE MAKING...
In the summer of 1978, my family accompanied my sister's family and some of their friends on a trip into the Colorado Rockies. I'd heard stories of their off-road adventures high up in the mountains, past old mines, and onto tracks that only those daring enough would take their four-wheelers. It sounded like an adventure—but not the best kind for a six-month old and her mama! While everyone else walked through snow to explore old cabins in the mountain valley, my daughter and I remained in the "vehicle," waiting for their return. This, and the stories they told me afterward, planted the seed for A Question of Survival.
The book started out as a 20,000 word short story/novella—with a different name. It was painstakingly pounded out on a typewriter sometime in the early 80s. With a lot of typos—and on this strange yellow paper I'd gotten from my dad, who owned a small weekly newspaper. Over the years, the basic story remained the same, though the title often changed with slightly different variations along the same theme. As it went from typewriter to typewriter—with real paper!—I always knew there were things missing, the story behind Jessica's flashbacks. I just wasn't sure about going that far into the story-behind-the-story. People wanted mysteries, suspense, or romances, not a novel about a woman's struggle with spousal abuse. Right? So the book went into the closet.
But it didn't stay there.
Year after year, from typewriter through approximately seven computers, A Question of Survival was dragged from the closet with the hope I would someday be brave enough to complete Jessica's story. In 2006, I participated in NaNoWriMo (National Novel Writing Month Contest), a yearly challenge for writers to attempt the impossible—to complete a 50,000-word-challenge in one month—November. I'd no idea when I signed up that I would embark on a 14-year odyssey that would ultimately lead me to this moment.
Before I knew what was happening, I'd written a beginning to a story that had been struggling to be told for nearly thirty years! By the time I actually realized this was Survival as it was meant to be told, I was over halfway into the month. When November and the challenge ended, I had a beginning, partial middle, and a revised ending. But, try as I might, I didn't know how to pull it all together—to write that middle section that would complete the picture. It would take until this year for everything to finally come together.
Who knew it would take a pandemic for it to happen? God did. And I thank Him every day!
Back Cover Blub for A Question of Survival:
A victim of domestic violence, Jessica Keller's recent miscarriage has her re-evaluating her life and questioning why she's remained in this damaged relationship. A reconnection with her best friend, and the unexpected "gift" of therapy sessions from her father, bring hope for the future. But what she perceives as the sign she's been praying for ends up an even greater test of survival—where surviving the present is dependent on facing the past.
Patti's review of A Question of Survival
A Question of Survival is an intense story of Jessica Keller, trapped in a marriage where she is the victim of physical, emotional, and psychological abuse. Her reconnection with friends from her past, along with therapy sessions provided by her father, help her heal while forcing her to face the scars of old wounds.
Author Alice Arenz does a great job of showcasing her character's resourcefulness, courage, and faith when trapped in a blizzard in the Colorado mountains with a minimum of supplies and no means of communication with the outside world. I loved the parallel between the snowstorm that challenges Jessica's physical survival and the emotional cyclone that taxes her soul.
I would recommend this book to readers who are seeking hope when in the midst of difficult circumstances.
DON'T FORGET TO LEAVE A COMMENT TO BE PLACED IN THE DRAWING TO WIN AN EBOOK COPY OF A QUESTION OF SURVIVAL BETWEEN NOW AND SATURDAY, DECEMBER 19TH AT MIDNIGHT MST.
BY LEAVING A COMMENT, YOU GRANT PERMISSION FOR YOUR EMAIL TO BE REVEALED TO THE AUTHOR IF YOU ARE THE WINNER TO FACILITATE RECEIPT OF YOUR BOOK.
Mysteries, Cozy Mysteries, Suspense, Romance, and Women's Fiction--writing across the spectrum with a Pinch of Humor and a Twist of Faith.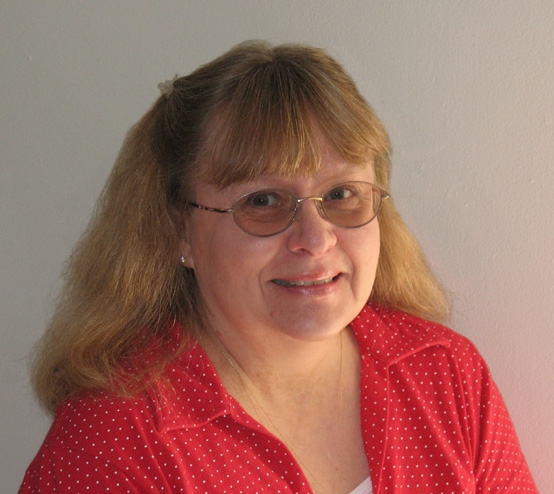 Alice K. Arenz has been writing since she was a child. Her earliest publications were in the small, family-owned newspaper where her articles, essays, and poems were frequently included. A member of American Christian Fiction Writers, Arenz is a Carol Award winner and two-time finalist. She writes "clean" fiction as well as Christian fiction in a variety of genres and lengths.
Follow Alice at:
SUBSCRIBE TO PATTI'S BLOGS HERE