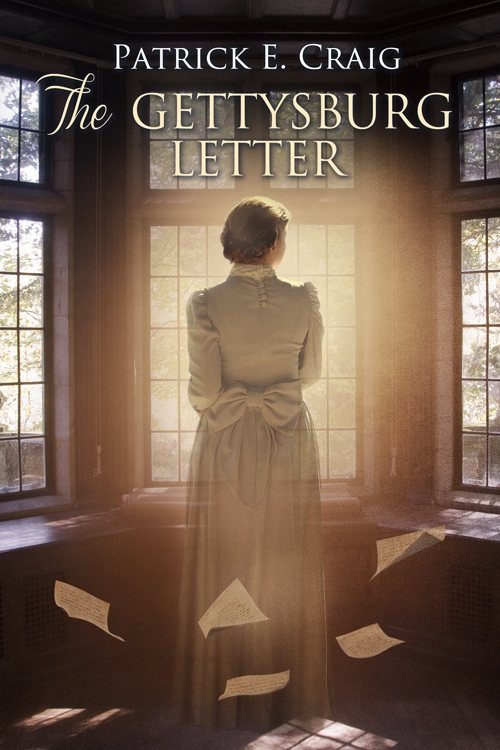 FEATURED BOOK: The Gettysburg Letter
AUTHOR: Patrick E. Craig
PUBLISHER: P&J Publishing
GENRE: Historical Romance / Ghost Story
STAND ALONE OR SERIES: Stand Alone
TARGET AGE: General Trade
IT IS MY PLEASURE TO WELCOME AUTHOR PATRICK E. CRAIG TO THE OVER 50 WRITER.PATRICK SHARES HOW HE LEARNED THAT GOD HAS A PLAN FOR EVERYONE, EVEN IF IT TAKES A LIFETIME TO DISCOVER WHAT IT IS.
PATRICK IS OFFERING A GIVEAWAY! SIMPLY LEAVE A COMMENT BELOW TO ENTER THE DRAWING FOR A PRINT COPY OF THE GETTYSBURG LETTER. PATRICK IS AWARDING TWO WINNERS!
"WRITING" THE WIND OF GOD'S CALL
by
Patrick E. Craig
When I was seven years old, I published my first story. It was a small piece titled, "What I did this summer," and my second grade teacher liked it so much she gave it to the school newspaper to publish. When my family and friends read it, I got such great feedback that I decided that writing might be something I could do. So from then on I got involved in every opportunity to write that my schools offered. I ended up being the editor of the school paper in grade school, middle school and high school. I won several literary contests and even published a column in my local paper.
But my interests also included music and I loved playing in bands. By the time I graduated high school I had shifted my interest from journalism to becoming a professional musician and for the next twenty years, I pursued that career. Then in 1984 I ran head-on into the Creator God of the Universe and discovered that being a Rock and Roll band guy was not exactly what God had in mind for me. I went to Bible College and a few years later I was in ministry, leading worship and pastoring in several churches. That lasted another twenty years.
I loved ministry, I loved music, but deep in my heart I had a dream—I wanted to write novels. I always loved Zane Grey and other action writers when I was a kid and I had every hardy Boys book that was ever written. So in 2007, at the age of 60, I attended my first writer's conference. I was lucky because I lived a two-hour drive from Santa Cruz and I was able to drive down to Mt. Hermon. I walked in there totally unencumbered by any information about what it took to write a book, get an agent, get a publisher or any other facts about the publishing industry.
That first year I took an idea for a YA mystery series somewhat like the Hardy Boys, but with some Frank Peretti mixed in. I got some smiles and some encouragement but no bites. I did however meet a lot of great people, many of whom are still my friends. I went back for a couple of years, still kind of wondering what I wanted to write. Then, in 2010, I discovered that Amish books were the best-selling genre in Christian literature. At the same time I got a request for a one-sheet, a story idea, from an editor who loved Amish and quilting stories. I submitted an idea titled "A Quilt For Jenna" about a little girl lost in a terrible snowstorm that is rescued by an Amish woman who has lost her own little girl to sickness. Much to my surprise, the editor loved the idea and asked me to for sample chapters. At the same time, an agent who I had given the sample to for critique told me he loved the story and could I make it into a novel.
This is how green I was. I didn't know how many words were in a novel. When he told me 80,000 to 90,00 I swallowed hard and said, "Yes, I can do that." Then he asked me if I could write two more books after that to make a series. I swallowed hard again and said, "Yes, I can do that." I went home from the conference and wrote the book. I knew nothing about the Amish, so Pastor Google was a huge help. I also connected with some Amish writers who were a great help. I submitted it to the editor and the agent in August and by October I had a contract with Harvest House for three Amish books.
Since then I have published three more Amish books and been part of two Amish anthologies. Harlequin bought one of my Amish books and sold it in Walmart for two years.
I discovered Indie Publishing and have been putting out more books. I started writing novels in 2010 at the age of 63 and since then have published 15 books, including two of my YA supernatural mysteries. I sell books every day on Amazon and Draft2Digital and have five of six books in the works. One of my anthologies is a finalist for the Selah Awards and my Amish book, The Mennonite Queen, is a semi-finalist for the CIBA award in historical fiction. My latest book, The Gettysburg Letter, was just published a week ago and I have another, The Scepter And The Isle, co-written with Murray Pura, coming out in two weeks.
So, I guess the point of all this is, God does have a plan for you. Sometimes it takes your whole life to figure it out and sometimes you fall right into it as a kid. What I know is this: if God comes knocking on your door don't answer the phone, open the door.
Blurb for The Gettysburg Letters
It is July of 1863 and the terrible Battle of Gettysburg is raging in the little Pennsylvania town. John Wesley Culp has come back to his childhood home, but he is fighting in the Army of Northern Virginia and his friends and family look upon him as a traitor. In his pocket he carries a letter from his best friend, Jack Skelly, a wounded Union soldier who is a prisoner in Virginia. The letter is for Jack's sweetheart, Ginnie Wade, but Culp and Ginnie both die in the battle and the letter never gets delivered. 150 years later, Randy Culpepper, the great-great grandson of Wesley's best friend returns to Gettysburg for the anniversary of the great battle, and through a strange twist of fate he becomes a player in the unresolved story of Wesley Culp, Jack Skelly, Ginnie Wade and the long-missing letter. A Gettysburg ghost story.
DON'T FORGET TO LEAVE A COMMENT TO BE PLACED IN THE DRAWING TO WIN A PRINT COPY OF THE GETTYSBURG LETTER BETWEEN NOW AND SATURDAY, APRIL 24TH AT MIDNIGHT MDT. PATRICK WILL AWARD TWO WINNERS!
BY LEAVING A COMMENT, YOU GRANT PERMISSION FOR YOUR EMAIL TO BE REVEALED TO THE AUTHOR IF YOU ARE THE WINNER TO FACILITATE RECEIPT OF YOUR BOOK.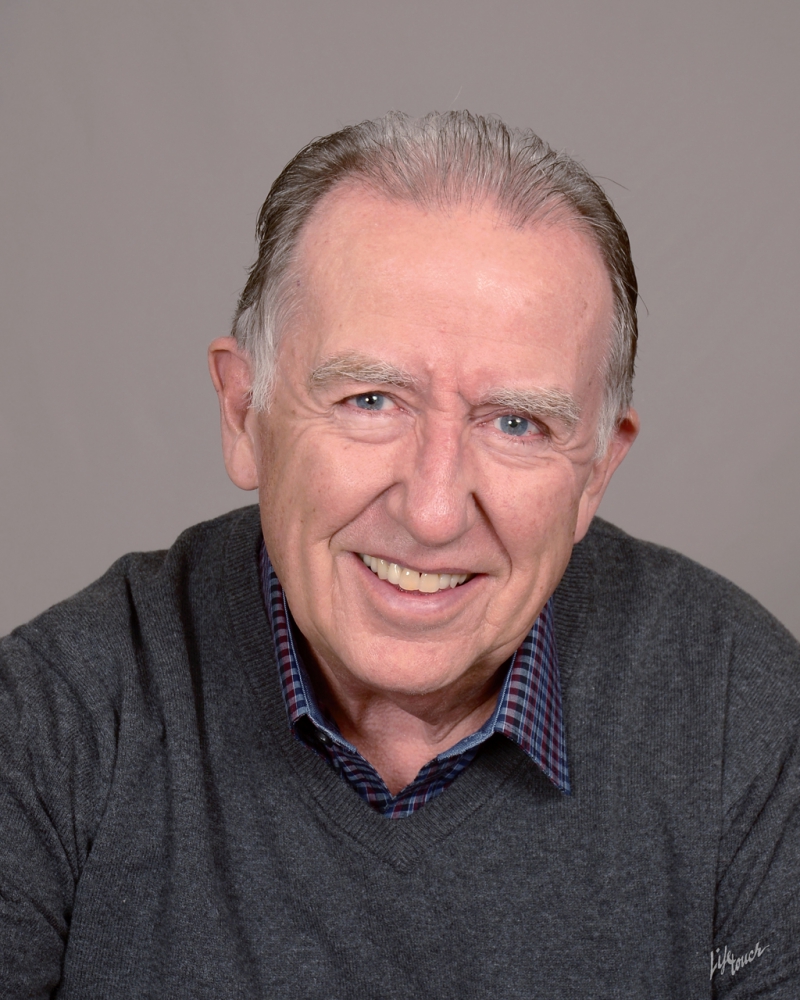 Amazon Best-Selling author Patrick E. Craig, is a lifelong writer and musician who left a successful music career to concentrate on writing and publishing fiction books. In 2011, Harvest House Publishers published his Apple Creek Dreams series. In 2015-17 he published The Amish Heiress, The Amish Princess, and The Mennonite Queen, as well as the reprinted Apple Creek Dreams through his own imprint, P&J Publishing. In 2017, Harlequin Publishing purchased The Amish Heiress for their Walmart Amish series.
Patrick and co-author Murray Pura released a World War II novel, Far On The Ringing Plains, Book 1 in The Islands Series in 2020. Book Two, The Scepter And The Isle, will be released April 16, 2021.
They also collaborated on two anthologies of Amish stories written with Willard Carpenter, Jerry Eicher, Thomas Nye and Amos Wyse. The Amish Menorah and Other Stories and A Christmas Collection, are published by Elk Lake Publishing.
Patrick has also published two books in his YA mystery series, The Mystery of Ghost Dancer Ranch and The Lost Coast.
He recently released a creative non-fiction memoir about coming of age in the high mountains titled Say Goodbye To The River and his latest, The Gettysburg letter, was released April 1.
Patrick and his wife Judy live in Idaho. They have two daughters and five grandchildren.
Where can readers find Patrick online?
Webpage www.patrickecraig.com
Facebook https://www.facebook.com/PatrickECraig
Where can readers purchase my books?
http://tinyurl.com/n6sfagg Amazon