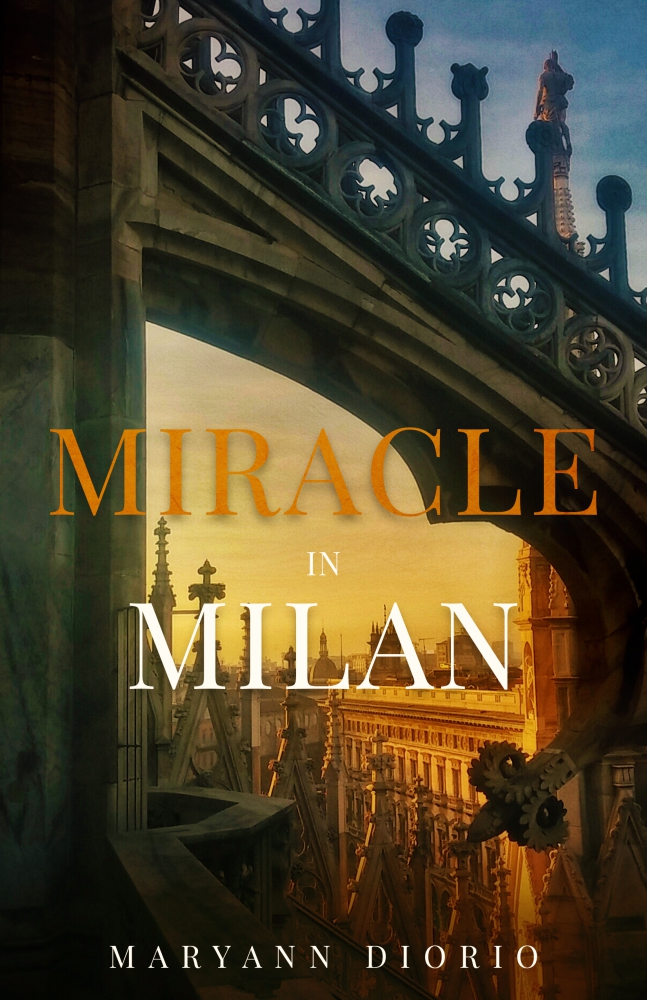 FEATURED BOOK: Miracle in Milan
AUTHOR: MaryAnn Diorio
PUBLISHER: TopNotch Press
GENRE: Contemporary Romantic Suspense
SERIES OR STAND ALONE: Stand Alone
TARGET AGE: 18+
IT IS MY PLEASURE TO WELCOME AUTHOR MARYANN DIORIO TO THE OVER 50 WRITER. MARYANN SHARES A HELPFUL TOOL TO PREPARE FOR AN EDITOR/AGENT APPOINTMENT.
MARYANN IS OFFERING A GIVEAWAY! SIMPLY LEAVE A COMMENT BELOW TO ENTER THE DRAWING FOR WINNER'S CHOICE OF A PRINT OR AN EBOOK COPY OF MIRACLE IN MILAN.
YOUR WRITING PORTFOLIO
by
MaryAnn Diorio, PhD, MFA
Artists compile portfolios to display their work when presenting it to an editor. Writers can do the same thing.
What is a portfolio? A portfolio is simply a case or a notebook for carrying papers. For the writer, a portfolio is a case or a notebook containing a collection of writing samples commonly called "clips".
A portfolio can be as simple as a looseleaf binder with clear plastic page covers for inserting clips. Or, if you would like something fancier, you can purchase a small, standard artist's portfolio.
Whatever you use to collect your clips, make sure that it is professional-looking. The reason for this is that you will be showing your portfolio to editors at writers' conferences or, perhaps, in their offices. You don't want to be carrying a shoebox full of unorganized clips.
One way to keep your portfolio up-to-date is to cut out (or "clip", hence, the term) your article, story, or poem as soon as it is published. Be sure to write the name of the magazine or newspaper and the date of publication at the top of the clip.
It is also a good idea to make copies of your clips for submission with query letters. Some editors request clips (sometimes called "tearsheets") as part of a query letter.
For your best articles, I suggest lamination. Because paper, especially newsprint, tends to yellow and tear over the years, laminating your best work can keep it presentable and readable indefinitely.
In order to have a portfolio, you have to have clips. So now that you know what a writing portfolio is, get busy filling it!
______________________________________________
Copyright 2015-2021 by Dr. MaryAnn Diorio. All Rights Reserved.
Book Blurb for Miracle in Milan:
When a young, female auditor discovers evidence that the man she loves is an embezzler, she must choose between ruining him or ruining herself.
Amy Torelli, Chief Auditor for New York City-based Enson Pharmaceuticals, is assigned to audit the books of Enson's Italian branch in the enchanting city of Milan, Italy. Having made an inner vow never to trust a man again because of her father's betrayal, Amy finds herself falling in love with Enson Italia's American-born Vice-President, Ted McMasters. Will Ted be the one to cause her to break her inner vow?
Ted McMasters is on the run. A run from rejection. From himself. From God. Having been wounded by a father who made him feel worthless, and having been dumped by the woman he wanted to marry, Ted is determined to keep all women at bay. But will Amy be the reason he changes his mind?
DON'T FORGET TO LEAVE A COMMENT TO BE PLACED IN THE DRAWING TO WIN CHOICE OF PRINT OR EBOOK COPY OF MIRACLE IN MILAN BETWEEN NOW AND SUNDAY JUNE 6TH AT MIDNIGHT MDT.
BY LEAVING A COMMENT, YOU GRANT PERMISSION FOR YOUR EMAIL TO BE REVEALED TO THE AUTHOR IF YOU ARE THE WINNER TO FACILITATE RECEIPT OF YOUR BOOK.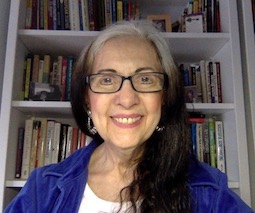 MaryAnn Diorio is a widely, published, award-winning author of fiction for adults and children. She has published six novels, two novellas, and dozens of short stories. She resides in New Jersey with her husband. They are parents to two amazing adult daughters, parents-in-law to a very smart son-in-law, and grandparents to six rambunctious grandchildren. When not writing, MaryAnn loves to read, play the piano and mandolin, and make up silly songs with her grandchildren. You can learn more about MaryAnn and her writing at maryanndiorio.com.
SUBSCRIBE TO PATTI'S BLOGS HERE