BEAUTY FROM AFAR by Patti Shene
Wednesday, October 13, 2021 by Patti Shene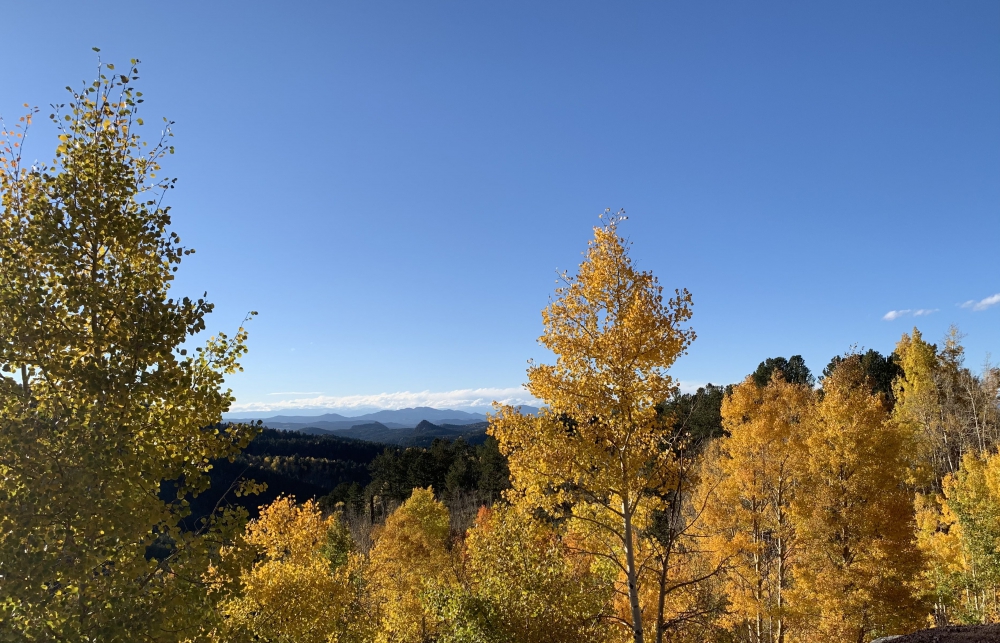 BEAUTY FROM AFAR
by
Patti Shene
A friend and I took a spur-of-the-moment drive up into the mountains of Colorado on Saturday to view the changing fall colors. The yellows and golds of the aspens are impressive at this time of year, and if one looks closely, an occasional red can be observed. The alpine landscape is vibrant with color in autumn.
Yet, upon closer inspection, as we traveled through wooded areas, we discovered trees dry and thirsting for water. Rainfall has been sparse in this part of the country this year and fire danger is critically high. A careless spark can trigger a blaze that consumes acres in a short amount of time.
I was reminded of the appearance we often admire in others that hides a deep lack of life and substance. How often we emulate a celebrity or public figure and their glamorous lifestyle, only to discover their daily lives are in shambles. We look up to those who we believe are strong in character and integrity, only to discover that the roots of their behavior stem from greed and selfishness.
I sometimes see in myself a lack of a nourished spirit. I forego Bible reading, devotional time, and prayer for other activities I see as priority on any given day. The result is a person who wears the façade of kindness, compassion, and love on the outside, hidden by an endearing smile. Yet, on the inside lurks a person who strives to serve self and pursue meaningless activities. Like those trees that are doomed to death for lack of water, my spirit threatens to shrivel up and die when I fail to satisfy its thirst.
We don't have to depend on rainfall to thrive as the trees do. We have the living water of Jesus available for the taking. All we need to do is open our hearts and drink.
---