TODAY, CHRISTMAS IN JULY FEATURES AUTHORS
ROBIN PATCHEN & SALLY JO PITTS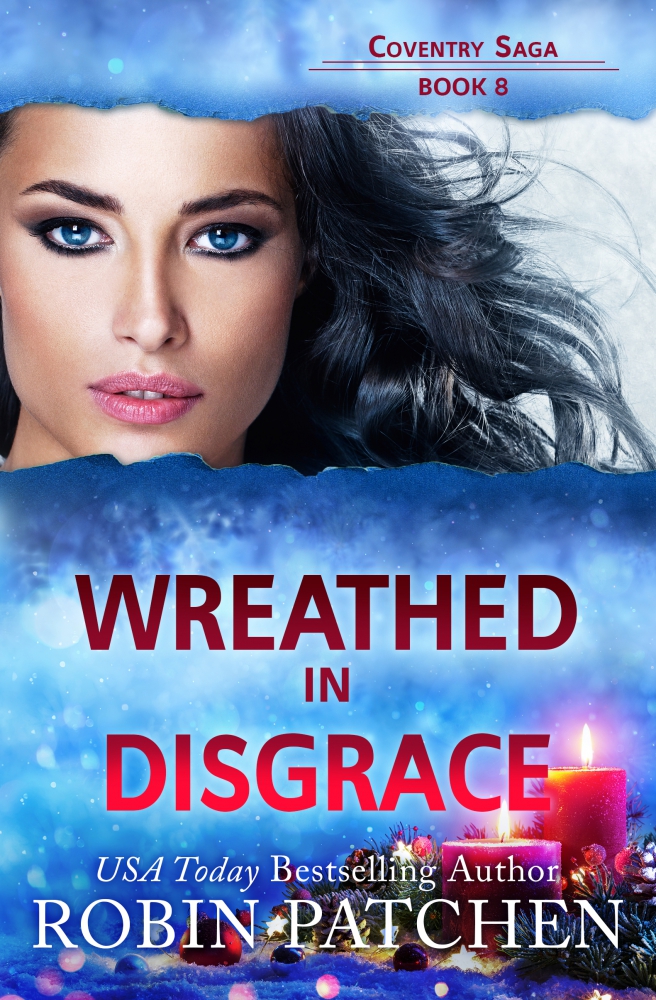 BOOK TITLE: Wreathed in Disgrace
AUTHOR: Robin Patchen
BLURB: A famous actress, a protective bodyguard, a festive Christmas season, and a killer...or two...on the loose
Everybody believes movie star Denise Masters abandoned her family to pursue her dream, but the truth is much more complex. For years, she's longed to return to Coventry to repair her relationship with her daughter, but contractual obligations--and fear of being rejected--have kept her away. When a serial killer targets Hollywood actors, Denise decides to spend the Christmas holidays in New Hampshire. She will finally face the disgrace of her past.
Private security agent Jon Donley figures the woman he's been hired to guard will turn out to be a paranoid, privileged prima donna. Instead, the more he gets to know Denise, the more he likes her. But he's not being paid to get involved with her. His job is to keep her safe while he figures out what links her to the other victims.
But the serial killer on the west coast isn't the only trouble they face. A second danger is closing in fast, threatening not just Denise but the little girl she'll stop at nothing to protect.
GIVEAWAY: ebook copy (leave a comment below to be entered in the drawing for this Christmas novel. Drawing closes Tuesday, July 18th at midnight MT)
BUY LINK: https://www.amazon.com/dp/B09XGHZ2XJ
THERE'S NOTHING LIKE A HOLLYWOOD NEW HAMPSHIRE CHRISTMAS
by
Denise Masters, Hollywood movie star
Robin has overscheduled herself…again. The woman really needs to get a good day planner. Or a personal assistant. I couldn't live without mine.
She'd roll her eyes at that. Authors don't have the same salaries as movie stars. I wasn't always famous, though. I remember what it was like to have nothing. That whole "starving artist" thing is no joke.
So I've had a little, and I've had a lot, and I've learned a few things, especially when it comes to Christmas. Here's the most important thing I've learned:
Money can put a lot of presents under the tree, but it can't buy friendship or family. It can't buy the Christmas spirit we all long for once the calendar flips to December first.
I live in a gorgeous Beverly Hills mansion, and the day after Thanksgiving, I fill it with Christmas trees and wreaths and every decoration you can imagine. Tasteful…and spiritless.
Meanwhile, I fill my calendar with events—parties, dates, movie premiers. They're over-the-top sparkly. Women in dresses that cost more than my first car, men wearing tuxedos and pretending not to hate them, all laughing a little too loud, drinking a little too much, pretending we're happy.
Pretending we aren't longing for real connection. For people who love us not because we're rich or famous but because we're lovable. Pretending we don't need God, and Jesus is just fable.
I know better. I've always known better. I just can't figure out how to be better.
So here I sit, surrounded by expensive Christmas décor, staring at the little homemade ornaments my daughter has created for me over the years. A reindeer made with a clothespin, red felt, pipe-cleaner antlers, and googly eyes. A cardboard star that loses a little more of its pasted-on glitter every year. And my favorite, a photo of my little girl, front teeth missing, framed with popsicle sticks. In her childish scrawl, she wrote, Luv You, Mommy.
Sweet Ella. I love her too. So much more than anybody realizes.
This year is going to be different. I've turned down every invitation, and not just because of the serial killer targeting famous actresses. That's not why I'm leaving California. I'm leaving because I want to spend Christmas with the people who matter. With Ella.
I want to rebuild the bridges I burned years ago. To do that, I'm going to have to share all my secrets.
All my disgrace.
But if there's even the possibility that, on the other side, I could have a real Christmas with the people I love…
The cost will be worth it.
By the way, I'm supposed to tell you that Robin is giving away an ebook copy of Wreathed in Disgrace. You don't want to miss it. You'll find out if I ever get my happily-ever-after. (Apparently, there's a hunky bodyguard in my future Merry Christmas to me!) You can get the book today for only 99¢, so check it out! https://www.amazon.com/dp/B09XGHZ2XJ
############################################################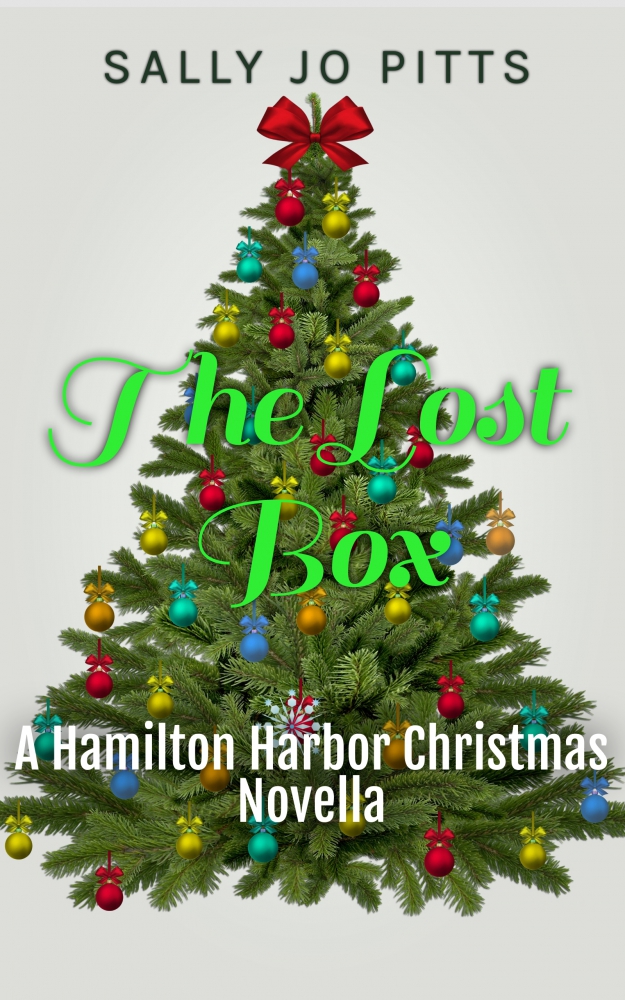 BOOK TITLE: The Lost Box: A Hamilton Harbor Christmas
AUTHOR: Sally Jo Pitts
BLURB: The sold-out Hamilton Harbor Christmas Pageant, "What Makes Christmas? is in jeopardy when the cast is detained in an out-of-town snowstorm. An actress, in town to visit family, agrees to help with the production but the prop box holding the answer to the play's question is missing. In the quest for THE LOST BOX, a renewed romance and the townspeople come together to reveal the true heart of Christmas.
GIVEAWAY: print copy (leave a comment below to be entered in the drawing for this Christmas novella. Drawing closes Tuesday, July 18th at midnight MT)
BUY LINK: https://tinyurl.com/48d37b4d
WIN YOUR WAY TO CHRISTMAS CHEER IN JULY
by
Sally Jo Pitts
I have two promotions to share with you.
#1
23 authors have joined together to bring Christmas in July to readers. For 12 days (July 20-31) there will be daily winners of a Christmas book and a Christmas themed item. A grand prize winner will receive a copy of all the books offered plus a $400 Amazon gift card! All you do is sign up. Click here for more information.
#2
12 authors are sharing Christmas books and a giveaway opportunity.
For information click here
Sally Jo Pitts brings a career as a private investigator, high school guidance counselor and teacher of family and consumer sciences to the fiction page. Tapping into her real-world experiences she writes what she likes to read, faith-based stories, steeped in the mysteries of life's relationships. She is author of the Hamilton Harbor Legacy romance series and the Seasons of Mystery series. You can connect with her at www.sallyjopitts.com
DON'T FORGET TO LEAVE A COMMENT TO BE ENTERED IN THE DRAWING FOR AN EBOOK COPY OF WREATHED IN DISGRACE. AND A PRINT COPY OF THE LOST BOX. DRAWING CLOSES TUESDAY, JULY 18TH AT MIDNIGHT MT. (U.S. residents only eligible for print copy)
BY LEAVING A COMMENT, YOU GRANT PERMISSION FOR YOUR EMAIL TO BE REVEALED TO THE AUTHOR IF YOU ARE THE WINNER TO FACILITATE RECEIPT OF YOUR BOOK.