Welcome
Step Into The Light Blog Talk Radio
Is where we introduce listeners to people who have found their way out of the dark shadows of life and back to light and those who lead others on their journey from darkness to light.
STEP INTO THE LIGHT
Airs Tuesday Mornings at 8:00 AM MDT
To find "more information" about current podcast guests, go to https://pattishene.com/stepintothelightradioshow
Patti's Blogs; Patti's Porch & The Over Fifty Writer; Podcast Step Into the Light
Meet seasoned authors, learn about new books and find inspiration to help you along your journey. No matter how far you've come or where you are going, I'd be honored to travel with you. If you like what you see, please subscribe to avoid missing updates.
Subscribe to Patti Shene's Posts
Step Into the Light Blog Talk Radio Show
Latest Show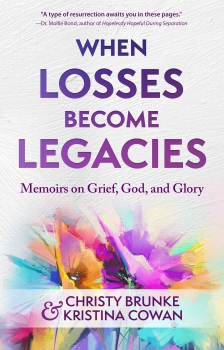 2022-11-29
Episode #213 - Featuring Christy Brunke & Kristina Cowan
Christy Brunke is an award-winning author, a mom, a pastor's wife, and former missionary. The Lord has led her on adventures here and abroad. She has written hundreds of short nonfiction pieces and has co-authored When Losses Become Legacies with Kristina Cowan. Kristina's aspiration was to be an astronaut, that is until the space shuttle Challenger perished. So, she pursued her other love, which is writing. She's covered everything from education to women's issues to 9/11.