Welcome
Step Into The Light Blog Talk Radio
Is where we introduce listeners to people who have found their way out of the dark shadows of life and back to light and those who lead others on their journey from darkness to light.
STEP INTO THE LIGHT
Airs Tuesday Mornings at 8:00 AM MDT
To find "more information" about current podcast guests, go to https://pattishene.com/stepintothelightradioshow
Patti's Blogs; Patti's Porch & The Over Fifty Writer; Podcast Step Into the Light
Meet seasoned authors, learn about new books and find inspiration to help you along your journey. No matter how far you've come or where you are going, I'd be honored to travel with you. If you like what you see, please subscribe to avoid missing updates.
Subscribe to Patti Shene's Posts
Step Into the Light Blog Talk Radio Show
Latest Show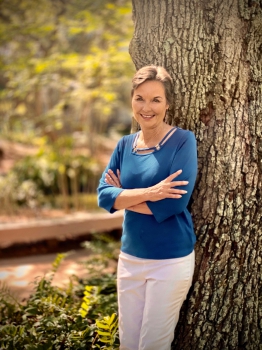 2022-10-04
Episode #209 - Featuring Ginny Dent Brant
Ginny has battled cancer, ministered around the world, and served on the front lines of American culture as a counselor, educator, wellness advocate, and adjunct professor. Her recent book, Unleash Your God-given Healing: Eight Steps to Prevent and Survive Cancer was written with commentary from an oncologist and medical researcher. Listen to Ginny share what she learned about the natural healing power God has given our bodies as we recognize Breast Cancer Awareness Month.