TODAY, CHRISTMAS IN JULY FEATURES AUTHORS
KATHY McKINSEY AND CHRISTINA SINISI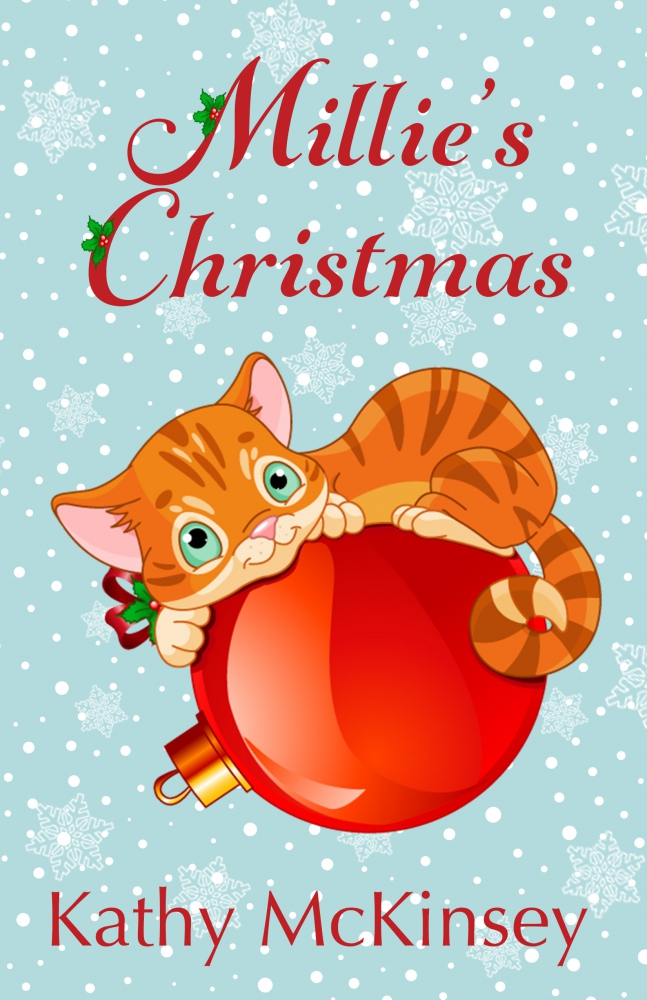 TITLE: Millie's Christmas
BLURB: Ruthie says Millie will love Christmas. Ruthie is Millie's best friend, so she's sure Ruthie's right, but why does Millie keep finding Ruthie and her brother Jake crying?
Millie, an orange kitten, shares about her first Christmas. Her best friend Ruthie, six years old, teaches Millie about Christmas—food, decorations, music, presents, and Jesus!
Millie's friend Bruce, the family dog, also helps her celebrate Christmas, and sometimes gets her in trouble.
When Ruthie's big brother Jake breaks his ankle, Millie learns about sad things, like divorce, when Jake can't visit his mommy for Christmas. Millie watches Ruthie's family love each other through the sadness, and find joy in Christmas.
GIVEAWAY: print (leave a comment below to be entered in the drawing for this delightful Christmas children's book. Drawing closes Tuesday, August 1st at midnight MT)

BUY LINK  
IMMANUEL, GOD WITH US
by
Kathy McKinsey
"She will give birth to a son, and you are to give him the name Jesus, because he will save his people from their sins" - Matthew 1:21-23
All this took place to fulfill what the Lord had said through the prophet: "The virgin will conceive and give birth to a son, and they will call him Immanuel"(which means "God with us").
What an amazing story we have in Matthew chapters 1 and 2—of men and angels and a star and visitors from far away and wicked rulers—to safely bring God to be with us.
First, Joseph, who would be Jesus' adopted father, must have been so hurt when he learned Mary, his fiancee, became pregnant before they were together. Yet, he was kind and did not want to publicly shame her, and when God sent an angel to explain to him the miracle of the child Mary was carrying, Joseph obeyed and took her to be his wife.
Visitors from far away believed what they'd heard about a coming king of the Jews, and they followed a star to bring them to worship him.
Herod was so outraged, he caused a disturbance for everyone in Jerusalem and brought tragedy to the families of Bethlehem.
Joseph again believed the angels sent to him and moved Mary and Jesus first to Egypt, then Nazareth, keeping the child Jesus safe.
A breath-taking story of obedience and sorrow and joy, to bring us Immanuel, God is with us, Jesus, the Lord who saves.
Kathy McKinsey grew up on a pig farm in Missouri, and although she's lived in cities for nearly 40 years, she still considers herself a farm girl.
Kathy had two careers before writing—stay-at-home-Mom and rehabilitation teacher for the blind.
She lives in Lakewood, Ohio with her husband of 32 years, Murray, and two of their five adult children. Besides writing, Kathy enjoys activities with her church, editing for other writers, braille transcribing, crocheting, knitting, and playing with the cat and dog.
Connect with Kathy:
Twitter
Email: [email protected]
##############################################################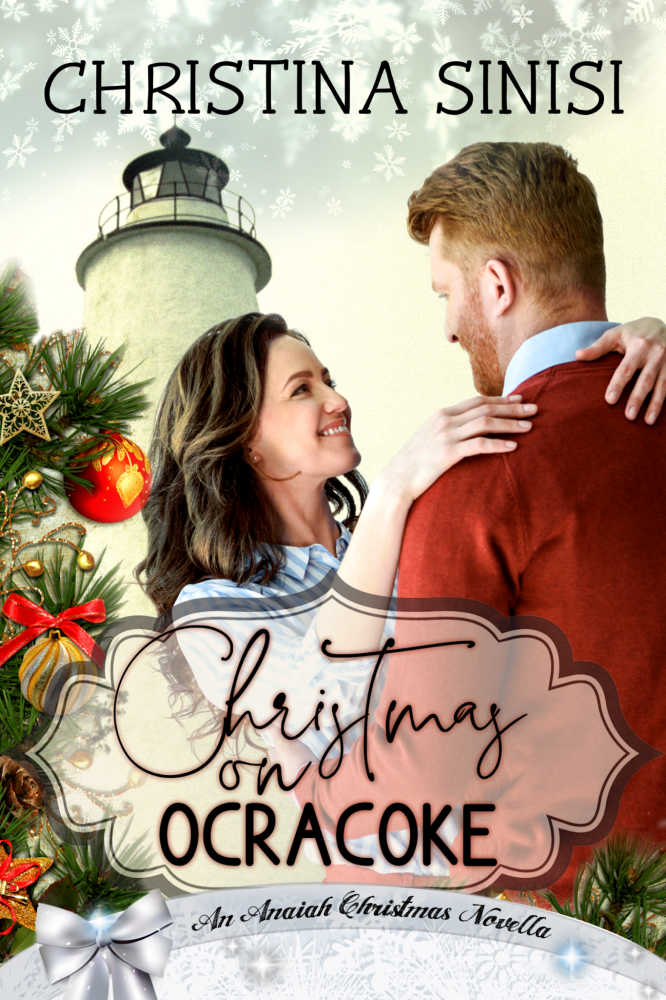 TITLE: Christmas on Ocracoke
BLURB: Reeling from the upheaval of a failed marriage, Annie Hanahan is desperate for a new start—and when she inherits a cottage on Ocracoke Island, she may finally get it. Without a second thought, she packs up and leaves everything behind: her first name, her job, and her ex-husband, because more than anything, she wants to get her son away from his father's partying and neglectful ways. But when she arrives in the Outer Banks, she finds the island—and her promised refuge—ravaged by Hurricane Dorian.
When their parents died in a tragic car accident, Trey Kingsley dropped out of college to raise his sister. Now that she's grown and moved away, it's his turn to find a life of his own. As a contractor who has given so much of his time to helping Ocracoke recover from the devastation of Hurricane Dorian, it surprises no one when he offers to help the beautiful newcomer, but something is holding her back. Life keeps throwing them together, though, or perhaps God's hand is giving them a nudge. Will a little bit of divine intervention be enough for a Merry Christmas on Ocracoke?
GIVEAWAY: ebook (leave a comment below to be entered in the drawing for this Christmas novella. Drawing closes Tuesday, August 1st at midnight MT)

BUY LINK
THE STORY BEHIND WHY I WROTE…CHRISTMAS ON OCRACOKE
by
Christina Sinisi
My first novella was published in December of 2019, titled The Christmas Confusion. Once that book was accepted in June of 2019, I immediately started on a follow-up novel. When I sent that book (Sweet Summer) to the publisher, they balked, saying that they didn't have space in the schedule for a full-length novel that year. So, I got busy and wrote another novella by the next June.
I found out that Sweet Summer would need to wait over Christmas break of 2019. I was visiting my youngest sister at her vacation home on Hatteras Point on the Outer Banks. Hurricane Dorian had barely made an impact in Charleston the previous September but the storm had devastated the island of Ocracoke.
Still, I thought, if I thought about it all, that all traces of the damage would be gone by the end of December.
I was wrong. Mountains of debris lined the road. The restaurant we'd chosen was closed, maybe never to open again. We drove around, searching for something to eat and found a pizza place—the only thing available and crowded. Still, the beauty of the place and the resilience of the islanders impressed me and I wanted to share their story.
Then, I thought to myself—who would be the hero in such a place at such a time? I get it, a construction worker or a contractor who was willing to drop everything and help rebuild.
For the heroine, I wanted to keep a link to Charleston, South Carolina—where I live, and the setting for my other books, so far. I also thought what would bring a person to such an isolated place—even though the islands are closer by water, they are an eight-hour drive by land. Ah, I know, she inherited one of the cottages on Ocracoke I saw all boarded up.
Only she was fleeing a bad family situation and hadn't watched the news—so like me, she got there with no idea of the destruction she was facing.
Now, she arrives on Ocracoke, rambunctious toddler in tow, and has no place to live. Whoever will she call?
A member of American Christian Fiction Writers, Christina Sinisi writes stories about families, both the broken and blessed. Her works include a semi-finalist in the Amazon Breakthrough Novel Award contest and the American Title IV Contest where she appeared in the top ten in the Romantic Times magazine. By day, she is a psychology professor and lives in the LowCountry of South Carolina with her husband and two children and loves a good cooking challenge. Please visit her at Christina Sinisi-Author on Facebook and christinasinisi.com.
www.ChristinaSinisi.com Go here and click on Contact to sign up for newsletter! Thanks. :)