Patti's Gunsmoke Obsession
Ever since James Arness appeared on our TV screen as Marshal Matt Dillon on September 10, 1955, when I was all of four years old, "Gunsmoke" has remained my favorite television series of all time. Little did I know as I watched those shows during my childhood that technology would someday allow me to enjoy the episodes over and over again. I have at least one copy of all 635 filmed episodes, all twenty seasons, on either VCR tape or DVD, and thanks to Encore's Westerns Channel and TVLand, my DVR is set to continuous record for every episode that is aired on a daily basis.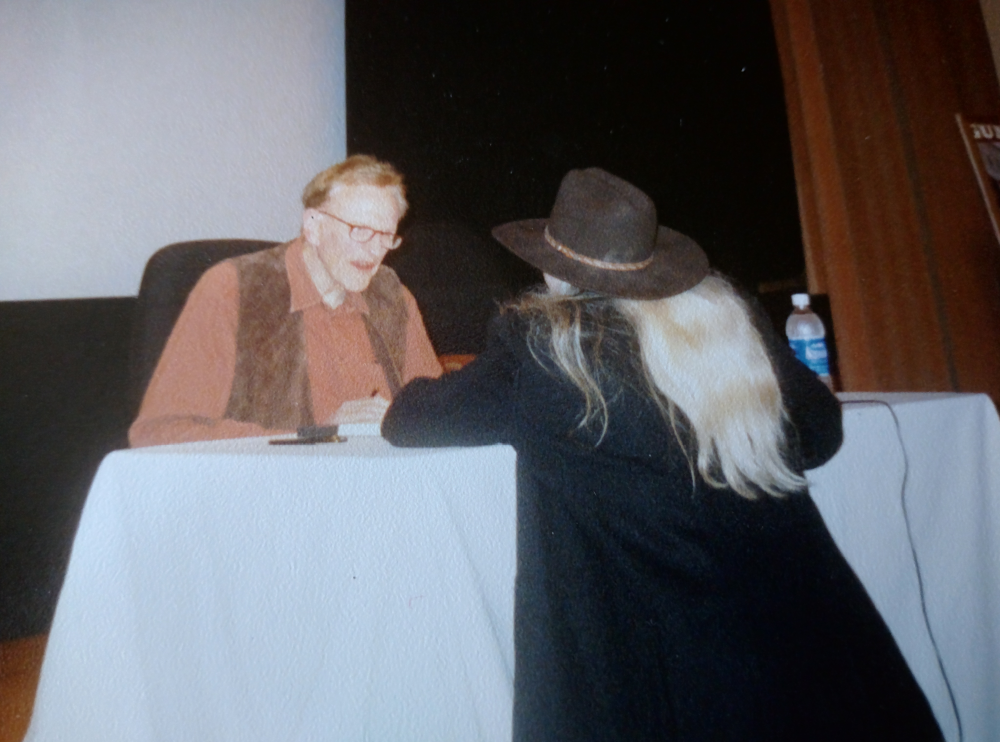 Not many people get to meet their childhood hero in real life, but after joining a "Gunsmoke" internet group, I got to go to LA and spend time with Jim on two separate occasions. Even have photos to prove it! I have a few autographed photos too! You might say I'm a real Jim Arness fan. Of course, Jim passed away a couple of years ago, but Marshal Matt Dillon – ha! He'll be around for years to come!
I happen to live in the town where Ken Curtis ("Gunsmoke's" Festus Haggen) grew up and have friends who knew him very well.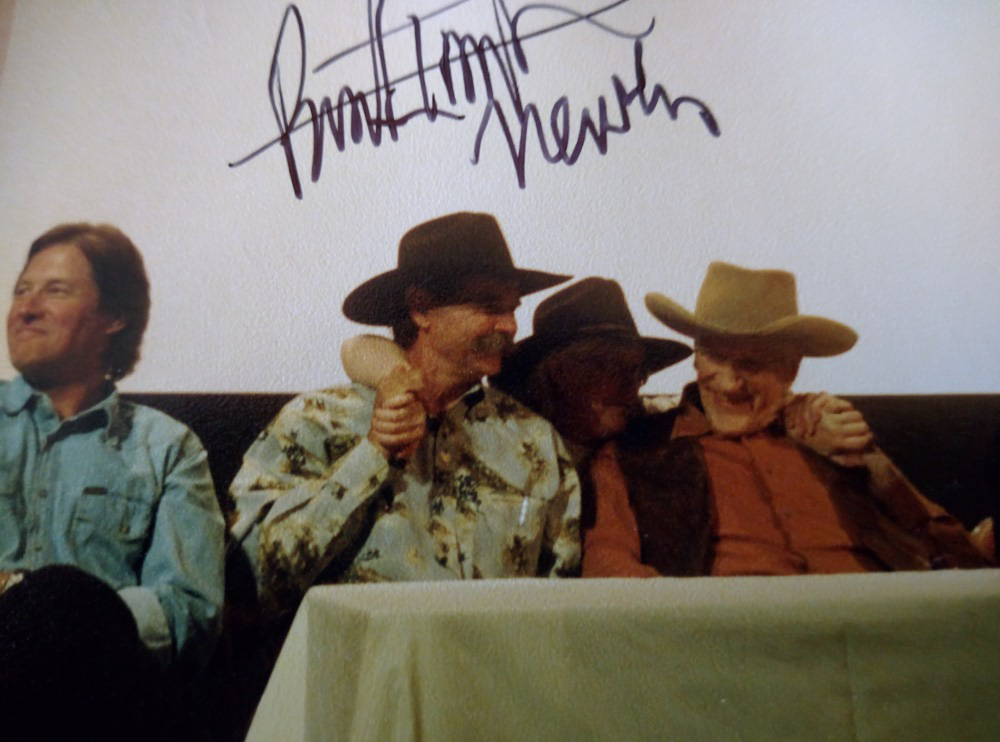 There are several web sites out there devoted to "Gunsmoke" and Jim that offer a lot of researched and accurate information, so I won't present that here. I just thought it would be fun to share my thoughts on some of the episodes and post a little bit of Gunsmoke fan fiction.
After all, this is my home on the web, and it just wouldn't be "home" without "Gunsmoke!"