Oh my goodness, I can't believe it has been over four months since I posted on the porch! I knew time was ticking by, but I was appalled to see my last posting date of May 14th!
There has been lots going on in my life that has kept me away, but I've been feeling a tug to return to the porch for a while now. My husband's medical issues (see Those Temporary Interruptions posted 2/21/13) have continued to drag on for the past seven months. Manuel has had three surgeries since February and this is his fourth course with the wound vac machine.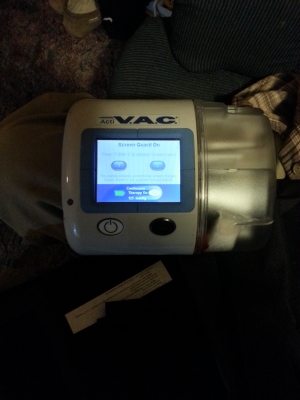 Another surgery (praying this is the last one!) looms on the horizon within the next couple of months. The last surgery, scheduled for September 12th, was pushed up a week when we rushed to Memorial Hospital in the early morning. He came within two hours of losing his leg.
All of this has taken its toll on our family and I often find myself physically and emotionally drained. It is the support of family, friends, and God's ever present strength that helps us both to face another day.
I've let my writing life be totally derailed, and I've come to the realization that it's time to get back on track. I miss writing, even if it's a blog post every now and again. My heart yearns to put words on paper, even if they don't always make a lot of sense. I won't promise regular posts because our lives are in such chaos right now, but when I find (no - make!) time to scratch out a blog post, I will.
In case my ramblings are entirely boring to my readers, I wanted to present a book review that I just posted in several other locations.
My review of Reign: The Chronicles of Queen Jezebel by Ginger Garrett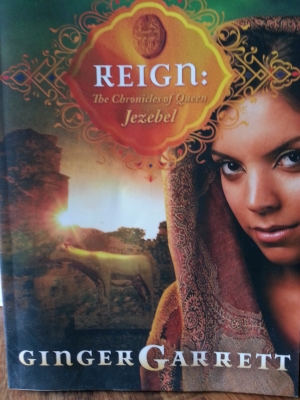 I have always admired authors of good Biblical fiction because it makes those long and winding passages in the Old Testament come to life for me. Ginger Garrett's book, Reign: The Chronicles of Queen Jezebel, did not disappoint.
Even though I have read the story of Queen Jezebel in I and II Kings, Miss Garrett's fictionalized account, based on extensive research, put me inside the stubborn mind and hardened heart of this Biblical character. I could feel Jezebel's anger, resentment, and resistance to the power of the one true God as she struggles to emulate the gods she worships.
Ahab's battle to rule his people in a land plagued by God's wrath and Obadiah's attempts to bring them both to an understanding of the need for obedience to God is well displayed.
Vivid descriptions of the ancient rituals practiced in Bible times are sometimes violent and graphic, but I have no doubt they are also realistic.
I would recommend this book to any reader who likes to travel back in time to the tumultuous and rebellious days of existence in ancient Israel.
This book was given to me by David C. Cook through Fred Laurent at Bookfun.org with no compulsion to provide anything other than my honest opinion in a review.