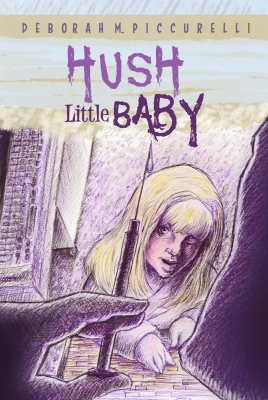 Featured Book: HUSH, LITTLE BABY
Author: Deborah M. Piccurelli
Publisher: Sword of the Spirit
Genre: Inspirational Romantic Suspense
Series or Stand Alone: Stand alone novel
Target age: 25 - 65 yrs. old (but teens and early adultsshould probably read it, too)
See below for instructions on how to win an eversion of Hush, Little Baby.
DO YOU HAVE ISSUES WITH MY WRITING?
BY
DEBORAH M. PICCURELLI
I am a romantic suspense novelist, but causes and issues are at the core of most books I write. For those who don't know what cause and issue writing is, for me it's taking perhaps a little-known, dark and heinous activity, and bringing it into the light. This world is chock-full of sinister people who perform despicable deeds in secret. Some of these people could turn out to be your neighbor, your boss, or your friendly pharmacist. These acts are disgusting and menacing to the innocent and vulnerable.
You may ask why I write about such shocking topics. My answer would simply be that I feel called to. I believe it's what the Lord put on my heart. I have to admit, though, that it is sometimes difficult to "live" in that world in order to make my story authentic. I must be careful not to let my own emotions about a particular subject get in the way of the storytelling. Of course, a character can mimic what I might feel in the way of shock, or repulsion, but I can not let those feelings run throughout the book.
Sometimes, creating a romantic element for such stories can be challenging, but the Lord always provides a way. For instance, my current release, Hush, Little Baby, is about fetal harvesting (a.k.a. baby body parts trafficking), a component of abortion. The two main characters are not directly involved in the act itself, but are only investigating claims of a clinic engaging in it. They have a private life separate from their jobs, and so that is where the romance comes in. That's not to say there aren't opportunities for romantic situations that can be woven into scenes related to the work itself.
My goal in cause and issue writing is to first, bring about awareness that such happenings occur. Secondly, to help put a stop to them by donating a portion of the proceeds to a related charity. An added benefit to the latter is that it affords the reader an active part in both.
Some may say I have an agenda for my writing, and that may be, but don't all authors have a message or takeaway factor to what they write? Basically, my novel writing has a four-fold purpose: To honor the Lord, to expose the unthinkable, to contribute to its eradication, and to offer, to the best of my ability, an enjoyable, entertaining, informative story.
Back Cover Blurb for Hush, Little Baby:
Investigative journalist, Amber Blake, is a little person bent on payback for the death of her average-sized twinsister. Enlisted byher former partner and estranged husband, Evan, she poses as a counselor in an abortion clinic to expose the doctor responsible for fetal harvesting. As a Christian, she struggles with concealing her beliefs to maintain her cover, while the doctor's romantic overtures tumble her stomach. Amber agrees to date him for the sake of the story . . . but nothing prepares her for what's behind a mysterious door in his office.
LEAVE A COMMENT TO BE PLACED IN A DRAWING TO WIN AN EVERSION COPY OF HUSH, LITTLE BABY. CONTEST ENDS FRIDAY, FEBRUARY 21ST AT MIDNIGHT (MST). BE SURE TO LEAVE YOUR EMAIL ADDRESS SO I CAN GET IN TOUCH WITH YOU IF YOU WIN!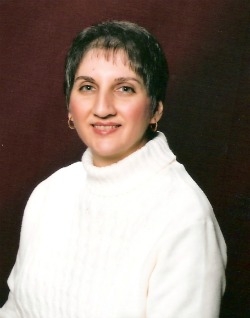 Deborah M. Piccurelli is an advocate for sanctity of life, and tackles
such issues in her novels, weaving them into compelling stories.
She lives in New Jersey with her husband and their two sons.