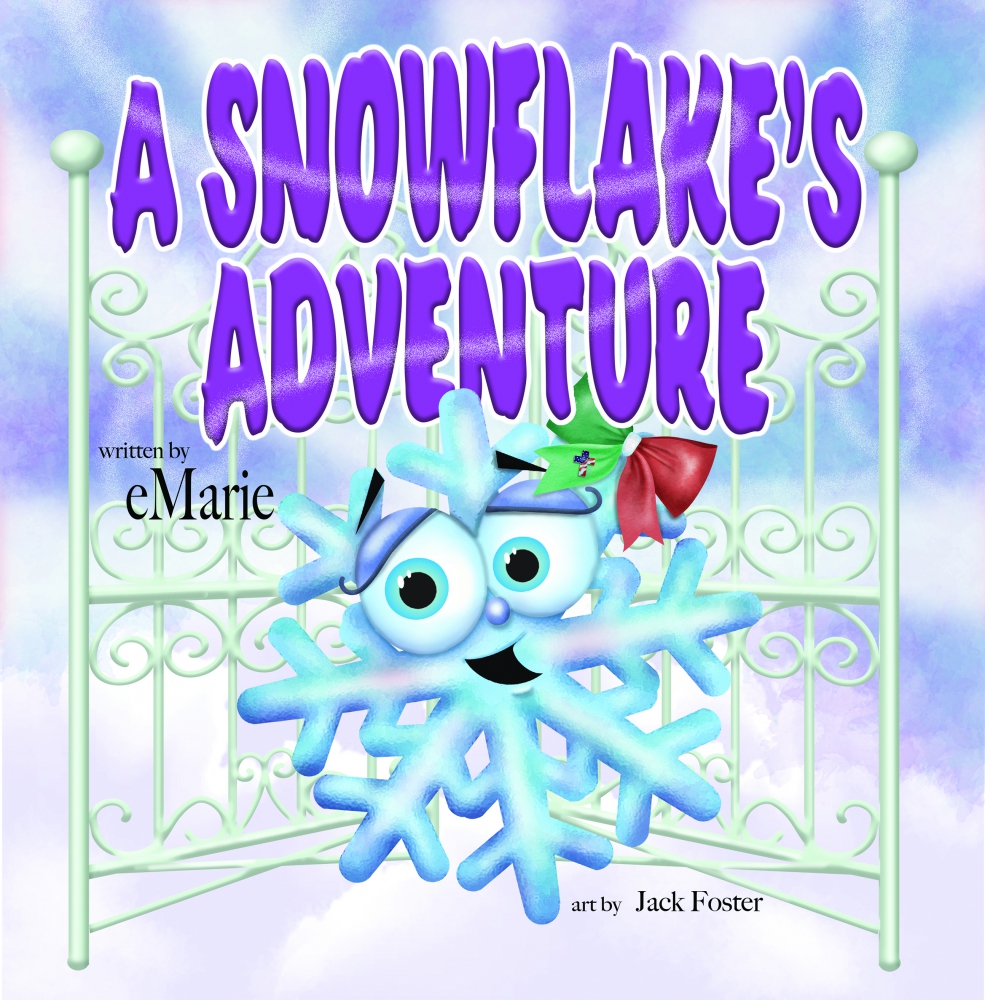 FEATURED BOOK: A Snowflake's Adventure
AUTHOR: eMarie
PUBLISHER: MerryHeartInk
GENRE: Children's Picture Book
SERIES OR STAND ALONE: Stand alone
TARGET AGE: 5-10 YO
IT IS MY PLEASURE TO WELCOME AUTHOR EMARIE TO PATTI'S PORCH. eMARIE SHARES THE INSPIRATION THAT ED TO THE CREATION OF HER CHILDREN'S BOOK.
eMARIE IS OFFERING A GIVEAWAY! SIMPLY LEAVE A COMMENT BELOW TO ENTER THE DRAWING FOR A PRINT COPY OF A SNOWFLAKE'S ADVENTURE.
A SNOWFLAKE'S ADVENTURE
by
eMarie
Four years ago, after my husband's stage 4 cancer diagnosis, I maintained a stoic front. In my heart, I believed God and took Him at His word. I knew He cared about what was happening to my husband. To me. That He was still available, able, and in control of every aspect of our lives. But wanted, needed something personal. Something from Him to show me that even though I didn't see it, He was still working, still moving on our behalf.
Crickets.
I got in the car to go to lunch with a group of Bible study friends. As I pulled into the parking lot of the restaurant, I again asked God for something personal. To let me know He was with me. But a mental check of His goodness, His presence throughout the Old and New Testament brought no startling revelation or singular peace. Walking into the restaurant, beyond frustrated, I took a deep breath and exhaled. That's when it hit me hard enough to jolt my brain.
My breath!
My first breath was proof of life! Not just my life. Proof of God's existence! Proof of His personal love for me. For each of us. His breath gives us life. He created us for His purposes. Our lives were, are, and forevermore will be personal to Him.
That afternoon, in an effort to capture what God showed me, I penned the first words to A Snowflake's Adventure.
...four years later, my husband is living with cancer and doing well.
A Snowflake's Adventure is a story of God's personal love. To my husband. To me. To every child He's ever created. Unique. Purposeful. We are His one-of-a-kind design. Each. And. Every. One.
P.S. On 10/14/21, A Snowflake's Adventure became #1 on Amazon's list of Hot New Releases and #20 on its list of Christian Children's Early Readers! That's what God did!!
A Snowflake's Adventure is available in English and Spanish on Amazon and IngramSpark. For every book sold, one will be donated to Operation Christmas Child/Samaritan's Purse Shoebox drive. Thank you for making this dream a reality!
Back cover blurb for A Snowflake's Adventure:
A snowflake that doesn't want to fall?
Come and meet Pearl, a delightful, spunky snowflake who knows what happens after snowflakes tumble to the earth. They melt! She wants no part of it—until the Creator shares His unique purpose for her.
Amazon Buy link http://ow.ly/hPjs30s23A4
DON'T FORGET TO LEAVE A COMMENT TO BE PLACED IN THE DRAWING TO WIN A COPY OF A SNOWFLAKE'S ADVENTURE BETWEEN NOW AND TUESDAY, DECEMBER 7TH AT MIDNGITH MST.
BY LEAVING A COMMENT, YOU GRANT PERMISSION FOR YOUR EMAIL TO BE REVEALED TO THE AUTHOR IF YOU ARE THE WINNER TO FACILITATE RECEIPT OF YOUR BOOK.
Patti's Review of A Snowflake's Adventure
Author eMarie uses a phenomenon in nature that often fascinates children, the snowflake, to tell a delightful children's story. What child doesn't giggle with delight to watch a snowflake melt on a mitten or tickle the tongue?
A Snowflake's Adventure illustrates the message that all children are created by the loving hand of God to fulfill a special purpose. The story also demonstrates the fears we all experience when venturing into the unknown, expressed in language that caters to the heart and mind of a child.
Facts about snowflakes add an educational facet to the book and the pages to be colored provide an opportunity for a fun activity.
Note: I would question the age rating for this book. It is my opinion that the story would be appropriate and hold meaning for children much younger than the recommended age.
SPECIAL NOTE: eMARIE sent 500 books to OCC/Samaritan's Purse and would love to send more!! :)

For a limited time, A Snowflake's Adventure is only $7.99, only on Amazon - an adventurous, faith-filled children's picture book (illustrations by Jack Foster!), perfect for ages 5-10. Thank you for your purchase and review.

If you've already purchased a book, consider purchasing one for a neighbor, a church or school library, or a toy drive. God bless you and Merry Christmas!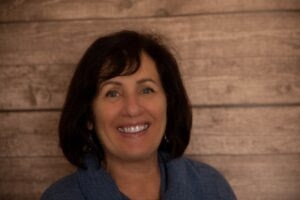 eMARIEis a dedicated follower of Jesus Christ and an author. She worked in the medical field for over twenty-five years. After completing her B.S.H.S., she became a health educator and received international credentials as a childbirth educator and lactation consultant. She has served as a women's Bible study leader and participates in local and online writers' groups and book clubs.
In the past three years, eMarie's writing has received numerous first-place awards. She's written a Romance-Comedy/Speculative Fiction story; completed two books in a Middle Grade/Young Adult Suspense trilogy; and has begun work on a Speculative Fiction trilogy based on Biblical gardens. Her
A Snowflake's Adventure, a children's picture book about God's love and exciting purpose for each child, was published in October 2021.
Visit eMarie at her website MerryHeartInk.com
SUBSCRIBE TO PATTI'S BLOGS HERE.