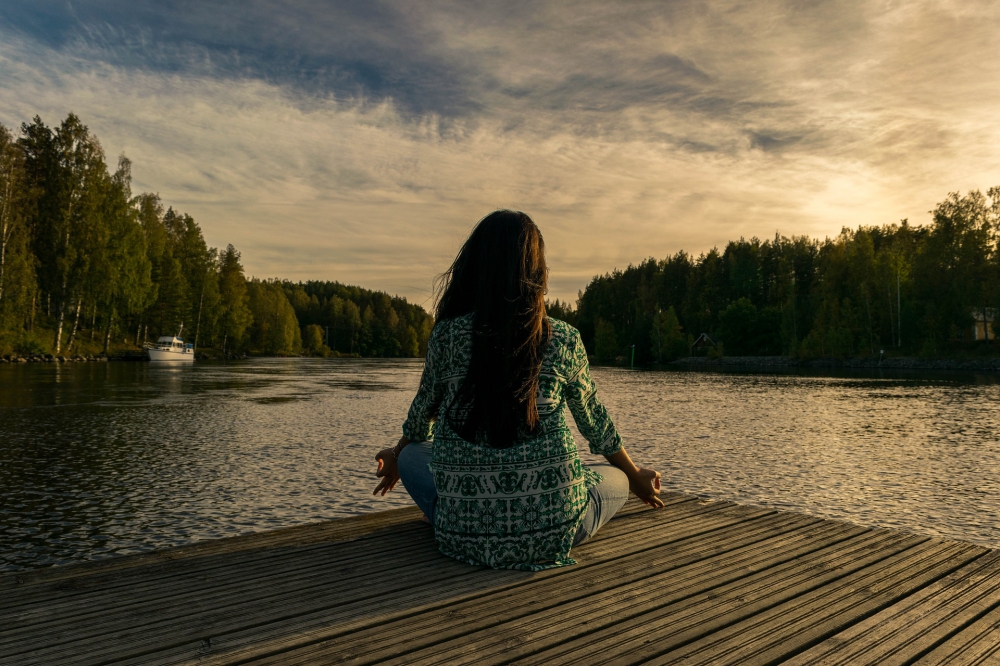 Photo from Pixabay
KEEPING IN BALANCE
by
Patti Shene
When I was a kid, I loved heights and any situation that challenged my sense of balance. I couldnt' resist navigating every roadside curb on ever street I walked down in my home town. Negotiating my way along the length of the stone fences on my great aunt and uncle's farm in Connecticut awakened a thrill of excitement. Climbing up on the roof or peering over the edge of a cliff allured my young and foolish heart.
One Christmas, my sister and I received a set of bunkbeds. I can recall taking the short ladder, standing it in the middle of the room (when no one was around to watch me), and trying to climb it without the support of furniture or a wall. Attempting such a futile feat ticked my sense of adventure beyond measure.
Several years later, I went to the town public pool for a swim. The pool had a high diving board, and I decided it would be great fun to take a dive from that height. I still recall my then six or seven-year-old nephew shouting clear across the pool, "Don't do it, Aunt Pat! Don't' do it! I don't want to watch you die!"
I took that dive anyway…
And landed smack on my belly. I didn't die, but oh, how that hurt!
Years have passed since those adventurous days. As they recede into the archives of my memories, my physical balance capabilities have waned considerably. After foot surgery in 2020, I discovered that it takes consistent effort and exercise to get it back once it is lost.
Physical balance is essential at any age to maintaining good health, execution of daily activities, adequate reaction time, prevention of injury, and reduction of pain.
There are other aspects of our lives beyond the physical in which balance is key to one's health, happiness, productivity, and purpose.
Socialization with people of all ages keeps us in touch with our changing world. We can learn from our elders by listening to their experiences, and our young people can teach us skills they acquire that are foreign to us.
A variety of activities keep us in balance mentally, from crossword puzzles to movies, a walk to reading a book. These pursuits strengthen our brains in different ways, from invoking a sense of peace to stimulating the imagination.
Relationships with old acquaintances and new friendships give us a perspective on the time line in our lives. Sharing memories with old friends reminds us of the influence our past has on our present. Developing new friendships can guide us down new paths for the future.
Spiritual balance is essential to tranquility and fulfillment. One attains this through consistent quiet time with God, whether reading His word to get to know Him or sharing our deepest thoughts in prayer to draw close to Him. We enrich that balance when we fellowship with other believers and share our faith with those around us.
What would you like to bring back into balance in your life this year?