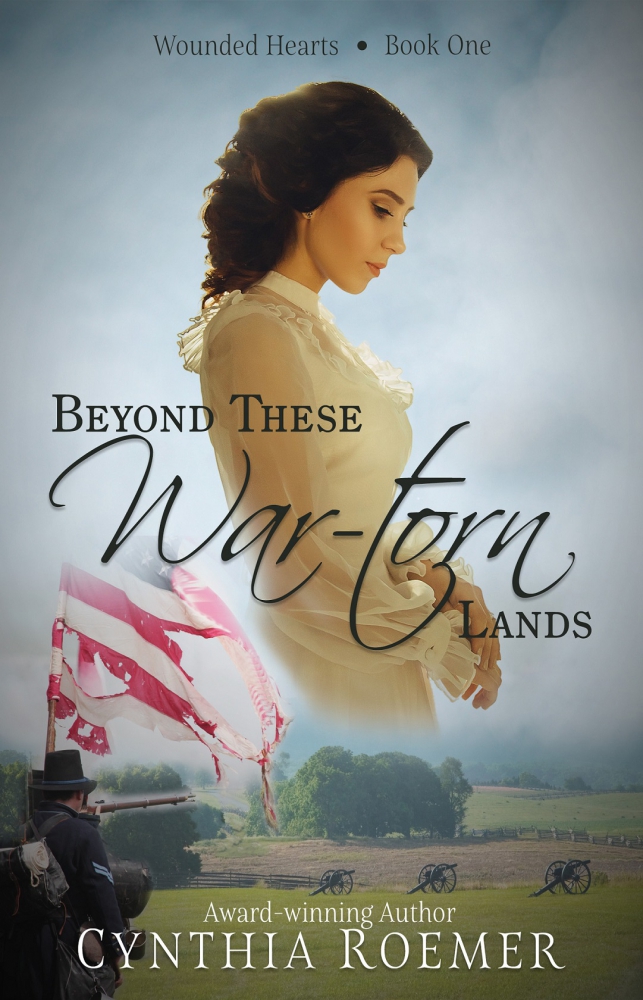 FEATURED BOOK: Beyond These War-torn Lands
AUTHOR: Cynthia Roemer
PUBLISHER: Scrivenings Press
GENRE: inspirational historical romance
SERIES OR STAND ALONE: Book One ~ Wounded Heart series
TARGET AGE: 16 and up
IT IS MY PLEASURE TO WELCOME AUTHOR CYNTHIA ROEMER TO PATTI'S PORCH. CYNTHIA SHARES INSIGHT INTO HER MESSAGE SHE CONVEYS IN HER NOVEL CIVIL WAR ERA NOVEL, BEYOND THESE WAR-TORN LANDS.
CYNTHIA IS OFFERING A GIVEAWAY! SIMPLY LEAVE A COMMENT BELOW TO ENTER THE DRAWING FOR AN EBOOK COPY OF BEYOND THESE WAR-TORN LANDS.
LOVING THE UNLOVABLE
by
Cynthia Roemer
One of the hardest things the Lord asks us to do as Christ-followers is to love the unlovable—those who hurt and mistreat us. Perhaps that's why He led me to write my latest novel, Beyond These War-Torn Lands. Because loving the unlovable (our enemy) is something I (and probably everyone else) struggles with.
When others wrong us, our first instinct is to either avoid that person or seek revenge. But in His Sermon on the Mount, Jesus commissioned us to love your enemies and pray for those who persecute you - Matthew 5:44 (NIV). What a difficult challenge!
Responding to character attacks or unfair treatment with kindness and love takes a huge amount of courage and self-control. From opposing sides of the Civil War, my hero (Drew) and my heroine (Caroline) in Beyond These War-Torn Lands not only face the challenge of overcoming the biases and discord between people groups, but also encounter difficult personal relationships.
When Caroline's father continually rejects her and downgrades her character, she is deeply hurt and cut to the core. Though she suppresses those emotions for a time, they eventually swelter into bitterness and even hatred. It takes the wise words of a friend (Drew) and God's Word to help her see the anger she has bottled up inside her is only heaping more injury upon herself. In the end, she must choose to continue to nurse her bitterness until it destroys her or forgive.
Drew also encounters a rather difficult individual—a superior officer who seems to take pleasure in criticizing and humiliating him. As the war progresses, the opportunity arises for Drew to avenge himself against this officer, and he must weigh his faith against his will to retaliate.
I imagine we all have at least one person we consider an "enemy". Someone we find difficult to love. And in these challenging times when opposition and strife are the norm rather than the exception, I pray the messages woven within the pages of this novel will touch your heart in a powerful way. I know writing it has mine!
May the Lord stir us to choose Christ-like love over hatred, and may each kindness we show reflect Him in our lives.
Back Cover blurb for Beyond These War-Torn Lands:
The War brought them together ~ Would it also tear them apart?
While en route to aid Confederate soldiers injured in battle near her home, Southerner Caroline Dunbar stumbles across a wounded Union sergeant. Unable to ignore his plea for help, she tends his injuries and hides him away, only to find her attachment to him deepening. But when her secret is discovered, Caroline incurs her father's wrath and, in turn, unlocks a dark secret from the past which she is determined to unravel.
After being forced to flee his place of refuge, Sergeant Andrew Gallagher fears he's seen the last of Caroline. Resolved not to let that happen, when the war ends, he seeks her out, only to discover she's been sent away. When word reaches him that President Lincoln has been shot, Drew is assigned the task of tracking down the assassin. A chance encounter with Caroline revives his hopes, until he learns she may be involved in a plot to aid the assassin.
Amazon Buy Link: http://ow.ly/4qay30s7na2
DON'T FORGET TO LEAVE A COMMENT TO BE PLACED IN THE DRAWING TO WIN AN EBOOK COPY OF BEYOND THESE WAR-TORN LANDS BETWEEN NOW AND THURSDAY, JANUARY 27TH AT MIDNIGHT MST.
BY LEAVING A COMMENT, YOU GRANT PERMISSION FOR YOUR EMAIL TO BE REVEALED TO THE AUTHOR IF YOU ARE THE WINNER TO FACILITATE RECEIPT OF YOUR BOOK.
Patti's review of Beyond These War-Torn Lands
If you are a reader who enjoys historical fiction, especially the Civil War era, you will thoroughly enjoy this ne novel, Beyond These War-Torn Lands by Cynthia Roemer. Having read her Prairie Sky series, I was looking forward to reading this book and was not disappointed.
Cynthia crafts an intricate yet believable story line backed by just the right mixture of imagination and historical fact. Her hero, Drew Gallagher, and heroine, Caroline Dunbar, are faced with difficult choices forced on them by war that challenge their beliefs, their faith, and the fabric of their character. Raised on opposing sides of the Civil War, they are thrown together, then pulled apart as the conflict rages around them and plays in integral part in their future.
Both are confronted with past hurts that expose their vulnerability and compel them to find the strength and fortitude needed to overcome self-doubt and grow in their relationships with others and with God.
I appreciate the smooth and detailed manner in which Cynthia Roemer crafts her novels to create a book that keep the reader turning the pages from the beginning of chapter one to the very last page. I am happy to hear there are other books to follow in this series.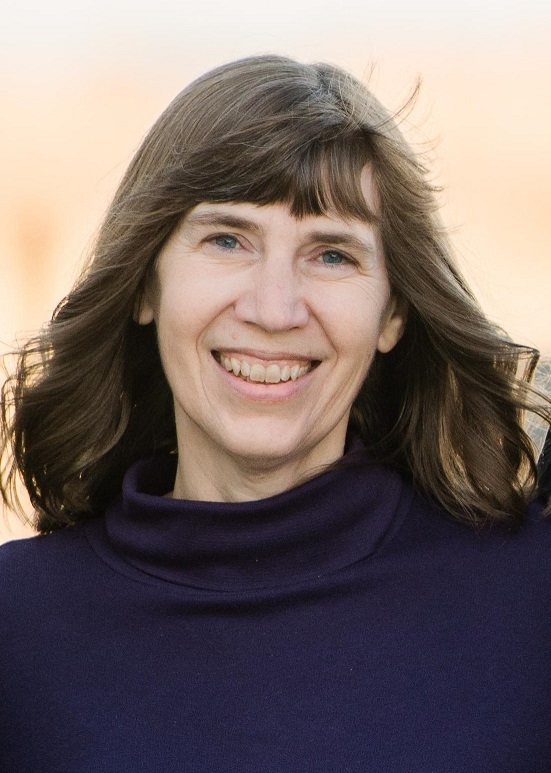 Cynthia Roemer is an inspirational, bestselling author with a heart for scattering seeds of hope into the hearts of readers. Raised in the cornfields of rural Illinois, Cynthia enjoys spinning tales set in the backdrop of the mid-1800's prairie and Civil War era. Her Prairie Sky Series consists of Amazon bestseller, Under This Same Sky, Under Prairie Skies, and Under Moonlit Skies, a 2020 Selah Award winning novel. Her fourth novel, Beyond These War-Torn Lands, a Civil War novel, is Book One in her Wounded Heart Series.
Cynthia writes from her family farm in central Illinois where she resides with her husband of twenty-seven years. They have two grown sons and a daughter-in-love. When she isn't writing or researching, Cynthia can be found hiking, biking, gardening, reading, or riding sidesaddle with her husband in the combine or on their motorcycle. She is a member of American Christian Fiction Writers. Connect with Cynthia online:
Website: https://cynthiaroemer.com/
Facebook: https://www.facebook.com/AuthorCynthiaRoemer/
Goodreads: https://www.goodreads.com/author/show/16785237.Cynthia_Roemer
Author Newsletter Sign-up: https://mailchi.mp/2a0d03dfaa50/newslettersignup
Amazon Author Page: http://ow.ly/aG7x30s7mXA
BookBub: https://www.bookbub.com/profile/cynthia-roemer
Twitter: https://twitter.com/cynthiaroemer
Instagram: https://www.instagram.com/cynthiaroemer_author/
SUBSCRIBE TO PATTI'S BLOGS HERE