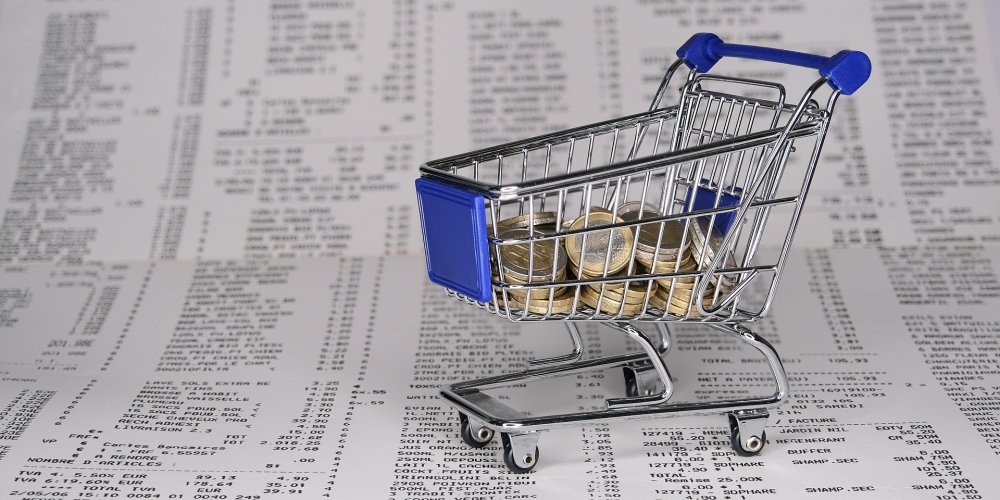 Photo from Pixabay
ARE YOU DROWNING IN DEBT?
by
Patti Shene
When my husband and I retired, I thought we were set with our federal annuity and social security, once we became eligible for it.
We never dreamed back in 2001 that gas prices would soar to almost $4.00 a gallon over a decade later. How could we have known that my husband's unforeseen health problems would require two-hundred- and-fifty-mile round trips and hotel stays for medical appointments for several months?
Two decades later, Americans are faced with inflation, high rent or mortgage rates, markedly increased prices at the grocery store and the gas pump, and a plummeting stock market.
Everyone has a story to tell about unexpected expenses.
I have sometimes wondered if the fear that too much month stretches at the end of the money isn't overshadowed by the reality of too little faith as I finagle my finances.
For the love of money is the root of all evils; it is through this craving that some have wandered away from the faith and pierced their hearts with many pangs. 1Timothy 6:10 (RSV)
I wouldn't say I particularly love money. I do long for the security that goes along with having enough of it to comfortably meet my needs in my senior years.
I've learned that when my faith is undermined by my anxiety over my depleting checking account, I lose perspective on other aspects of my life.
My thankfulness for what I own becomes resentment over what I don't.
My envy toward those who possess more than I do overrides my compassion for those who have less.
My anxiety over what lies ahead tomorrow clouds my ability to embrace the riches of today.
How easily financial woes can cause us to forget this important message from God's word:
Look at the birds of the air: they neither sow nor reap nor gather into barns, and yet your heavenly Father feeds them. Are you not of more value than they? Mattthew 6:26 (RSV)
Tips to keep money matters in control:
Credit card debt – A transfer of debt from a high to low interest card can save hundreds of dollars. Try to pay more than just the minimum amount required. Even a few extra dollars per month can make a noticeable difference.
Recreation – A day at a special event with the family is always fun, but consider free options, such as visits to museums or art exhibits that charge low entry fees. Seek forms of entertainment at home, such as games, crafts, or reading.
Contributions – Don't feel obligated to contribute to every charity that contacts you. Pick one or two that have meaning for you and support them as you are able.
Sales – Many items cycle through a sale price on a monthly basis. Buy accordingly. Stock up on non-perishable items, such as paper and cleaning products and canned goods when they are on sale.
Treats – We all love them, but limit your snack foods to a certain amount per month. Don't give in to the urge to replenish the supply every time you go to the grocery store.
Large Investments – Whether considering a home remodel, replacing furniture, or purchasing a new vehicle, do your research. Online searches are cheaper than traveling from place to place, and the options online are often more extensive than in store stock. Get references when dealing with contractors.
Pray – In all of your financial concerns, seek the council of the One who cares about your needs and understands your wants even more than you do.
Do you have any special tips for saving during these difficult economic times?