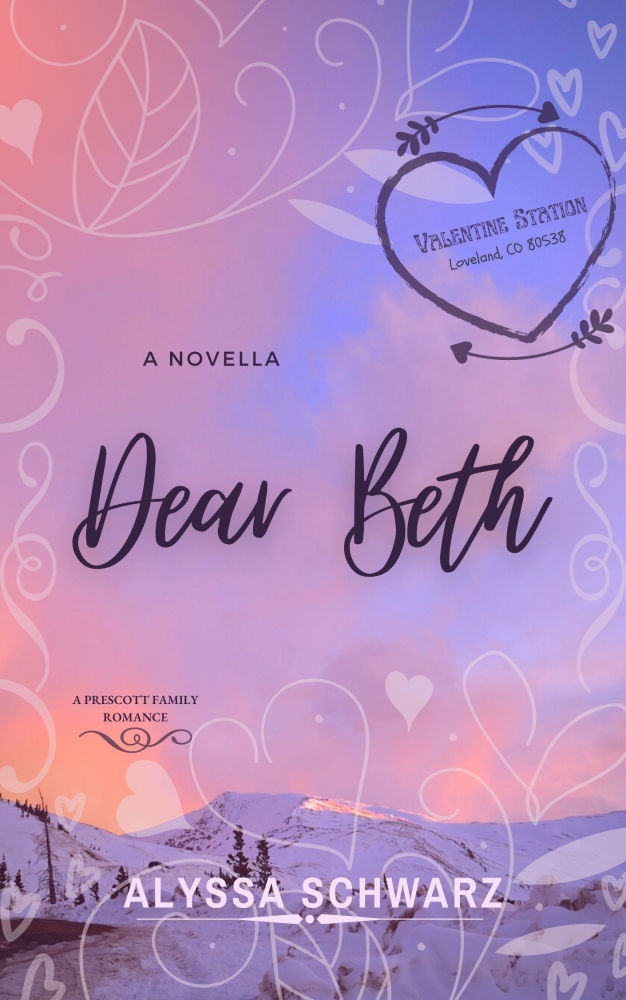 FEATURED BOOK: Dear Beth
AUTHOR: Alyssa Schwarz
PUBLISHER: Indie
GENRE: Contemporary Christian Romance
SERIES OR STAND ALONE: Book #0.5 in A Prescott Family Romance Series
TARGET AGE: Highschool to adult
IT IS MY PLEASURE TO WELCOME AUTHOR ALYSSA SCHWARTZ TO PATTI'S PORCH. DO YOU REMEMBER THE LAST TIME YOU RECEIVED A LETTER? ALYSSA SHARES HER THOUGHTS ABOUT THIS FADING TRADITION.
ALYSSA IS OFFERING A GIVEAWAY! SIMPLY LEAVE A COMMENT BELOW TO ENTER THE DRAWING FOR AN EBOOK COPY OF DEAR BETH.
DEAR FRIEND
by
Alyssa Schwartz
Snow is gently falling against the gray winter sky as you look out through your front window. A lone car inches down the road, and you realize the mail has finally arrived.
Without waiting another second, you slip bare feet into the first pair of shoes you find and venture out into the cold evening—the fading twilight of an early February sunset illuminating your steps as you tiptoe through the snow. Sidestepping the patch of ice you know lies in wait at the end of the driveway, you finally reach the mailbox. Flag down.
Expectation. Excitement. Curiosity…
You breathe in a lungful of crisp air, letting the cloud of fog warm your face as you exhale. Today will be the day. Every day you hold on to that hope, that some things have not been forgotten in this digital age.
The hinges squeak their protest across the quiet street as you ease open the mailbox to find not one, but two paper envelopes tucked inside. You shuffle the piece of junk mail to the back as it's the second envelope that grabs your attention. There, in flowing handwriting, you see your name, and your heart leaps inside your chest.
With your treasure safely tucked beneath your cardigan, you race back inside. The advertisement is quickly discarded onto the kitchen counter as you slide your finger beneath the envelope's seal. The paper releases, and you draw out a folded piece of paper. A smile blossoms across your face, and you read those first few lines.
Dear Friend…
What is it about letters that leaves us feeling giddy like a child on Christmas morning? Is it the thought that someone is reaching out to us, or that they took the time to write instead of sending a quick text, or is it the personalized card and the unique design that sparks a creativity inside you? Or maybe you are that friend who sends the letters in expectation for the day your recipient finds that little gift tucked in their mailbox—in hopes of putting a smile on their face. Whatever the reason, I think there is something special about writing and receiving a letter.
That's why I centered my most recent story around the sending of letters. Every February, Beth Walsh volunteers to be a part of her town's letter re-mailing program. Like the 75-year-old tradition itself, she is fully vested in the fate of the Valentine's Day letters that cross her desk, stamping each with the town's signature Valentine stamp and seeing them off with well wishes for their final recipients. But as much as she daydreams about love, she holds out little hope to be on the receiving end any time soon. That is until Tye Prescott returns to town.
When her whole world gets turned upside down, she finds the closest friendship and the purest love is one that has been with her from the beginning.
What if I told you there was someone who'd already written you a letter, and you didn't have to trek to the mailbox in order to read it? Billy Graham put it this way: "The Bible is God's "love letter" to us, telling us not only that He loves us, but showing us what He has done to demonstrate His love."
As much as His word is written on our hearts, so too are we already written into His immeasurable story.
"You yourselves are our letter, written on our hearts, known and read by everyone. You show that you are a letter from Christ, the result of our ministry, written not with ink but with the Spirit of the living God, not on tablets of stone but on tablets of human hearts."
—2 Corinthians 3:2-3 (NIV)
Blurb for Dear Beth
After finishing his veterinarian training, Tye Prescott is back in Colorado and ready to give his relationship with Beth another chance, only she's made it very clear she wants nothing to do with him.
Beth Walsh is a hopeless romantic, except when it comes to her own love life. In her opinion, love is best left to the storybooks. But when a few nosy octogenarians decide to play matchmaker, she grasps for the only excuse she can think of to avoid another set up.
Set against the backdrop of Loveland's historic Valentine's Day letter re-mailing program, Tye and Beth must work together to convince the town of their rekindled romance. But Tye has his own plans of winning back the woman who got away.
Might it finally be time for Beth to risk her heart again?
Amazon buy link: http://ow.ly/km3L30s8VhQ
DON'T FORGET TO LEAVE A COMMENT TO BE PLACED IN THE DRAWING TO WIN AN EBOOK COPY OF DEAR BETH BETWEEN NOW AND TUESDAY, FEB 8TH AT MIDNIGHT MST.
BY LEAVING A COMMENT, YOU GRANT PERMISSION FOR YOUR EMAIL TO BE REVEALED TO THE AUTHOR IF YOU ARE THE WINNER TO FACILITATE RECEIPT OF YOUR BOOK.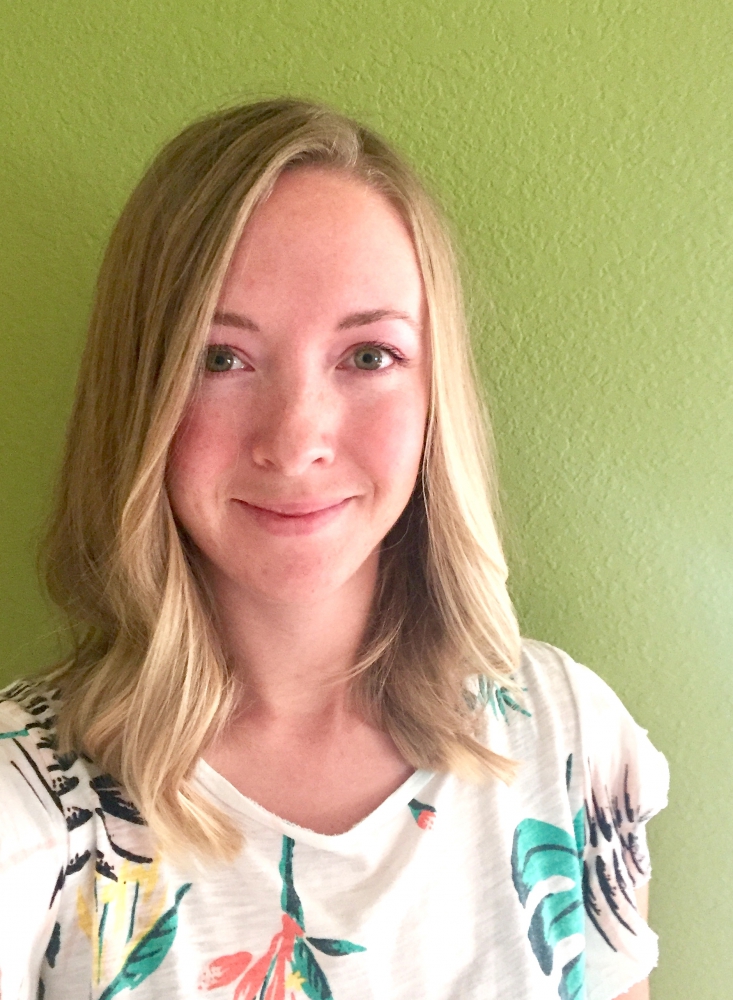 Contemporary romance author Alyssa Schwarz is a graduate of the Colorado School of Mines with a Master's in Geology & Geological Engineering. She also works as a professional watercolor artist along the Colorado Front Range and is a member of American Christian Fiction Writers. Alyssa's debut novel, The Glass Cottage, is set in the Colorado mountains, and released in the Fall of 2021. You can find her online at:
Website: https://www.authoralyssaschwarz.com/
Facebook: https://www.facebook.com/authoralyssaschwarz/
Instagram: https://www.instagram.com/alyssaschwarzauthor/
Pinterest: https://www.pinterest.com/alyssaschwarzauthor/
SUBSCRIBE TO PATTI'S BLOGS HERE