Photo from Pixabay
EVEN WHEN…
by
Patti Shene
It took me quite some time after Walmart initiated its self-check stands before I would use them. I liked the personal contact with human checkers and the assistance with heavy items. I gradually gave in to the self-check if I had only three or four items.
I finally became comfortable enough with the system that I now use the self-check all the time. Consequently, my honesty has been sorely tested more than once. One day, I managed to get clear to my vehicle when, as I removed my bagged purchases from the cart, I realized I had not paid for four items! I eased back into the store with as much discretion as possible and proceeded to scan and pay what I owed. The employee supervising the area gave me an odd look when I explained I had missed paying for the items.
A few days ago, I stocked up on more groceries than usual and several household items as well. I had finished bagging my purchases and already swiped my credit card when I realized I did not recall scanning some small filters I had picked up. Sure enough, I found them in the bottom of the cart under my bagged groceries, scanned them as a separate item, and again used my credit card.
Unloading my groceries into the car, I discovered I had failed to scan a $2.49 box of strawberries. For a fleeting moment, I thought about just moving on, but…
I'm an honest person – almost to a fault.
So, I went back into the store, scanned the fruit, and whipped my credit card out of my back pocket where I had tucked it after paying for my last purchase. I had parked a considerable distance from the store, so by now my mind was on the frozen food sitting in the car on this unusually warm February day. I managed to insert the credit card the wrong way, which of course triggered an error message. I paid with a five-dollar bill which happened to be in my other back pocket.
Feeling good that I had settled accounts with Walmart with all items duly paid for, I arrived home and put everything away. Hours later, as I checked through my receipt, I discovered I charged myself twice for a $5.44 item and another that cost $4.39. In other words, Walmart owes me $9.83 that I will never see. I scanned my own purchases, so have no one to blame but me.
I have since wondered how many items leave Walmart without having been scanned and paid for, either intentionally or unintentionally. I could have gotten away with my unpaid purchases and no one would be the wiser.
However, there is one problem with that. My conscience would have reminded me every single day!
We all have ways we can fudge a little here and there, whether it be at the Walmart self-checkout, failing to point out an error in your favor made by a bank teller, or finagling the numbers just a little bit on income tax forms.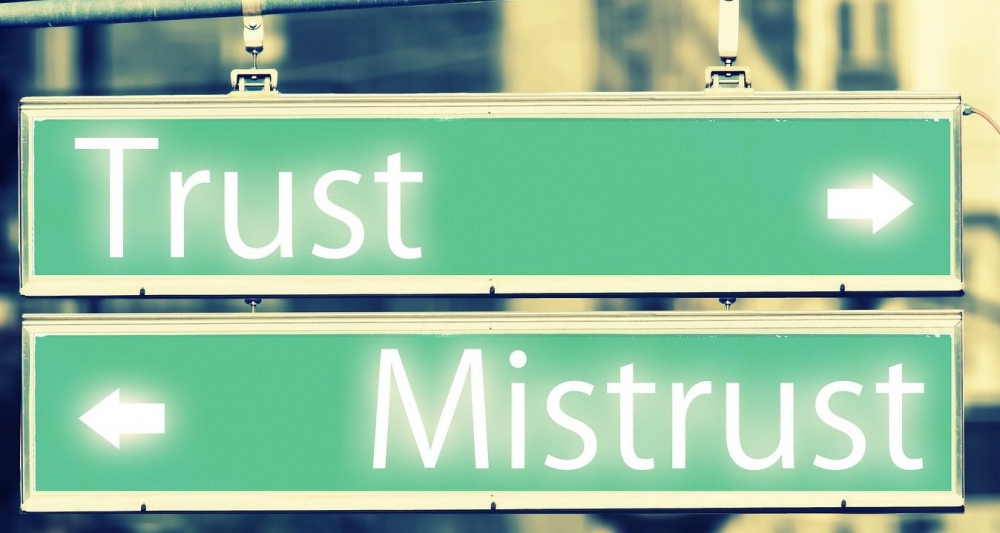 Photo from Pixabay
Honesty is a building block that supports other character traits such as reliability and loyalty. These all add up to make us worthy of respect and responsibility. The stronger integrity dominates our choices, the more we are looked upon as individuals who can be trusted to provide steady support for our families, friends, churches, and organizations.
Most important, honesty facilitates a firm foundation upon which we can carry out our goal of obedience to God and service to others.
A false balance is an abomination to the Lord, but a just weight is his delight. When pride comes, then comes disgrace; but with the humble is wisdom. The integrity of the upright guides them, but the crookedness of the treacherous destroys them – Proverbs 11:1-3 (RSV)
SUBSCRIBE TO PATTI'S BLOGS HERE