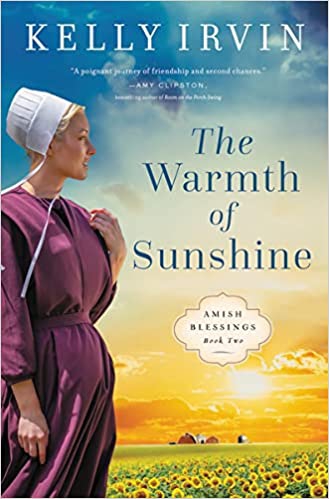 FEATURED BOOK: The Warmth of Sunshine
AUTHOR: Kelly Irvin
PUBLISHER: Zondervan
GENRE: Contemporary romance
SERIES OR STAND ALONE: series
TARGET AGE: 18 and up
IT IS MY PLEASURE TO WELCOME AUTHOR KELLY IRVIN TO PATTI'S PORCH. KELLY SHARES ABOUT HER LATEST NOVEL AND WHY PORTIONS OF THE SETTING HAVE A PERSONAL SIGNIFICANCE FOR HER.
KELLY IS OFFERING A GIVEAWAY! SIMPLY LEAVE A COMMENT BELOW TO ENTER THE DRAWING FOR A PRINT COPY OF THE WARMTH OF SUNSHINE.
FINDING OURSELVES IN THE MIDST OF A NOISY WORLD
by
Kelly Irvin
When I start writing a story, I don't always know (almost never) what the underlying theme will be. It becomes obvious to me as the story unfolds. This was certainly true of The Warmth of Sunshine, my latest Amish romance. My heroine Abigail discovers her Amish parents adopted her. Her biological mother is English. This sends her spiraling into an identity crisis. Maybe she's so clumsy and awkward and such a poor cook because she isn't really Amish—despite growing up in the Amish community of Haven, Kansas, and being baptized into the faith. She decides to visit her biological family in Abilene, Kansas, to help her determine where she truly belongs.
Abigail's dilemma set me to thinking about God's plan for her and for me. Is her identity born of her DNA, or does it come from the influences wielded by her adoptive parents, who brought her up in a community of faith, taught her about Jesus's love and his sacrifice for her, and loved her as their own? From where does my identity come? The world or from God?
Abigail spends time with her biological siblings and mother where she sings karaoke, wears English clothes, uses a cell phone, goes on a date with an English man, and lets her family post pictures of her on social media. Does that make her English? The world sucks us in with bright, shiny, fun activities. We skip from one activity to the next, only scratching the surface of who we are. We don't have time to stop and truly contemplate our identity.
I had fun writing, setting a portion of Abigail's story in my hometown of Abilene, Kansas, where I spent the first eighteen years of my life. What writers like to call my "formative years." My parents taught me right from wrong, not to lie, steal, or cheat, to work hard, and always treat others as I would like to be treated. They made sure I went to Sunday school and church every Sunday. All those lessons came with me when I left this tiny farming community of 6,000 and went out into the world. They endowed me with a moral compass that I took with me wherever I went. I made many mistakes, some which I deeply regret, but I knew they were mistakes because my parents taught me how to recognize them and how to redeem myself.
The key is not to lose ourselves in the world. Biology didn't determine Abigail's path in life. Loving, adoptive parents taught her to navigate that path. The Warmth of Sunshine is the story of how she learns that truth. I hope readers enjoy it as much as I enjoyed writing it.
Blurb for The Warmth of Sunshine
Abigail's Amish life has always followed a certain path . . . until an Englisch woman disrupts all she's known to be true.
Growing up Amish, Abigail Bontrager often felt like a square peg in a round hole. Her pie crusts always turned out tough. Her stitches always ran crooked. She was clumsy. Not ideal for an aspiring Amish wife and mother, but her faith and love of her family, which are so much more important, are solid. Plus, her relationship with the attractive and kindhearted Owen Kurtz is moving in the right direction.
Owen is part dreamer, part entrepreneur. His friendship with Abigail has gradually blossomed into a sweet and loving courtship. Inspired by the hope of a future with the girl of his dreams, he decides to take the next step in building a business of his own—in the promising new industry of growing sunflowers.
When an outsider claiming to be Abigail's birth mother abruptly enters her life, Abigail's world comes crashing down. Confused and upset, she determined to discover who she really is. Her journey of discovery leads to the possibilities of a new life waiting for her in the Englisch world.
But is this new life really worth giving up everything and everyone she's known? How can Abigail and Owen follow their hearts—and God's plan—when these new paths now lead them into the unknown?
In this second book in the Amish Blessings series, bestselling and award-winning romance novelist Kelly Irvin shares an inspiring story of following your heart while trusting God to lead you into your future.
Buy links:
https://www.barnesandnoble.com/w/the-warmth-of-sunshine-kelly-irvin/1140521057?ean=9780310364528
https://www.christianbook.com/the-warmth-of-sunshine/9780310364528/pd/364528?event=ESRCG
DON'T FORGET TO LEAVE A COMMENT TO BE PLACED IN THE DRAWING TO WIN A PRINT COPY OF THE WARMTH OF SUNSHINE BETWEEN NOW AND TUESDAY, JULY 19TH AT MIDNIGHT MDT.
BY LEAVING A COMMENT, YOU GRANT PERMISSION FOR YOUR EMAIL TO BE REVEALED TO THE AUTHOR IF YOU ARE THE WINNER TO FACILITATE RECEIPT OF YOUR BOOK.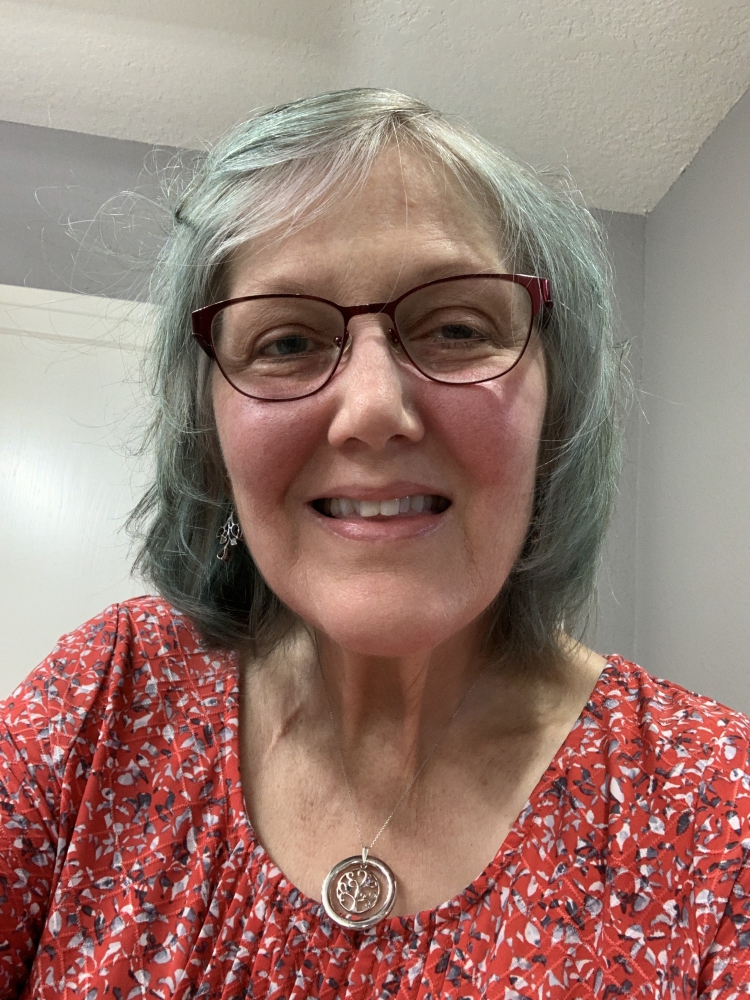 Bestseller Kelly Irvin is the author of thirty books and novellas, including romantic suspense and Amish romance novels. Publishers Weekly says of her latest release, The Warmth of Sunshine, "[Irvin] delivers an elegant portrait of a young Amish woman caught between two worlds." The two-time ACFW Carol Award finalist worked as a newspaper reporter before spending more than twenty years in public relations. Kelly now writes fiction full-time. She lives with her husband, photographer Tim Irvin, in San Antonio. They are the parents of two children, three grandchildren, and two ornery cats.
www.facebook.com/Kelly.Irvin.Author
Preorder now: The Warmth of Sunshine
SUBSCRIBE TO PATTI'S BLOGS HERE.