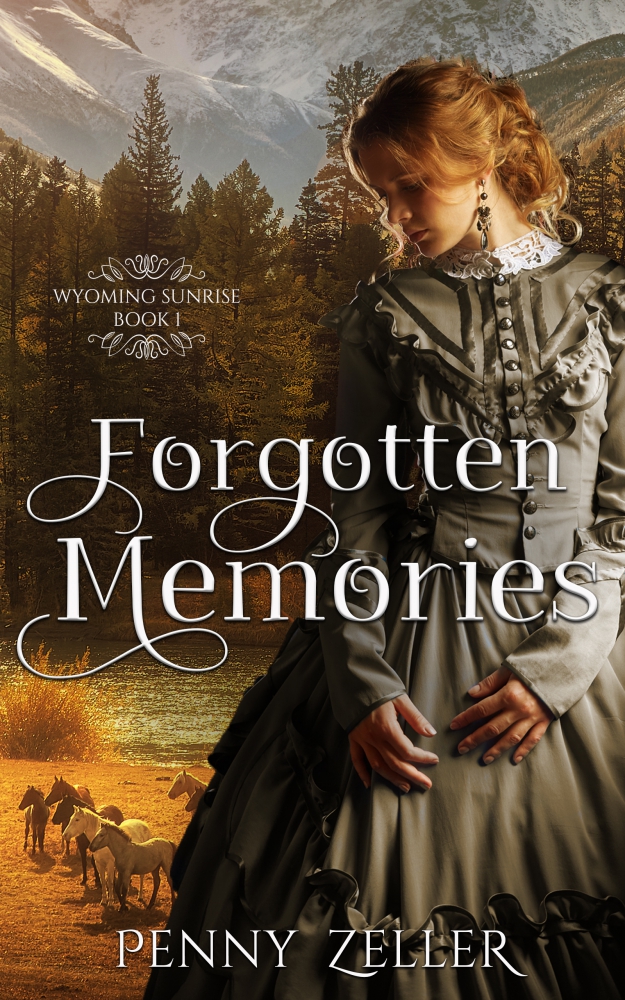 FEATURED BOOK: Forgotten Memories
AUTHOR: Penny Zeller
PUBLISHER: Maplebrook Publishing
GENRE: Christian Historical Romance
SERIES OR STAND ALONE: Series, Book 1
TARGET AGE: Written for adults, but suitable for 14+
IT IS MY PLEASURE TO WELCOME AUTHOR PENNY ZELLER TO PATTI'S PORCH. PENNY SHARES HOW GOD'S ANSWERS ARE ALWAYS ON TIME.
PENNY IS OFFERING A GIVEAWAY! SIMPLY LEAVE A COMMENT BELOW TO ENTER THE DRAWING FOR WINNER'S CHOICE OF A PRINT OR EBOOK COPY OF FORGOTTEN MEMORIES.
EVERYTHING IN GOD'S TIMING
by
Penny Zeller
My youngest daughter, whom we affectionately call "Doodle", has a fondness for growing strawberry plants. Every day when she gets home, she runs to the backyard with a quick, "Gotta check on my strawberries. I'll be right back!"
Everyday she has waited patiently for some sign of fruit. When there's a flower, which will ultimately become a strawberry, she's encouraged that someday she might be able to reap the rewards of her hard work.
In our neck of the woods, the summers are short and the growing season even shorter. The other day, Doodle raced to the backyard and discovered the beginnings of four strawberries. It was a momentous occasion.
The only problem?
Would the strawberries have time to ripen before the first frost set in, which could be any time? After temps in the nineties, this could be especially strenuous on a tender plant.
As Doodle and I discussed the strawberries, a thought came to my mind about God's timing. He has everything planned from beginning to end and everything in between. We may see things as occurring in a seemingly random or sporadic and unplanned fashion. For instance, the strawberries could have sprouted fruit much sooner. They could have begun blooming in June—not late August.
While strawberries may not be a big issue, it reminds me that even the most minute things are held in His hand. We neither know nor understand why things happen when they do, but He has a plan for even the most seemingly-arbitrary occurrences.
I can correlate this to my own life, especially in light of waiting for something I've prayed about for years. Or waiting in anticipation for that loved one to surrender their lives to Christ after lifting that prayer to the Lord on a regular basis. Or a dear friend of mine waiting for her prodigal son to return home. In God's timing, He will answer that personal prayer. In God's timing, He will answer my fervent request for my loved one's Salvation and my friend's request for her son.
And while His answer may not be our preference, He does hear every prayer and does work all things for the good of those who love Him and have been called according to His purpose. (Romans 8:28)
Blurb for Forgotten Memories:
Some memories are best forgotten…
The Wyoming Territory is rife with lawlessness and disorder, something Annie Ledbetter and her parents discover when their wagon train is robbed. Seven years later, Annie settles into her lifelong dream as a teacher in the small town of Willow Falls. When she meets handsome rancher Caleb Eliason through a humorous misunderstanding, she is quickly drawn to his kind heart and charming smile.
Former outlaw Caleb Eliason embraces his chance at a fresh start. Gone are the days of robbing stagecoaches and wagon trains. When he falls in love with the new Willow Falls teacher, he doesn't realize they've met before—under much different circumstances. When his past comes to light, will it put the growing love between them at risk?
Can forgiveness and redemption heal two broken hearts or will the past keep them from sharing a future?
Where to Purchase Forgotten Memories
DON'T FORGET TO LEAVE A COMMENT TO BE PLACED IN THE DRAWING TO WIN A PRINT OR EBOOK COPY OF FORGOTTEN MEMORIES BETWEEN NOW AND TUESDAY, SEPTEMBER 20TH AT MIDNIGHT MDT. (U.S. residents only eligible for print copy)
BY LEAVING A COMMENT, YOU GRANT PERMISSION FOR YOUR EMAIL TO BE REVEALED TO THE AUTHOR IF YOU ARE THE WINNER TO FACILITATE RECEIPT OF YOUR BOOK.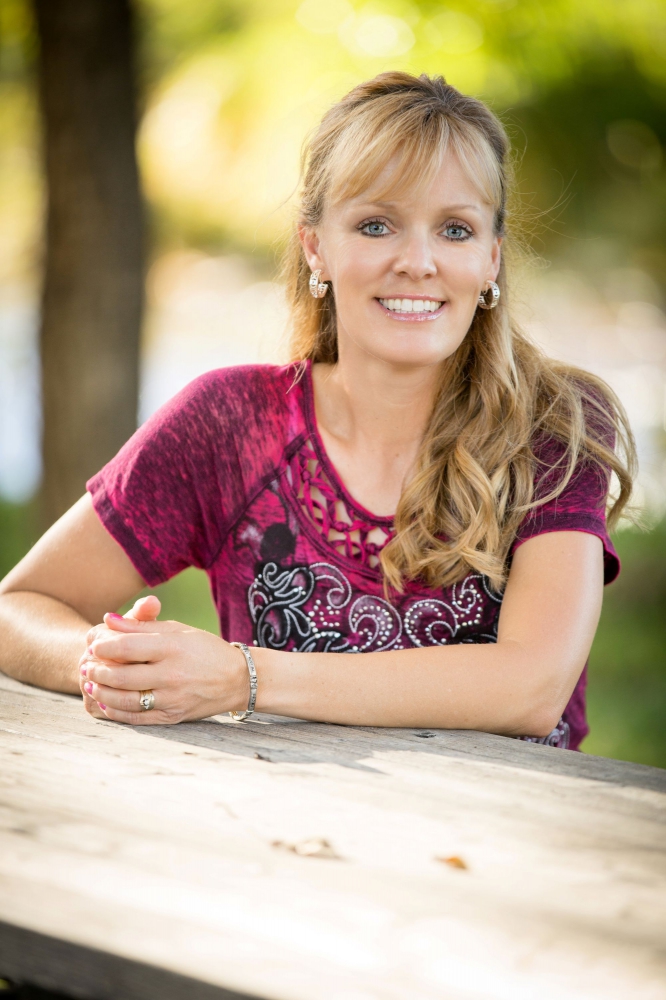 Penny Zeller is known for her heartfelt stories of faith and her passion to impact lives for Christ through fiction. While she has had a love for writing since childhood, she began her adult writing career penning articles for national and regional publications on a wide variety of topics. Today, Penny is the author of over a dozen books. She is also a homeschool mom and a fitness instructor.
When Penny is not dreaming up new characters, she enjoys spending time with her husband and two daughters, camping, hiking, canoeing, reading, running, cycling, gardening, and playing volleyball.
She is represented by Tamela Hancock Murray of the Steve Laube Agency and loves to hear from her readers at her website www.pennyzeller.com and her blog, random thoughts from a day in the life of a wife, mom, and author, at www.pennyzeller.wordpress.com.
Connect with Penny:
Website: www.pennyzeller.com
Blog: www.pennyzeller.wordpress.com
Facebook: https://www.facebook.com/pennyzellerbooks
Twitter: https://twitter.com/PennyZeller
Instagram: https://www.instagram.com/pennyzeller/
Bookbub: https://www.bookbub.com/authors/penny-zeller
Pinterest: https://www.pinterest.com/zellerpenny/
MeWe: https://mewe.com/i/pennyzeller
Amazon Author Central: https://www.amazon.com/author/pennyzeller
Newsletter Sign up: https://mailchi.mp/8c1dae400a24/penny-zeller
Add Forgotten Memories to your Goodreads TBR: https://tinyurl.com/y4ydaxd3
SUBSCRIBE TO PATTI'S BLOGS HERE