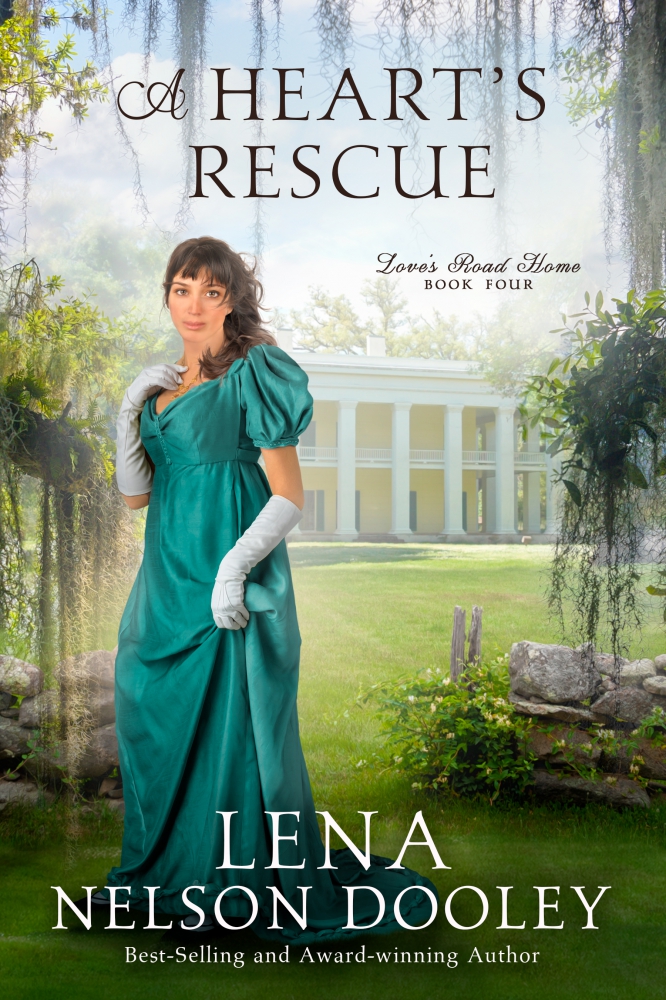 FEATURED BOOK: A Heart's Rescue
AUTHOR: Lena Nelson Dooley
PUBLISHER: Wild Heart Books
GENRE: Historical romance – a pirate story
SERIES OR STAND ALONE: Book 4 in Love's Road Home series, (can be read as stand-alone)
TARGET AGE: Adult, but suitable for young advanced readers
IT IS MY PLEASURE TO WELCOME AUTHOR LENA NELSON DOOLEY TO PATTI'S PORCH. LENA TALKS ABOUT HER LATE BUDDING WRITING CAREER AND HER LATEST BOOK.
LENA IS OFFERING A GIVEAWAY! SIMPLY LEAVE A COMMENT BELOW TO ENTER THE DRAWING FOR A PRINT COPY OF A HEART'S RESCUE. (GIVEAWAY EXTENDED – SEE BELOW).
FROM OVER 50 TO 80
by
Lena Nelson Dooley
God told me to become a professional writer when I was in my 40s, and He has blessed my obedience to write until now when I'm 80.
My first book released after I was 50, over 50 more have been published. Many have won awards and some have been on bestseller lists. I consider these as gifts from God.
When I started writing, there weren't many Christian novels available. As a voracious reader myself, I read every one I could find. While reading Christian novels, I've become used to having spiritual themes in books. When I read an occasional book that isn't Christian, I miss those themes.
For you readers these days, there are a plethora of Christian books available in a wide variety of genres—contemporary and historical, even futuristic.
Romance, mystery, suspense, science fiction, stories with dual stories in different times. These are just a few of the genres. You have so many choices. I've been blessed by so many authors while I read their books.
I heard about a tavern in New Orleans named Pirate's Lair. That intrigued me, and I wanted to write a pirate book. I did, early in the 2000s. The tavern had been there since the late 1700's. I researched the place, then set a pirate story in 1805. I always research so my book is authentic to the time period. That book was titled Pirate's Prize. Then, when I wrote book 3 of my Love's Road Home series, I based some characters on their ancestors. That tied book 3, Love's Forever Home to A Heart's Rescue, which is a second and revised edition of Pirate's Prize.
If you don't know how to find many Christian books, there are lots of places to find them. Many people have blogs featuring these books. I have one where I interview authors. Here's the link: https://lenanelsondooley.blogspot.com/
Blurb for A Heart's Rescue:
He's been tasked to protect her, but his heart has become far too involved.
Angelina de la Fuente Delgado, the daughter of a wealthy merchant, is on her way home from a trip to Spain when her ship is attacked by pirates. The brigands capture her and her aunt and steal all the merchandise on the ship. After forcing most of the crew to walk the plank, they sink the vessel into the Atlantic.
Brian O'Doule was sent by Angelina's father to protect her, but keeping her safe among the dangers of the sea is as hard as concealing his love that's been growing for years. When they're kidnapped by pirates, he does everything in his power to protect the women and to find a way for them all to escape. Will Angelina ever see her home and her beloved father again? Or will she be forced to marry the fierce pirate captain?
DON'T FORGET TO LEAVE A COMMENT TO BE PLACED IN THE DRAWING TO WIN A PRINT COPY OF A HEART'S RESCUE BETWEEN NOW AND FRIDAY, APRIL 28TH AT MIDNIGHT MT. (U.S. residents only eligible for print copy) ALSO AVAILABLE ON KINDLE UNLIMITED.
BY LEAVING A COMMENT, YOU GRANT PERMISSION FOR YOUR EMAIL TO BE REVEALED TO THE AUTHOR IF YOU ARE THE WINNER TO FACILITATE RECEIPT OF YOUR BOOK.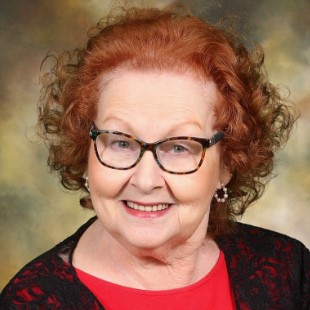 Award-winning, multi-published author Lena Nelson Dooley has had more than 950,000 copies of her 50+ books sold. She is a member of ACFW and the local chapter, ACFW - DFW. She's a member of Christian Authors' Network and Gateway Church in Southlake, Texas. She has been on the ECPA and CBA Bestseller lists and Publisher's Weekly bestseller list. She has won over a dozen major awards. She has lived in Texas with her husband James, the love of her life, for 58 years. They look forward to many more. Connect with Lena:
Website: www.lenanelsondooley.com
Blog: Http://lenanelsondooley.blogspot.com
Facebook: www.facebook.com/lena.nelson.dooley
Official Fan Page: www.facebook.com/pages/Lena-Nelson-Dooley/42960748768?ref=ts
Twitter: www.twitter.com/lenandooley
YouTube Channel: https://tinyurl.com/muuscyhr
Goodreads: http://www.goodreads.com/author/show/333031.Lena_Nelson_Dooley
LinkedIn: https://www.linkedin.com/in/lenanelsondooley/
Instagram: www.instagram.com/lenanelsondooley
Amazon Author Page: http://www.amazon.com/-/e/B001JPAIDE
BookBub: https://www.bookbub.com/authors/lena-nelson-dooley
SUBSCRIBE TO PATTI'S BLOGS HERE