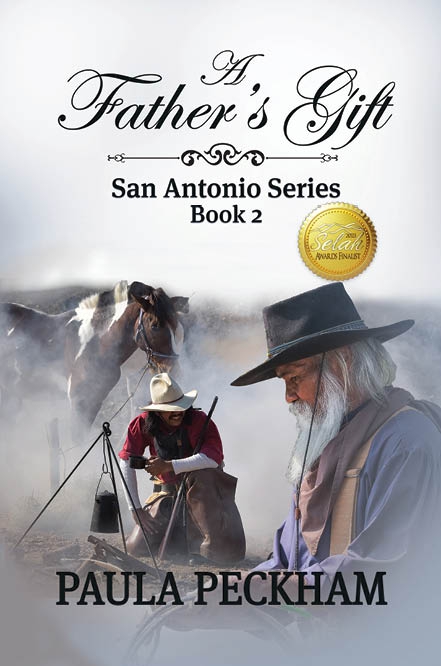 FEATURED BOOK: A Father's Gift
AUTHOR: Paula Peckham
PUBLISHER: Elk Lake Publishing, Inc.
GENRE: Historical Romance
SERIES OR STAND ALONE: Book two in a series (will read as stand-alone)
TARGET AGE: 30 – 70
IT IS MY PLEASURE TO WELCOME AUTHOR PAULA PECKHAM TO PATTI'S PORCH. PAULA SHARES ABOUT HER EXTENSIVE TRAVELS AND WHY THEY MEAN SO MUCH TO HER.
PAULA IS OFFERING A GIVEAWAY! SIMPLY LEAVE A COMMENT BELOW TO ENTER THE DRAWING FOR A PRINT OR EBOOK COPY OF A FATHER'S GIFT.
GOD BUILT US FOR RELATIONSHIPS
by
Paula Peckham
The best thing to hold onto in life is each other. ~Audrey Hepburn
Life since mid-July has been a whirlwind for me and my husband, John. We've traveled through three different countries and four different states. And all our journeys revolved around relationships.
First, we traveled to Nebraska for the funeral of Aunt Margie. While there, we visited with cousins, catching up with each other's lives, and stayed with Mary Lou, the lone surviving aunt, poring over photo albums.
Next, we flew to Japan to visit my childhood friend, Ronda, who now lives in Okinawa. Visiting brand new places and learning about an unfamiliar culture were fun and interesting. Ronda and I fell right back into our old habits and conversations, like we'd never been apart. We laughed until we cried. I was sorry to leave.
Days after we arrived home, we drove the opposite direction to the Mexican border. Our church does mission work in Rio Bravo, and we're currently helping them build a high school in the rural neighborhood where we have a small home. We spent two days putting stucco on the walls of the building so students could start the year at the new school. These people are our neighbors, and parents and students alike worked alongside us in the August heat to prepare the building. We're so excited about their futures.
After a week at home, I flew to St. Louis, Missouri, to attend a writer's conference. I went to learn, but also to connect with author friends whom I normally see only in Zoom meetings. I met a critique partner in person for the first time after we've worked with each other for a year. What a blessing to share with people of like minds who understand the struggles writers face.
The day after I returned home, we drove back to Mexico. We are friends with a family in Rio Bravo, and their son Luis spends the months from August to June living with us. We picked him up and brought him home for the new school year. That trip was even quicker than the first one, but while we were there, we visited Flor, our paralyzed friend who is bedridden, and Marco and Abril, friends who have worked with us in the mission projects over the past fifteen years.
But we weren't done. Over the Labor Day weekend, we flew first to Denver, Colorado, so my husband could have a mini reunion with four of his best friends from high school. Forty-plus years later, they're still as close as they ever were, and it was great fun to watch them reminisce and catch up.
From Denver, we flew to Atlanta, Georgia, to attend John's daughter's baby shower. Sheri-Ann's husband, Abiy, is Ethiopian, and let me tell you, that family knows how to celebrate! We ate, danced, played games, laughed, and worshiped together while celebrating the little boy to come.
Finally home, I've spent the down time settling back into my normal routine and pondering the blessings of family. This weekend, we'll meet with my two children and the accompanying nine grandchildren at my mom's house for our weekly Saturday night dinner. It will be noisy and chaotic and filled with laughter and chatter. And I'll love it.
Lonely people surround us in this world, and it breaks my heart to think not everyone has such an abundance of loved ones—either friends or family—with which to share their lives. But I'm grateful we have a Father who is always there and always loves us, no matter what. People may wonder how God can replace a person in their lives, how he can become the person they talk to, turn to, celebrate with. But he can.
1 John 3:1 says this: How great is the love the Father has lavished on us, that we should be called children of God! And that is what we are! (NIV)
I trust what God says about his love for us. And I'm eternally grateful there is nothing I can do to separate myself from his love. I pray for the people in our world who feel alone, and I hope someone will be present in their lives to guide them to God. Perhaps that person can be you. Pray each day for God to show you how he can use you. Matthew 22: 36-40, shows Jesus explaining how loving each other is the most important thing we can do. "'Love the Lord your God with all your heart and with all your soul and with all your mind.' This is the first and greatest commandment. And the second is like it: 'Love your neighbor as yourself.'"
In A Father's Gift, my second book in the San Antonio series, Manny seeks answers about what happened to his father, who was killed when he was a young boy. He and his pregnant wife, Abby, struggle to trust God when danger swirls close, uncovered by Manny's questions. Manny misses and needs his father as his own impending fatherhood draws near.
Book three, Accepted, will be out on October 24.
Book cover blurb for A Father's Gift
Abby and Manny Blair anticipate the birth of their first child. Nausea plagues Abby every morning, and fears keep her awake at night. Orphaned at age eighteen, she prays daily for a safe delivery and a future with her child.
Now more than ever, Manny yearns for guidance from his own father. But you can't share good news with a man who's been dead for years. Sheriff Williams delivered the devastating news of Mark Blair's death at the hands of an unscrupulous card shark when Manny was only five years old. His grandmother, Yaideli, raised him, doing her best to stand in the gap. She did well by him and taught him how to become an upstanding, caring man.
But the impending responsibility of fatherhood looms over Manny like a storm cloud. He fears he will fail his young family. So many questions surround his father's death. The desire to know what happened, to understand why Mark left him behind, overwhelms Manny. It's nearing Christmas and the babe's birth. He sets out on an adventure of discovery and finds something completely unexpected. Abby and Manny receive a precious gift—learning about the love and sacrifice only a father can give.
DON'T FORGET TO LEAVE A COMMENT TO BE PLACED IN THE DRAWING TO WIN A PRINT OR EBOOK COPY OF A FATHER'S GIFT BETWEEN NOW AND FRIDAY, SEPTEMBER 22ND AT MIDNIGHT MT. (U.S. residents only eligible for print copy).
BY LEAVING A COMMENT, YOU GRANT PERMISSION FOR YOUR EMAIL TO BE REVEALED TO THE AUTHOR IF YOU ARE THE WINNER TO FACILITATE RECEIPT OF YOUR BOOK.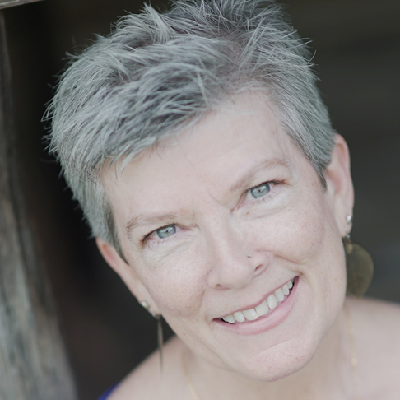 A fifth-generation Texan, Paula Peckham graduated from the University of Texas in Arlington and taught math at Burleson High School for 19 years. She and her husband, John, divide their time between their home in Burleson and their casita in Rio Bravo, Mexico. Elk Lake Publishing, Inc., published her debut novel, Protected, book one in the San Antonio series, in April 2021. Protected was an ACFW Genesis semi-finalist in 2020. The follow up, A Father's Gift, came out in August 2022. For more about Paula and her books, follow her at paulapeckham.com.
SUBSCRIBE TO PATTI'S BLOGS HERE